« MNF Thread
|
Main
|
Top Headline Comments 10-1-13 »
September 30, 2013
Overnight Open Thread (9-30-2013)
Extremely Extreme Extremists and Why Government Budgeting is So Fucked Up
So why are we lurching from continuing resolution to continuing resolution with the occasional temporary government shutdown in between?
Well Stacy McCain explains that it's pretty much all the fault of Harry Reid and President Obama and their decision to abdicate one of their primary constitutional duties for short-term political gain:
The answer is that the budgeting process has completely broken down in recent years, and the two men most responsible for that breakdown are President Obama and Senate Majority Leader Harry Reid. For three consecutive years - 2010, 2011, and 2012 - the Democrat-controlled Senate did not pass a budget bill because Reid knew that it would be a political liability to do so. Passing a budget that detailed the Democrats' plans for spending and revenue as official policy would have exposed the "something for nothing" swindle that Reid and his colleagues are perpetrating on the American people. Republican challengers campaigning against Democrat senators could have cited their votes for the budget bill, saying that the incumbent voted for this, that, or the other unpopular component of the measure.

Reid and the Democrats knew this. They knew very well that the federal deficit was spiraling out of control, that there was not enough tax revenue to pay the mushrooming cost of entitlement programs (Medicare, Medicaid, food stamps, unemployment, et cetera), and certainly there wasn't enough revenue to pay for all the boondoggles and giveaways the Democrats voted for in the name of "stimulus." Adding to this, there was not enough revenue to pay the cost of Obamacare, which Democrats rammed through Congress in March 2010 on a party-line vote. Passing an actual budget would have made clear the unsustainable fiscal nightmare into which Democrat policies have plunged the nation during the Obama Age, and so Harry Reid simply didn't pass a budget for three years.

Inevitably, there will be serious fiscal and economic consequences for what has been done in Washington since 2009. Democrats, however, cared less about such real-world matters than they did about the short-term political gain to be had by promoting the pleasant fiction that liberal "generosity" with taxpayer money (including trillions of dollars in deficit spending) had no real cost.
To actually pass a budget would be to admit and own what they've done. So they finance the beast through crisis instead.
And count on Ezra Klein to boil the budgeting crisis down to a single sentence of stupidity and utter un-self-awareness:
The GOP has become an insurgent outlier in American politics - it is ideologically extreme; scornful of compromise; and dismissive of the legitimacy of its political opposition.
Yet somehow as a political 'outlier' the GOP still manages to control the House, hold a 46% minority in the Senate, and got 47% of the national vote in the 2012 presidential election. So yeah they're like totally freaky-deaky crazy-time political outliers.
Bill Clinton: Still the Shameless Lying Bill Clinton We All Knew
From a quote by director Charles Ferguson explaining why the Hillary movie will never be made - because nobody wants it made and nobody wants to see it.
In June, I attended a dinner for Bill Clinton, which was educational. Clinton spoke passionately about his foundation, about African wildlife, inequality, childhood obesity, and much else with enormous factual command, emotion, and rhetorical power. But he and I also spoke privately. I asked him about the financial crisis. He paused and then became even more soulful, thoughtful, passionate, and articulate. And then he proceeded to tell me the most amazing lies I've heard in quite a while.

For example, Mr. Clinton sorrowfully lamented his inability to stop the Commodity Futures Modernization Act, which banned all regulation of private (OTC) derivatives trading, and thereby greatly worsened the crisis. Mr. Clinton said that he and Larry Summers had argued with Alan Greenspan, but couldn't budge him, and then Congress passed the law by a veto-proof supermajority, tying his hands. Well, actually, the reason that the law passed by that overwhelming margin was because of the Clinton Administration's strong advocacy, including Congressional testimony by Larry Summers and harsh public and private attacks on advocates of regulation by Summers and Robert Rubin.

Wow, I thought, this guy is a really good actor.
Yeah that's what we call it - 'acting'.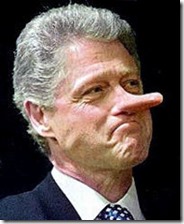 UK NHS Bans Minor Operations on Smokers Unless They Promise to Quit
This is how government-provided health care 'nudges' your behavior - by withholding medical procedures if they disapprove of how you live.
Patients are being denied minor treatments because they smoke, The Mail on Sunday has found.

In one case a healthy middle-aged man was told he could not have a ten-minute operation to cut a small benign growth off the side of his  head, because of his habit.

Paul Merrett thought it would be no problem to get the inch-long fatty lump, called a lipoma, removed.

...But when he attended King George Surgery in Stevenage, his GP said  he could not have the minor operation - which doctors often do under local anaesthetic in their own consulting rooms.

Mr Merrett, 46, said: 'I was told, in no uncertain terms, that unless I gave up smoking or signed up to a quitting clinic they would refuse to treat me.  I was gobsmacked.'

He claims the doctor told him: 'These directions are not mine. It's not me refusing this treatment,  it's the NHS trust.'
According to linguist Richard Lewis.
The behavior of people of different cultures is not something willy-nilly. There exist clear trends, sequences and traditions. Reactions of Americans, Europeans, and Asians alike can be forecasted, usually justified and in the majority of cases managed. Even in countries where political and economic change is currently rapid or sweeping (Russia, China, Hungary, Poland, Korea, Malaysia, etc.) deeply rooted attitudes and beliefs will resist a sudden transformation of values when pressured by reformists, governments or multinational conglomerates.
Apparently I'm Swiss/Vulcan in outlook.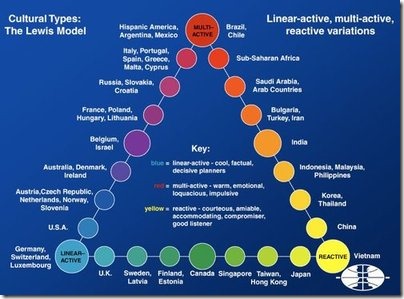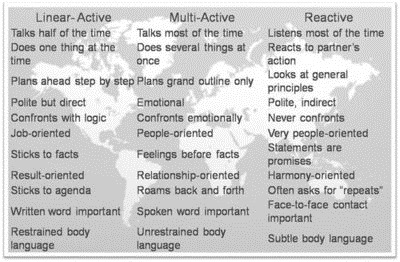 The Most Interesting Star Trek Redshirt in the World
That's right - the World's Most Interesting Man was a red shirt on Star Trek. And of course he survived.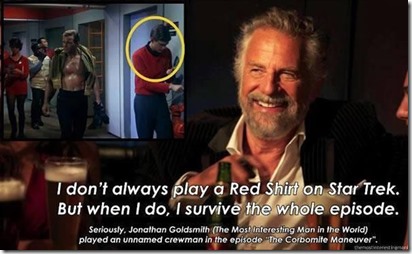 'Baby Got Back' Remixed by Flula
With a very special guest performer.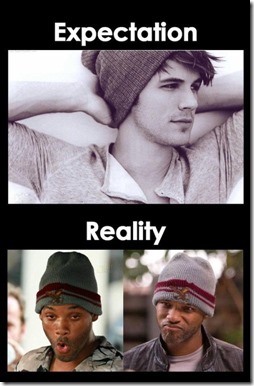 I pretty much gave up on tylenol in college after I learned the LD50 dose was only a few times that of a therapeutic dose.
One of the key problems with Tylenol is that it doesn't take all that many extra pills to start experiencing harmful side effects. For instance, the maximum recommended daily dose is eight extra-strength tablets. Just two additional tablets a day, taken over a long period, can cause liver damage.
The Yahoo AoSHQ group. Bla bla bla.
And my twitter thang.
Tonight's post brought to you by parental computer peripherals: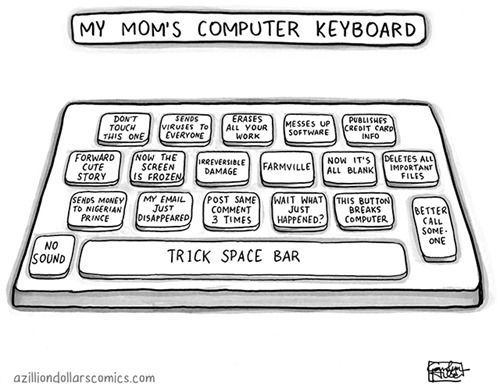 Notice: Posted by permission of AceCorp LLC. Please e-mail overnight open thread tips to maetenloch at gmail. Otherwise send tips to Ace.

posted by Maetenloch at
10:10 PM
|
Access Comments