« Ace in his Garage Band Days/Greatest Covers of All Time [CBD]
|
Main
|
Top Headline Comments 9-30-13 »
September 29, 2013
Overnight Open Thread (9-29-2013)
New York City: Going Back to the Bad Old Days
Well they're on their way to electing the city's first Sandinista mayor, Bill de Blasio.
Earlier Tuesday, de Blasio defended his support of the Nicaraguan Sandinistas by comparing himself to FDR.

"I'm a progressive and I'm a Democrat and I'm very much in the tradition of Franklin Roosevelt," de Blasio said on WPIX TV, explaining why he traveled to Nicaragua more than two decades ago to support a government the U.S. was trying to topple.
And this was no youthful infatuation - he really really supported the Sandinistas:
He helped raise funds for the Sandinistas in New York and subscribed to the party's newspaper, Barricada, or Barricade. When he was asked at a meeting in 1990 about his goals for society, he said he was an advocate of "democratic socialism.".

...Mr. de Blasio remained supportive of the Sandinistas, often referred to by their acronym, F.S.L.N., even after they lost power. "People who had shallow party sympathies with the F.S.L.N. pretty much dropped everything when they lost," said Jane Guskin, a fellow activist in the solidarity group. "Bill wasn't like that.
And Ed Driscoll points out that NYC may see the return of 'no radio' and 'no cash' signs along with the reasons for them:
And everything Giuliani and Bloomberg have done is reversible. None of their gains is permanent. The barbarians are always at the gate. They are never vanquished, permanently. They may be kept at bay for a while - but they wait to be allowed back in.

...There was once a common sign in New York. People put it in their cars, when they left them on the street: "No Radio." It was a sign of helplessness and hopelessness. As Commissioner Kelly remarked, it said, Don't break into my car. The one behind me, maybe, or the one in front of me. But not mine, pretty please.

How pathetic. And how utterly accepted it was. I have never seen, personally, a "No Radio" sign. Ever. I moved here in 1998, remember - well into the Giuliani renaissance. Will that sign come back? (I don't know if cars have radios anymore - as they did pre-Giuliani. But they must have something.)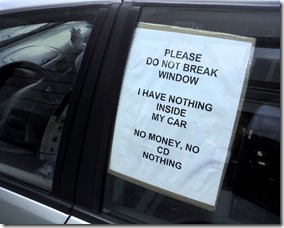 "SHUTDOWN THE GOVERNMENT?! BUT HOW WOULD WE EAT OR BREATHE?! This is a warning to Ted Cruz and all his ilk: If the government stops operating for even one day - chaos and cannibalism will reign in the streets. Mark my words. Yeah, a government shutdown would only impact "non-essential" federal government functions. And, yeah, some might even argue that the government should only be doing the essential things in the first place. But that will be of little solace when you're bleeding on the ground, being eaten alive by the starving masses. I can scarcely imagine the horror. If non-essential government agencies and departments are forced to close for a short period of time, that means we'll have to find a way to go without the Administration on Aging, and the Japan-United States Friendship Commission, and the Indian Arts and Crafts Board, and the Bureau of Transportation Statistics. WHERE WILL I GET MY TRANSPORTATION STATISTICS?! You're playing with fire, conservatives. Civilization is bound together by the strong, steady hand of bureaucracy. If you loosen its grasp, you risk plunging us all into a dark, perilous land of individual responsibility and liberty. Our Founders fought and died to rescue us from such a fate, and I'll be damned if I sit here and let you undo their efforts."
Flashbang, Speedbump, and Modern Welfare
One of the revelations that came out after the Boston Marathon bombers were caught is that the entire Tsarnaev clan were living off welfare.
It was widely reported back in April that Flashbang, Speedbump, their parents Anzor and Zubeidat, and various other relatives had all been living entirely on welfare. Their cars came from the state. Their college tuition, room and board, and fees: all free. The press reported that they'd received over $100k in cash benefits alone.

Those stories petered out after Massachusetts Governor Deval Patrick, who consistently defends even welfare fraud as legitimate "redistribution", insisted that the Tsarnayev's life on the arm was off limits See, they might be criminal monsters who would kill an eight-year-old (as F&S did) and express glee over it (as Zubeidat has). But they have privacy interests, and their privacy interests trump all.
Well guess what - you're still paying for their welfare. So they can hate you.
The welfare payments didn't stop. They didn't stop for Speedbump when the cops shot him and his brother administered an inadvertent coup de grĂ¢ce with an SUV. His EBT card was still being filled months later - for his wife and children, no doubt. And they didn't stop for Anzor and Zubeidat when they moved back to Russian Central Asia. They simply gave an out-of-state cousin's address, and Massachusetts keeps loading their EBT cards.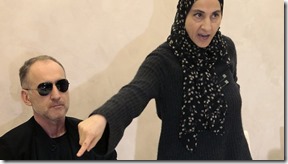 On Heckling, Society, and Manliness
The short version:
While attending the "DC's Funniest Celebrity" competition at the DC Improv, journo Josh Rogin was punched two or three times by Dan Nainan, a stand up comedian who had been hired to provide some actual comedy at the event, after Rogin tweeted about how terrible his jokes were. Rogin then tweeted about getting punched in the face and calling the cops. Nainan was arrested.
Jonathon Last comes down on Nainan's side:
On the one hand, if you sit around insulting a guy standing 30 or so feet from you, do you not expect a reaction? Rogin's taunts probably don't rise to"fighting words" but it says something really weird when people are so wedded to virtual space and divorced from meat space that they think spouting off insults about people near them is polite, acceptable behavior that will be universally accepted with bon homie. .

Rogin, did not retaliate, but immediately tweeted about the incident. He then pressed charges when the po-po arrived. The next morning, Rogin told the Washington Post, "My face hurts."

Really? This is how men conduct themselves in 21st century America?
But Sonny Bunch disagrees:
I half-agree, half-disagree with JVL. The half-agree first: Yes, American masculinity is in a woeful place when one feels compelled not to respond to aggression with aggression in kind. I'm going to go ahead and blame society here. If Rogin had thrown down he would've opened himself up to lawsuits and, in all likelihood, action by the police. He probably would've been arrested along with Nainan. He also would've been treated with scorn by his colleagues in attendance, most of whom would rather get punched in the face than throw one of their own. I can't say I blame Rogin for bemusedly tweeting about the incident rather than putting his fist through Nainan's face, no matter how much Nainan deserved it.

...There are different rules for meatspace and cyberspace. Different norms govern both. It's okay to (verbally**) destroy a heckler from the stage. And it would be okay to (electronically) destroy a heckler on Twitter. But violence is an inappropriate response to someone who's making fun of you on social media. If you can't handle the horde poking fun at you, don't open a Twitter account.
Me - I much prefer a world where physical violence is rare. Which means you better be able to brutalize a critical asshole verbally and on social media when you need to.
How to Make an Easy $200,000 Off the Upcoming Postal Increase
Well first you gotta buy $4.6 million dollars of Forever stamps before the price increase.
Our plan is to buy 10 million stamps at $0.46 each and sell them at $0.48. The margins, of course, are small. If we buy 10 million stamps, spending $4.6 million, we'll earn $200,000-a 4.3% profit.

The good news is that you can buy up to 1 million stamps in a single order from the USPS, and pay a mere $1.75 in shipping (shipping is their business, after all).
They then run the numbers on the nitty gritty details and it still looks like pretty good investment.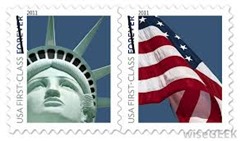 At least here we aren't being forced to finance ABC, NBC, and CBS via a TV fee:
Ten per cent of English court cases now involve the prosecution of citizens who decline to pay for the BBC. That's some 700 cases per day. We'd probably see a similar number in Australia if funding for our state broadcaster wasn't drawn directly and immorally from our taxes.
Also: Too Dangerous for the Library
Recreating the Hemingway Burger
Fingers deep, I kneaded. Fighting the urge to be careless and quick, I kept the pace rhythmic, slow. Each squeeze, I hoped, would gently ease the flavors-knobby bits of garlic, finely chopped capers, smatterings of dry spices-into the marbled mound before me.

I had made burgers before, countless times on countless evenings. This one was different; I wasn't making just any burger-I was attempting to recreate Hemingway's hamburger. And it had to be just right.

...It started off simply enough: ground beef, India relish, capers, and green onions, mixed with various spices, egg, and wine. (The recipe is very specific about the brand of spices; Spice Islands appeared to be the Hemingway spice brand of choice.)

Mei Yen powder, however, tripped me up. Perhaps it was a popular spice in the 1950s but in 2013, it was nowhere to be found; it turns out it was discontinued three years ago. But after some conferring with the good people at Spice Islands, I had a recipe for recreating that.

And so I began. First, I broke up the meat, scattering the garlic, onion and dry seasonings over it. After letting that rest for a smidgen, I added the relish, capers, wine, and all else and let that "sit, quietly marinating." The smell of spices, garlic, capers, meat, and wine slowly perfumed the air of my tiny kitchen.

Hemingway liked his burgers pan-fried, not grilled. So, out came the pan. The heady scent of charred beef tinged with sage, garlic, and celery seed rapidly became unbearable. I could not wait to eat. By the time the burger was "crispy brown and the middle pink and juicy" my pangs were palpable.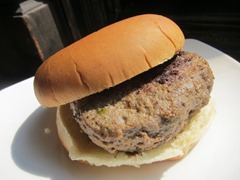 Weekly AoSHQ Commenter Standings
Top 10 commenters:
1 [691 comments] 'Niedermeyer's Dead Horse' [97.01 posts/day]
2 [630 comments] 'willow'
3 [359 comments] 'Mike Hammer'
4 [350 comments] 'thunderb'
5 [346 comments] ' Beagle'
6 [318 comments] 'AllenG (Dedicated Tenther) MFM Delenda Est'
7 [308 comments] 'Boss Moss former editor of the Harvard Law Review'
8 [304 comments] 'Anna Puma (+SmuD)'
9 [292 comments] 'EC'
10 [286 comments] 'Jones in CO'
Top 10 sockpuppeteers:
1 [59 names] 'The Political Hat' [8.28 unique names/day]
2 [54 names] 'phreshone'
3 [45 names] ' Beagle'
4 [44 names] 'kbdabear'
5 [44 names] 'adams have you seen Mel Brooks' wife porn'
6 [33 names] 'Cicero (@cicero)'
7 [30 names] 'logprof'
8 [28 names] 'Low Information Voter'
9 [28 names] 'Doctor Fish'
10 [27 names] 'Schr?dinger's cat </i>'
The group. Yeah.
Where it's at - the Twitter
Tonight's post brought to you by the drink of the astronauts: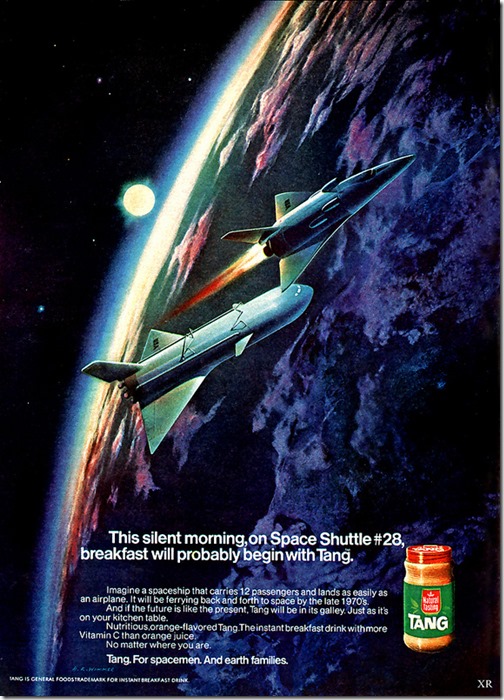 Notice: Posted by permission of AceCorp LLC. Please e-mail overnight open thread tips to maetenloch at gmail. Otherwise send tips to Ace.

posted by Maetenloch at
09:56 PM
|
Access Comments