« Politico: Obama Dramatically Revealed His Plan for Universal Health Care... Because He Had Been Invited to a Health Care Forum and Had Nothing to Say
|
Main
|
Top Headline Comments 9-24-13 »
September 23, 2013
Overnight Open Thread (9-23-2013)
It's time for a little retro-Ace....
In which Ace explains his journey along the road to hating the filthy Snow-Wops.
I don't remember when my Pappy first taught me hate -- hatred of the icicle-squating Scandi snow-wops. But I'll always thank him for it.

One of my earliest memories is of watching the Muppet Show, and happily laughing along to the Swedish Chef. Hur-de-ver-de-verd-e-verr, the Swedish Chef said. And I, not knowing any better, merrily repeated his dirty Scandi gutter-talk. "Hur-de-verd-de-verd-e-verr," I said along.

My Pappy walked in, agahst, and shook his head in disgust. "They're goddamned trying to brainwash these kids," he said. The next day, the television was gone, and in place of the tv was a record player and a bunch of Richard Pryor and Redd Foxx albums. "You listen to these guys," my Pappy said. "They don't truck with any goddamned Scandi luge-jockeys."
Along with their disgusting sub-human ways.
Another time I was eating dinner, but wouldn't eat my vegetables. "There are children starving in Scandinavia, you know," my Pappy told me.

"So I should eat the vegetables, and not waste them?" I asked.

"Nah, throw 'em out, let the 'possums have at them," he said. "Let the filthy Loki-lovers eat fucking snow. Human food would be wasted on them."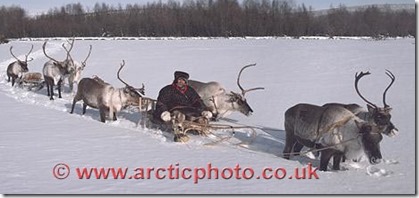 A Correction on Ann Coulter's Column From Last Night
Well Ann is rarely wrong but Neo-neocon points out that the deinstitutionalization of the mentally ill was not strictly a liberal cause. There had been some pretty egregious abuse of the involuntary commitment process in the past and this ultimately led to multiple groups agreeing to end this policy for their own reasons.
Ann Coulter is not entirely correct about deinstitutionalization of the mentally ill having been a liberal movement.  Sure, liberals have defended it and pushed it, but originally it was libertarians who spearheaded the movement.  Then their ideas were taken up by the left.  So it was a fusion of the two groups, even though otherwise they may be at loggerheads (similar fusions have occurred with the movement to legalize marijuana, just to take one example).

The grand-daddy of the movement to "liberate" the mentally ill was Dr. Thomas Szasz, who was a fervent libertarian (he did not believe there was such a thing as "mental illness" ). See this article for more:

http://www.americanthinker.com/2012/09/thomas_szasz_a_life_in_error.html
Remembering the Lod Airport Massacre
But the Lod massacre remains one of the most terrifying in the long list of terrorist attacks that have followed, and at the time it was perpetrated (1972) it was especially horrific. Masterminded by the PLO (specifically, its hard left wing the PLFP), it was also a prelude to the much-more-famous Munich Olympics massacre that gripped the world just a few short months later.

The PLO was involved in both, but the Lod massacre featured unusual perpetrators for that organization, and that was part of its shock value: leftist Japanese gunmen.
...[T]hree inconspicuous Japanese men dressed in business suits disembarked Air France Flight 132 from Rome and strolled into the baggage claim area. After retrieving what appeared to be violin cases, the men pulled out machine guns, opened fire and threw grenades indiscriminately at the crowds of people.
The gunmen killed 26 people: 17 Christian pilgrims from Puerto Rico, one Canadian citizen, and eight Israelis, and 80 people were injured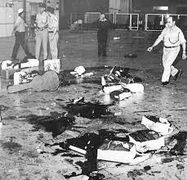 People often forget that back in the 70s there was a lot of crazy terrorist partnerships across national and ideological lines and that the Left has been comfortable with Arab terrorism for a long time.
And of course the Axis of Evil had to be involved as well:
In 2008, the eight surviving children of Carmelo Calderón Molina, who was killed in the attack, and Pablo Tirado, son of survivor Pablo Tirado Ayala, who was wounded in the attack, filed a lawsuit at the U.S. Federal Courthouse in San Juan, Puerto Rico. They sued the government of North Korea for providing material support to the PFLP and the JRA, and for planning the attack. The plaintiffs claimed a right to sue the North Korean government based on the Foreign Sovereign Immunities Act of 1976. Preliminary hearings to examine evidence began on December 2, 2009, with district judge Francisco Besosa presiding. The North Korean government did not respond to the lawsuit and had no representatives present. The victim's families were represented by attorneys from the Shurat HaDin Israel Law Center, including its founder, Nitsana Darshan-Leitner.

In July 2010, the U.S. court ordered North Korea to pay US$378 million to families as compensation for the terror attack.
Inside Baseball, The Beatles, and Knowing the Guitar
Here's the inside baseball for you. In the past I played for money, often on short notice, sometimes among total strangers, so I notice such things: About eight bars into the song, Glenn realizes that the bass player doesn't know the song. You can see him turn his torso towards the laggard, and his eyes recognize the mild sort of panic in the other musician's eyes. He stays turned through one verse, making very deliberate chord shapes way down the neck, so that the bass player can see them. A good bass player knows something about the guitar, and by looking at the position of the fingers and the spot on the neck, he can sort out the chord changes. Once around should do it, and does. If you want to know what being a bandleader is like, Glenn is trying to sing like Paul McCartney, play like John Lennon, and coax George Harrison through playing the bass at the same time. If he's like me, or most any other human, he's desperately trying to remember the words at the same time.
More here:
So I offer the Dwight Twilley Theorem to you, my readers. Here goes:

If an infinite number of garage bands are formed after watching a Beatles movie, and they hit notes at random on Telecasters and sing doggerel for an infinite amount of time, they'll eventually get Casey Kasem to utter their name on AM radio after midnight on Sunday, even if their bass player doesn't know what to do with his hands.

The corollary to this theorem is: Only the music store and Yoko Ono will end up with any money.
If you were a killer and wanted to lure in victims through Craigslist, how would you do it? Well Richard 'Jack' Beasley eventually found the perfect pitch to keep ideal victims coming to him along with all their possessions.
Davis wasn't the only person to answer the Craigslist ad. More than 100 people applied for the caretaker job -- a fact that Jack was careful to cite in his e-mails back to the applicants. He wanted to make sure that they knew the position was highly sought-after. Jack had a specific type of candidate in mind: a middle-aged man who had never been married or was recently divorced, and who had no strong family connections. Someone who had a life he could easily walk away from. "If picked I will need you to start quickly," he would write in his e-mails.

Jack painstakingly designed the ad to conjure a very particular male fantasy: the cowboy or rancher, out in the open country, herding cattle, mending fences, hunting game -- living a dream that could transform a post-recession drifter into a timeless American icon. From the many discarded drafts of the ad that investigators later found, it was clear that Jack was searching for just the right pitch to catch a certain kind of man's eye.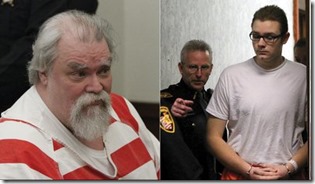 A Tale of Two Navy Undersecretaries
Here is the CV of Bob Work who left in March:
- NROTC type, commissioned as a 2LT in the USMC in 1974.
- 27 years active duty service in the Marines. Commanded an artillery battalion, then Camp Fuji.
- The first head of the Marine Corps' Strategic Initiatives Group.
- Military Assistant and Special Aide to United States Secretary of the Navy Richard Danzig; retired as a Colonel in 2001.
- Spent the 2000s at CBSA and played around at Georgetown, ONA, and OSD - including work on the 2006 QDR.
- Worked with the Obama transition team and served four years with energy and verve as The Under.
- More of a paper trail than you have time to read.
And here is the CV of his successor, Jo Ann Rooney:
- OCT 12 - present; Huron Consulting Group as a managing directors in the Huron Healthcare practice out of, ahem, Chicago.
- JUN/OCT 11 to JUN 12; Under Secretary of Defense for Personnel and Readiness (acting): 8-months.
- JUL 10 to DEC 10; Mount Ida College, President. Student body 1,300.
- 2002 to 2010; Spalding University, President. Student body 2,000.
- 1996 to 2002; chief counsel, chief operating officer, chief financial officer, and partner of The Lyons Companies in Waltham, Mass. That firm maintained a national practice specializing in estate planning, capital advising, charitable planning, executive compensation, business succession planning, and benefits planning and administration for corporations, individuals and nonprofit organizations.
- Prior to that she was a tax lawyer.
We're in the very best of hands.
5 Iconic Characters That Were Only Supposed to Be Bit Parts
And in this case went on to have their own 11 season series:
Frasier Crane was basically his opposite -- a stuffy, pompous rich guy who didn't care much for the working class functional alcoholics who hung around at Cheers. The plan was that he would stick around for a few days until the others told him to piss off and Diane could come to her senses.

And no one was more eager for this to happen than Long, who hated Grammer and was constantly demanding he be written out of the show as quickly as possible. But you know who hated Long in return? The writers, who Grammer says kept the character around purely out of spite. If Long had liked him, or even been less of a horrible person, maybe they'd have just let Frasier drop off the map. Of course, that might be Grammer not giving himself enough credit -- the producers say they just loved what Grammer did with the character, which is what they would say since it sounds better than "The entire show was just our experiment to see if we could cause Shelley Long to have a nervous breakdown."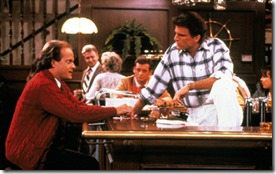 Recognizing Works by Famous painters Made Easy
There's no need to take Art Appreciation 101 and stress when you know the tricks.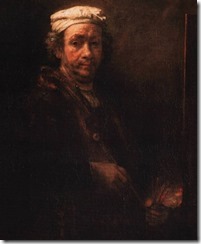 If everyone looks like hobos illuminated only by a dim streetlamp, it's Rembrandt.
Ted Turner: Men Should Be Barred From Political Office For 100 Years
TED TURNER: Well, I came up with the idea at least 20 years ago that we needed more women in politics. It would take a different turn. And I suggested that men be barred from political office. They could do everything else, be president of universities, business leaders, but they just couldn't serve in any elected position for 100 years.

[Laughter and applause]

I think we'd have a lot more emphasis on education and healthcare and a lot less on Army and the Navy and the Marine Corps.

[Laughter and applause]

It would be a very positive step, but it hasn't happened yet. But it still might. And then they just toss in the towel. They can't come up with a budget.
Yep still crazy and a fool after all these years.
Taking the Islam out of their brand.
MSNBC Finally Admits What They Are
When visiting MSNBC.com, guests are now prompted to choose between NBC News, "for breaking news and reporting," on the left side of the screen, and MSNBC, "what progressives have been waiting for," on the right side.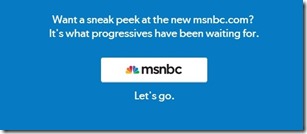 The Yahoo AoSHQ group. Bla bla bla.
And my twitter thang.
Tonight's post brought to you by demanding art forms: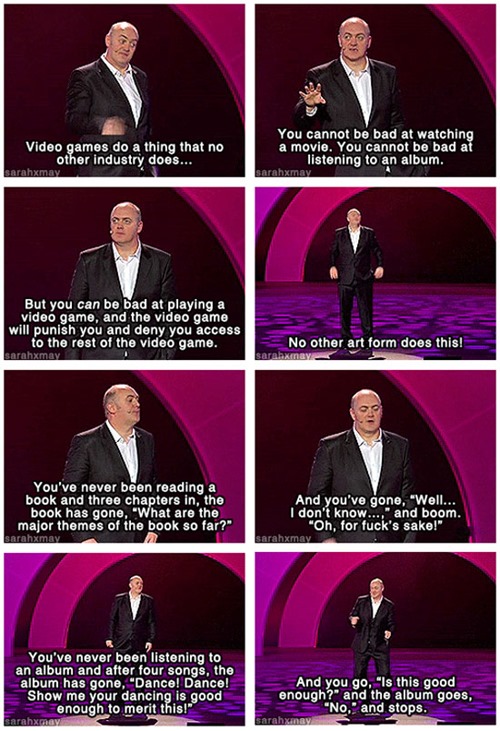 Notice: Posted by permission of AceCorp LLC. Please e-mail overnight open thread tips to maetenloch at gmail. Otherwise send tips to Ace.

posted by Maetenloch at
10:26 PM
|
Access Comments