« Not a Surprise: Boehner Caves
Suprise: He Caves to Conservatives
And Open Thread
|
Main
|
Retraction: Aaron Alexis Wasn't Blocked by State Law Forbidding Sale of AR-15 »
September 17, 2013
Overnight Open Thread (9-17-2013)
Legal Insurrection: Why Marco Rubio, Bobby Jindal, and Ted Cruz Are Natural Born Citizens
Okay, Okay I know you're all burned out on this topic and tired of rehashing the same arguments - God knows I am too. But given that it IS Constitution Day and for once we have an actual legal scholar who's gone and done the actual research on the topic, I think we can open this can of worms one more time.
So Prof. William Jacobson of LegalInsurrection.com went back to the original sources including the writings of the Founders before and after the drafting of the Constitution and in his post lays out exactly what found regarding the 'natural born' citizen requirement.
No Person except a natural born Citizen, or a Citizen of the United States, at the time of the Adoption of this Constitution, shall be eligible to the Office of President; neither shall any person be eligible to that Office who shall not have attained to the Age of thirty five Years, and been fourteen Years a Resident within the United States.
It's a clear, well-written and semi-long post and it's worth your time to read it. But if you're all Teal Dear and stuff, here's the quick summary:
The term 'natural born citizen' is used but never defined in the Constitution. Nor is it defined in other writings of the time by the signers.
There seem to be two categories of persons whose status has never been disputed from the earliest days:

Clearly Natural Born citizens  - A person born in the United States to parents both of whom are United States citizens - e.g.  the vast majority of people in the US historically.
Clearly NOT Natural Born citizens - A person born outside the United States to parents neither of whom is a United States citizen e.g. Prince Charles, Arnold Schwarzenegger, and most people of the world. 

Since the Framers never explicitly defined the term nor included text dealing with the status of people who didn't clearly fall into either one of the above categories, we can assume they intended it to be defined through later laws and statutes.
From historical documents and letters the Framers also didn't seem to be looking for technical reasons to exclude people from the first category. They were mostly concerned with obvious foreigners running for president.
Later statutes and court decisions have been specific and narrow and haven't defined the term either or set a precedent.
Since by statute Rubio, Jindal, and Cruz were all eligible for US citizenship at their birth, they should be considered 'natural born citizens' under the Constitution.
Given that at the time of the drafting of the Constitution about 99.9% of people alive would have clearly fallen into either category one or two, I think that was good enough. After all the Constitution is a framework of laws and meta-laws (laws for making laws) - not a piece of software that is required to cover every single exception and edge case. Ultimately you have to leave it to future citizens to figure out certain things.
Diane Feinstein Unclear on First Amendment; Thinks It's a Privilege
Only 'real' journalists will get protections i.e. not you:
The final hurdle for the Judiciary Committee was defining who is a journalist in the digital era.

Sen. Dianne Feinstein (D-Calif.) insisted on limiting the legal protection to "real reporters" and not, she said, a 17-year-old with his own website.

"I can't support it if everyone who has a blog has a special privilege . or if Edward Snowden were to sit down and write this stuff, he would have a privilege. I'm not going to go there," she said.

Feinstein introduced an amendment that defines a "covered journalist" as someone who gathers and reports news for "an entity or service that disseminates news and information." The definition includes freelancers, part-timers and student journalists, and it permits a judge to go further and extend the protections to any "legitimate news-gathering activities."
Luckily we have a Constitutional scholar in the White House to set her straight on this.
Bryan Preston: US Military Bases are 'Gun Free Zones' Because Democrats Decreed Them To Be
After Nidal Hasan killed 13 and wounded more than 30 in November 2009, John R. Lott wrote about one of the craziest policies to come out of the Clinton era: making military bases "gun free zones."

Yes, that's correct. In 1993, President Bill Clinton decreed that US military personnel were to surrender the Second Amendment rights that they swear an oath to support and defend. Lott, writing in 2009, called for that policy to be ended.
Mass murders kill best in areas guaranteed to be (nearly) gun-free. And some people would like to enlarge their habitat across the nation.
Max Boot: You Damn Tea Partiers Are Causing Obama's Syrian Stumbles
And the resulting loss of American credibility.
Wait - didn't Boot used to be considered a respected and clear-headed foreign policy expert? So when exactly did the pod get placed under his bed?
Paul Mirengoff over at Power Line has a powerful and thought-provoking post on this subject. He writes "that the most serious and enduring loss to American credibility stems not from President Obama's actions or decisions, but from the unwillingness of Congress and the American people to support him when he proposed taking military action against Assad." Indeed, the failure of Congress to rally to President Obama's side by supporting a military response to the use of chemical weapons effectively left the president little choice but to grasp the face-saving offer put forward by Russia that will supposedly remove Syria's chemical weapons at the cost of keeping Bashar Assad in power indefinitely.

...The most vocal Republican voice on foreign policy is Rand Paul, a born-again isolationist who, if he succeeds, will consign the GOP to perpetual irrelevance. We need to hear more from the Chris Christies, Marco Rubios, Jeb Bushes, and others who support a Reaganite policy of global leadership but are being drowned out by Tea Party isolationists. So, too, in the Democratic Party we need to hear more from the liberal internationalists such as the Clintons to explain why we can't simply turn our backs on war crimes.

Just because we choose to ignore the world's problems doesn't mean they will go away.
In diabetes. But it was my understanding via the media that diabetes and obesity was uniquely due to the bad, bad, awful American diet and sheer American gluttony.
Scientists blame China's diabetes epidemic - Zimmet called it a potential "apocalypse" - in large part on the country's torrid economy, which has been growing at a rate of roughly 10 percent for the past three decades. As more people become wealthier, they adopt a diet and lifestyle that makes them more susceptible to earlier onset of Type 2 diabetes, the most common form of diabetes and a disease that's closely linked to obesity.
Well I guess not.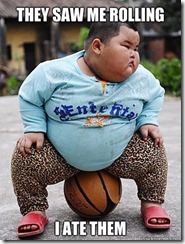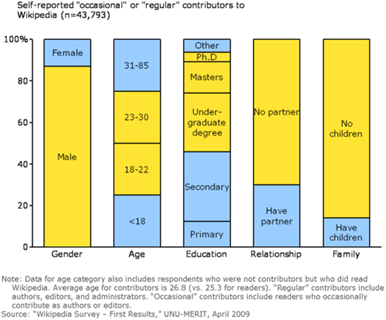 Can You Guess What This Man Was Arrested For?
Because nature abhors a vacuum - and loves irony.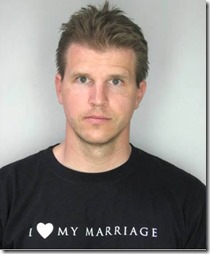 OMG Your Refrigerator Is Killing the Earth!!!!
The G-20 summit in St. Petersburg was dominated by disagreements about Syria. But leaders were also busy agreeing on something they rarely find common ground on: climate change. Thirty-five nations and the European Union decided to curb hydrofluorocarbons, a set of powerful heat-trapping gases used in refrigeration, air conditioning, heat pumps, and insulation.
In other words get ready for your future new expensive non-working 'Green' refrigerators.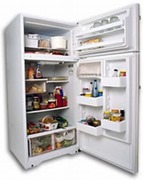 Jaden Smith Encourages You And Yours To Drop Out Of School
Well when you're 15 years old and your daddy is Will Smith who's worth eleventy billion dollars suddenly you become wise beyond your years and no one wants to argue with your dumbass 15 year-old blatherings.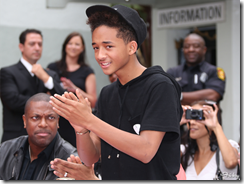 The AoSHQ group. Yeah.
Teh Tweet!
Tonight's post brought to you by the reality of friendsville: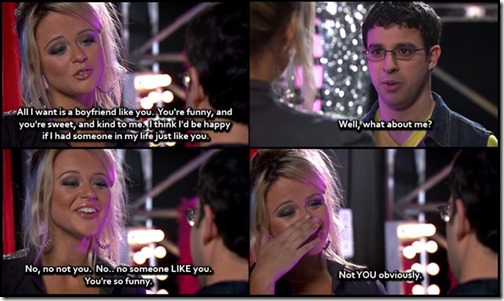 Notice: Posted by permission of AceCorp LLC. Please e-mail overnight open thread tips to maetenloch at gmail. Otherwise send tips to Ace.

posted by Maetenloch at
10:43 PM
|
Access Comments