« Good Night's Sleep Morning Open Thread
|
Main
|
Obama's Rose Garden Speech: "Everything I Said in 2007 Was a Lie"
Update: Obama's Constitutional Lawyers and Political Advisors But Mostly His Political Advisors Inform Him He Should Probably Get Congressional Authorization »
August 31, 2013
2013 College Football Saturday Post
College football action today, in full swing.
Full. Swing. All times eastern.
Buffalo at Ohio St. (2) at noon.
Toledo at Florida (10) at noon something.
Rice at Texas A&M (7) at one. Johnny Football at one forty-five.
Nicholls (?) at Oregon (3) at 4:00pm
Alabama (1) at Va. Tech at 5:50pm
Eastern Washington (3?) at Oregon St. (something) at 6:00pm
Georgia (5) at Clemson (8) at 8:00pm
and on Sunday, Sunday Sunday (really?) Ohio at Louisville (9) at 3:30pm

So there's the top ten action for the, weekend now I guess. Is this Sunday thing new? I guess pre-season NFL action left that door open.
Have a great weekend morons, watch some football, grill some meats. Put a helmet on in case of trouble.
OH, and a reminder that @MikeTalley73 set up a couple of college football pickem groups if you feel like playing 16167 16172 16176 password is: paulanka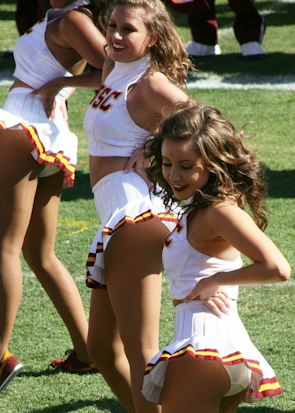 posted by Dave In Texas at
10:55 AM
|
Access Comments