« Leaked: Last Message Out of Damascus from the U.S. State Department Crisis Team.
|
Main
|
Top Headline Comments (8-29-13) »
August 28, 2013
Overnight Open Thread (8-28-2013)
The Most Important Life Lesson Older People Want Younger Ones to Know
Do not spend your life in a job you hate.
You know those nightmares where you are shouting a warning but no sound comes out? Well, that's the intensity with which the experts wanted to tell younger people that spending years in a job you dislike is a recipe for regret and a tragic mistake. There was no issue about which the experts were more adamant and forceful. Over and over they prefaced their comments with, "If there's one thing I want your readers to know it's . . ." From the vantage point of looking back over long experience, wasting around two thousand hours of irretrievable lifetime each year is pure idiocy.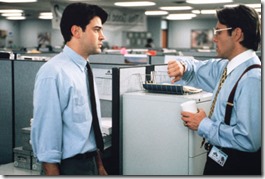 Fringe Politics Isn't Really About Politics
Even if the people on the fringe obsess on politics and politicians.
Because their motives were basically psychological rather than political, the anti-Bush moonbats have kept up their radical craziness long after the original grievance has passed. The U.S. has pulled out of Iraq and is withdrawing from Afghanistan, but the radicals have not been placated by the policy changes they demanded, because policy changes are not really what radicals seek. Rather, the radical desires to destroy the society from which he is alienated.

...Why have fringe kooks like this - who raged against Bush when all the cool kids were doing it - not been placated by Obama's policies? For the same reason that Oswald, who embraced Marxism during the Eisenhower era, was not placated by John F. Kennedy's liberalism: It's not really about politics for these kooks.
It is wrong to dismiss these kooks as irrelevant to mainstream politics, because the mainstream influences the kooks even while the kooks influence the mainstream.
Unfortunately just because they're acting mostly out of their own internal psych issues rather than policy or ideology doesn't mean that they still don't have a powerful political influence. Like the strength of the retard the power of the kook shouldn't be underestimated.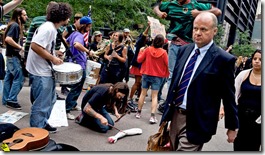 Feminism's High Water Mark....Was a Lie?
On Thursday night, Sept. 20, 1973, 50 million Americans, fatigued by Vietnam and Watergate, tuned in to see whether a woman could defeat a man on a tennis court. Dubbed "The Battle of the Sexes," the match pitted Billie Jean King, the 29-year-old champion of that summer's Wimbledon and a crusader for the women's liberation movement, against Bobby Riggs, the 55-year-old gambler, hustler and long-ago tennis champ who had willingly become America's bespectacled caricature of male chauvinism.

... If she were to defeat Bobby Riggs, the triumph would be shared by every woman who knew she deserved equal pay, opportunities and respect. Equally sweet, King would cram shut the mouth of a male chauvinist clown who had chortled that a woman belonged in the bedroom and the kitchen but certainly not in the same arena competing against a man. For Riggs, the $100,000 winner-take-all match offered big money and a perfect launching pad to a late-in-life career playing exhibition matches against women.
King defeated Riggs in straight sets, 6-4, 6-3, 6-3 shocking many watchers. But was the match all just a Mob-created betting scam?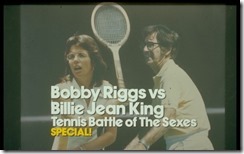 A Devastating Affirmative-Action Failure
This article has probably already appeared somewhere on the blog but if you haven't read it yet now would be a good time.
But the Times story conveys a subtler point as well: Racial preferences are not just ill advised, they are positively sadistic. Only the preening self-regard of University of California administrators and faculty is served by such an admissions travesty. Preference practitioners are willing to set their "beneficiaries" up to fail and to subject them to possible emotional distress, simply so that the preference dispensers can look out upon their "diverse" realm and know that they are morally superior to the rest of society.
Back in my teaching and tutoring days I met more than a few Kashawns (and their Josι counterparts). Not only was their time, money, and effort wasted at a university they weren't prepared for but afterwards they were left damaged by the completely unnecessary personal defeat of flunking out of college. Only the diversity bean counters came out ahead on the deal.
Will the Pottery Barn Rule Save Assad?
It can be simultaneously true that the narrowly defined mission in Libya succeeded and that what followed was disastrous. The reason it elicits comparisons to Iraq is because of Colin Powell's famous "Pottery Barn rule" regarding foreign intervention: "You break it, you own it."

...The Pottery Barn rule is why Iraq looms over the various humanitarian disasters created by the Arab Spring, tempting American intervention. And the "bad things that have happened since" Gaddafi's toppling are why Libya is being raised as a cautionary tale for intervention in Syria.
Bah - I've never bought into the Pottery Barn rule. The fact that we even have the term 'punitive raid' is evidence that you can break it and not pick up the pieces. The world is not a mall and there are a lot of places that need more breakin' and less ownin'.
And Everybody Was Crazy and Stupid Right Up Until Just A Few Years Ago
You know, we've all read history. Everybody, you know, world history, and weren't all past ages maaaad? There were slaves, there were kings-I don't think there's a single student who reads the history of England and doesn't say that that was crazy. You know "that's wonderful, you gotta know history, and be open to things and so on," but they're not open to those things because they know that that was crazy. I mean, the latest transformation of history is as a history of the enslavement of women, which means to say that is was all crazy-up till now.
And We Call This Thing a "Restaurant"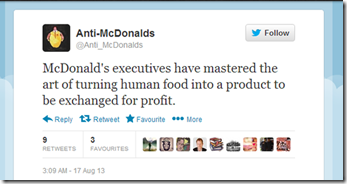 China is increasing its pressure on the Philippines to remove small detachments of sailors and marines stationed on nine islets and reefs in the Spratly Islands. In particular, the Chinese want the detachment stationed on a World War II era landing ship (the BRP Sierra Madre) removed. The Filipino navy deliberately grounded the LST on Second Thomas Reef in 1999, to provide a place for an observation team. Chinese patrol ships have recently come within nine kilometers of the LST, which China insists is there illegally. The Philippines warns China that it will resist any attempts to use force against the grounded ship. In response China is building more buildings (on stilts) on nearby Mischief Reef (which is only 126 kilometers from the Philippines' Palawan Island). Second Thomas Reef and nearby Reed Bank are 148 kilometers west of the Philippines (Palawan Island) and well within the Philippines's EEZ (Exclusive Economic Zone). Although the EEZ is recognized by international law (and a treaty that China signed and uses to defend waters off its own coast) China says that does not apply here because all the islets in the South China Sea belong to China and there is no room for negotiation on that point.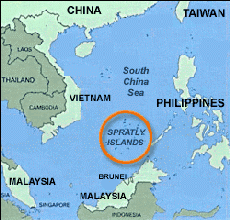 How To Crack a Bike Lock in 30 Seconds
When Dinosaurs Attack...At The Office
Coming next: When dino-pranksters get shot.
    These days, Leatherman is a synonym for any dozen-in-one dream tool you can fit in a pocket. The idea came to Tim Leatherman back in the 1970s, when the recent mechanical engineering grad and his wife Chau decided touring Europe in a questionable Fiat would be a good use of a year. Leatherman found himself regularly eyeballing the guts of the car, wishing for one tool he didn't have in his Swiss Army Knife: pliers.

...After partnering with a friend with a machine shop, he pitched the first Leatherman multi-tool to knife and tool companies to resounding disinterest... until Cabela's unexpectedly ordered 200 for their mail-order catalog. They featured it on their back cover and ordered 500 more before the first order was filled. With that, the Leatherman snowball was off and rolling.
Teh Tweet!
Le AoSHQ groupe de Yahoo. Ooh la la!
Yahoo group. That is all.
Tonight's post brought to you by odd but true facts: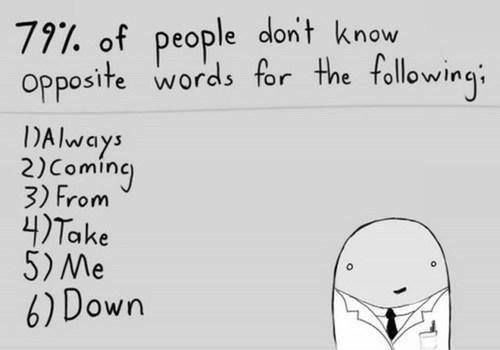 Notice: Posted by permission of AceCorp LLC. Please e-mail overnight open thread tips to maetenloch at gmail. Otherwise send tips to Ace.

posted by Maetenloch at
10:39 PM
|
Access Comments