« Pandas Going Down a Slide Open Thread
|
Main
|
Top Headline Comments (8-21-2013) »
August 20, 2013
Overnight Open Thread (8-20-2013)
Well since I'm feeling kinda tired and lazy I'm just going to grab 10 random browser tabs and call it an ONT. Because I can.
What's Worse Than Being a Terrorist? Being a Terrorist manager
Terrorist leaders also face a stubborn human resources problem: Their talent pool is inherently unstable. Terrorists are obliged to seek out recruits who are predisposed to violence -- that is to say, young men with a chip on their shoulder. Unsurprisingly, these recruits are not usually disposed to following orders or recognizing authority figures. Terrorist managers can craft meticulous long-term strategies, but those are of little use if the people tasked with carrying them out want to make a name for themselves right now.

...For terrorist managers, the only way to combat those "counterproductive activities" is to keep a tight rein on the organization. Recruiting only the most zealous will not do the trick, because, as the alleged chief of the Palestinian group Black September wrote in his memoir, "diehard extremists are either imbeciles or traitors."
Ten Simple Things You Can Do to Be Happier, Backed by Science
Most cost $0 and can be started right after you make just a few more ONT comments. Oh who are we kidding here - it's not gonna happen.
Debate waged by marquee.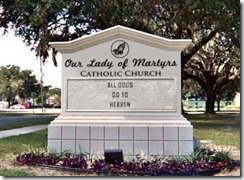 Welcome to my world, Kevin. Just so as you know, this rule goes also for Obamacare, the economy, foreign policy, firearms law, and absolutely every other area of public policy. I have been called a "racist" for so long now that I'm almost looking forward to a Hillary presidency so that I can be called a "sexist" instead.
Alabama GOP Apparently Has Too Much Time on Its Hands
WiFi internet access for any SPI device for just $35
Using Proxy To Evade Craigslist IP Block Violated CFAA
So beware trolls - you're breaking federal laws now motherfuckers.
Henry Repeating Arms US Survival .22 LR 8Rnds - $224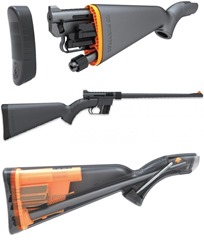 Apple patents tech to let cops switch off iPhone video, camera and wi-fi
Really Apple?
But they may not need to fear scrutiny much longer - Apple has patented a piece of technology which would allow government and police to block transmission of information, including video and photographs, whenever they like.

All the coppers have to do is decide that a public gathering or venue is deemed "sensitive", and needs to be "protected from externalities" and Apple will switch off all its gear.

The police can then get on with the very difficult task of kettling protesters without having to worry about a few beating anyone to death.

Apple insists that the affected sites are mostly cinemas, theatres, concert grounds and similar locations, but it does admit that it could be used in "covert police or government operations which may require complete 'blackout' conditions".
Update: Eh never mind. This seems to be a bullshit rumor being peddled by Russia Today.
Not a cover - it's the Dolly version 45 played at 33rpm. Kinda sounds like Kansas.
This afternoon, I start Grendel, John Gardner's 1971 novel telling the story of Beowulf's first great opponent from the monster's point of view. The version I've got is identical to the one I read in Modern Literature my junior year in high school, where Ms. Martin, her hair in a severe bun but her eyes twinkling with delight, introduced us to post-modernism, existentialism, and the absurd.
New 10 Watt HF Rig from China CW/SSB KN-920
Just $295. And 10-20W + a decent antenna pretty much guarantees world-wide coverage using digital modes.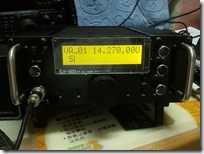 Strangely, to give people the impression that the Impala's engine was working as intended, GM had to partially mask its real sound.

...But as you reduce the speed that the drive shaft is rotating, you lower the frequency of the sound it's making. There comes a lower limit where the engine is making what Gordon calls "groan-y and moan-y" noises which people find unpleasant. The car sounds broken. So cars had to keep the engine's RPM above a certain level, hurting their fuel efficiency, or risk alienating customers.

GM's solution was to implement active noise cancellation, the same technique used in some headphones to quiet ambient noise.
Are Swedish Women Sexual Predators?
Well I kinda hope so - so as long as they don't have sharp elbows and aren't too bitchy.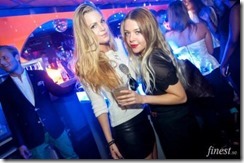 The AoSHQ group. Yeah.
Teh Tweet!
Tonight's post brought to you by Nimoys: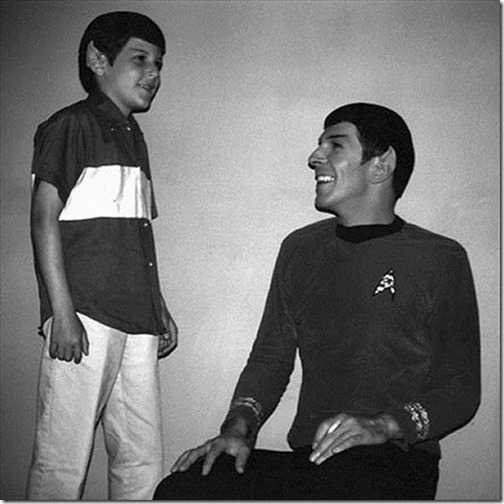 Notice: Posted by permission of AceCorp LLC. Please e-mail overnight open thread tips to maetenloch at gmail. Otherwise send tips to Ace.

posted by Maetenloch at
10:24 PM
|
Access Comments