« Gun Thread (8-18-2013)
|
Main
|
Why don't people save their own money? »
August 18, 2013
Sunday Morning Book Thread 08-18-2013: What, Me Worry? [OregonMuse]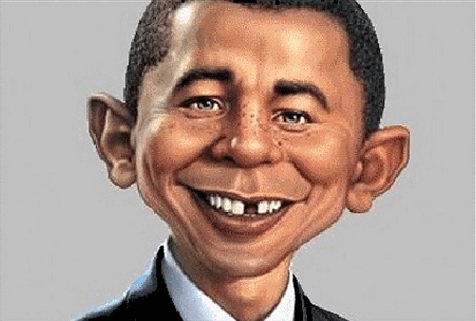 Good morning morons and moronettes and welcome to AoSHQ's prestigious Sunday Morning Book Thread.

The Incomparable Literary Genius of MAD Magazine
Yes, I suppose that's a bit of an exaggeration. But not by much:

You can talk of beef and spuds
When you're frocked in fancy duds
A-sittin' there as cozy as you please.
But then some heathen demon
In your stomach starts a-screamin'
And you'll sell your bloomin' soul for buttered peas.
For it's peas, peas, peas.
They're enough to bring a blighter to his knees.
I'll give up those flyin' fishes
'Long as I've great heapin' dishes
Of those wonderful, delicious buttered peas!
Don't ask me why I remember this parody, but some of you might recognize that it came from MAD magazine, which used to publish silly poems like this often. "What if Kipling wrote cook books?" was the title, probably from the mid 70s. Note that this takes for granted that the reader knows who Kipling is, and is familiar with his poetry, in particular, "Gunga Din", the poem that's being parodized parodied here.
Again, I don't why I remember it after these many years. I guess the rhyming patters of certain poems lend themselves to easy memorization. Like this one:
...with two outs, my fate, it beckoned
For with men on at third and second
I could win the game, or at least tie up the score.
Only that, and nothing more
This is what it would sound like if Edgar Allen Poe wrote "Casey at the Bat". MAD frequently mashed up the poetry of different authors like this, and Poe and Kipling were a rich source of original material.
The good news is, you can now get 50+ years of MAD Magazine, digitally scanned on DVD for $60 and relive your misspent youth.
This sounds pretty good, except I'd be worried about a couple of things: 1. What is the quality of the scanned images of the original material? And 2. What O/S is it compatible with? Unlike software apps which are frequently updated and improved, this sort of archival material usually gets set up once and then that's the end of that. The specs on the Amazon page says "Windows 2000 / Me / XP, Mac OS X" which may mean that you have to view the material through some DRMed-up reader app that may not be compatible with Windows Vista/7/8.
And below the fold, one more MAD parody from back in the days when a the idea of a co-ed army was actually controversial:


Mine eyes have seen the glory of an army that's co-ed
of a navy where the captain has to subdivide the head
of an air force where they issue flowered sheets for every bed
The times are changing now

Glory, glory basic training
never was more entertaining
there's more action, who's complaining?
The times are changing now.

They are wearing battle outfits that are full of fancy frills
they're a credit to the union and we call 'em G.I. Jills
if George Patton were alive today he'd take off for the hills
The times are changing now

Glory, glory foes they'll shake up
armed attacks they're sure to break up
then they'll freshen up their make up
The times are changing now

They are trained to shoot a rifle and they show no signs of fright
they're as strong as any man and never run from any fight
that's unless one gets a headache and she tells you, "not tonight"
The times are changing now

Glory, glory tell her mister
if she struggles when you've kissed her
no one likes a draft resister
the times are changing now.

So my question is, what do kids have nowadays that is anything like this, something that reminds them of the deep roots of traditional American culture?

Jack Reacher On Weed
Lee Child, author of the Jack Reacher novels, is apparently quite the pot head:
'I've been smoking weed for 44 years, five nights a week,' the author confessed. 'I'm the poster boy to prove it doesn't do you much harm.
He must have an iron constitution. If I was getting baked 5 nights a week, my brain would turn into boiled oatmeal.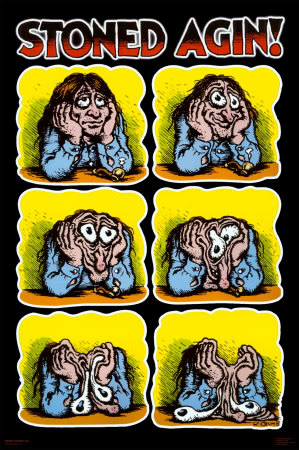 Me, Turning My Brain Into Boiled Oatmeal
So where does Mr. Child buy his chronic?
'I have a guy on speed dial in New York who comes over with a huge range of marijuana. I smoke it in a pipe because I've never been any good at rolling my own joints.'
Also, it apparently jump-started his sex life:
Child – who is wafer-thin and 6ft 5in – went on: 'And the weed, well, that's part of the diet. I was 14 when I smoked my first joint. That was when I had sex for the first time, too. Then I had sex for the second time. With the first girl's sister.

'It was April 1969. I remember it well. I was in bed with a girl and her sister came in and joined us. It was a fantastic weekend. Not something easily forgotten. Although I'm sure those two girls have long forgotten me.' By way of explanation, he added: 'It was the 1960s.'
Weed. Is there nothing it can't do?
Thanks to moronette phoenixgirl for bringing this to my attention in one of yesterday's threads.

Books For Morons
Elisabeth Wolfe e-mailed me this week and asked me to announce to the Horde that her novella, Loyal Valley: Assassination, which she describes as "a Western with a steampunk twist" has just been published on Smashwords. The paperback hasn't been released yet, but will be soon. Click on her name to go to her blog to find out more details as they are forthcoming.
___________
Wesley Morrison's book I Would Like My Bailout in Bacon is his newly-published collection of conservative satire, politics, geekery, and dogs. Available on Kindle. Also in paperback.
Mr. Morrison is also the author of the fantasy/sci-fi novel Let No False Angels. One of the Amazon reviewers calls it
a fascinating take on the complexities of "good vs. evil". From the very first page we are transported straight to hell, in all its terrible sensory richness, and throughout the novel Morrison continues to provide stunning visuals of medieval castles, contemporary America, ancient citadels, deserts, beaches, forests, tundra, and everything in between as we travel with Aguirre and the other Magian across the many Earths.
The Kindle edition is priced at $3.99.
___________

So that's all for this week. As always, book thread tips, suggestions, rumors, threats, and insults may be sent to OregonMuse, Proprietor, AoSHQ Book Thread, at YOURPANTSaoshqbookthread, followed by the 'at' sign, and then "gee mail", and then dot cee oh emm. But don't forget to remove YOURPANTS, otherwise I won't get your e-mail.
What have you all been reading this week? Hopefully something good, because, as I keep saying, life is too short to be reading lousy books.


posted by Open Blogger at
11:00 AM
|
Access Comments