« Overnight Open Thread (7-31-2012)
|
Main
|
Top Headline Comments 8-1-12 »
August 01, 2012
Goof-Off: Tina Brown vs. Nichoals Cage
Who's The Biggest Goof?
Tina Brown has had an awful lot of failures. An awful lot, really. And yet she's still considered a top media talent.
Meanwhile, poor Nicholas Cage has also had a lot of failures, and he's considered a goof.
Well, who's really more of a goof? Let's find out.
LOOKS
The first sign of a Goof is his or her Goofy looks. Neither Cage nor Brown is considered unattractive, per se. But is there a hidden Goof factor in their looks?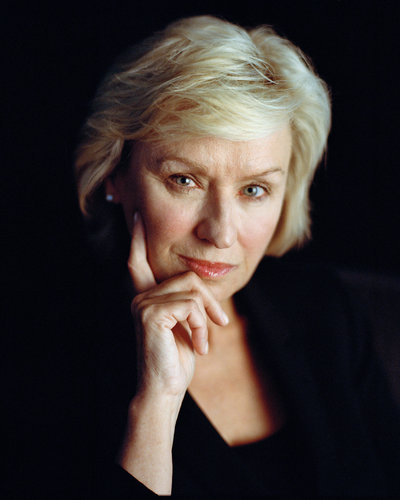 Goof potential: She's trying very hard to look smart but instead looks like she's trying to telepathically communicate the thought-cloud "WINNERSUCCESSACHIEVE" by pushing on her vagus nerve while dropping a deuce.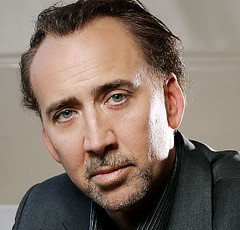 Goof potential: He just naturally looks like a big, enormous Goof.
This is a weird thing, but they sort of look alike, don't they? That's odd.
Here, let me show you: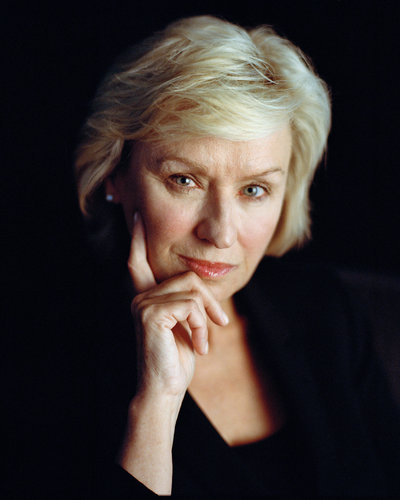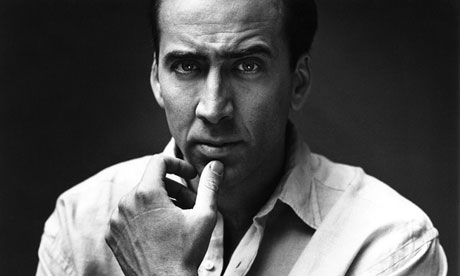 Freaky. Well, now I can't even tell them apart. Was Tina Brown in black and white or was that Cage? I've already forgotten.
Advantage: TIE.
NEPOTISM GOOFINESS:
Nicolas Cage is famously the nephew of Francis Ford Coppola. He changed his name to "Cage" so that "nepotism wouldn't be an issue." Like oh, right, no one will know who you are if you use a silly Comic Book name.
And seriously what is this guy's deal with Comic Books? Yeah I love 'em too. I don't name myself after them though. Well, okay, Rick Tempest.
Okay I see where you're coming from Nick Cage.
Tina Brown, on the other hand, wasn't born in the coalmines either -- her father was a movie producer who produced the first three Agatha Christie movies. Her mother was an assistant to Sir Laurence Olivier. Her mom also wrote a magazine. So let's just say that Tina Brown had all sorts of goofy nepotistic connections to the media too.
Advantage: TIE.
EARLY SUCCESSES:
Cage came to early renown for his star turn in Valley Girl.
I didn't see it.
Brown tasted her first fame editing a magazine called "The Tattler" at age 25. Apparently it's about lolipops.
I never read it.

Well, I've got nothing on this one. TIE.

RISING FAME:

Brown came to fame for turning Vanity Fair from a magazine most often seen in New York doctor's offices to a magazine most seen in Los Angeles doctor's offices.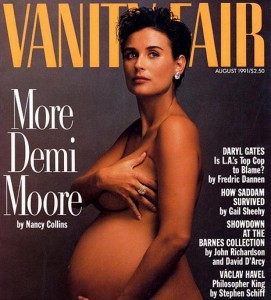 I didn't read it.
WEIRD GOOFY OBSESSIONS:
Nicolas Cage is sort of obsessed with the King, Elvis Presley. So much so that he married the King's daughter, Lisa Marie Presley, in a marriage that lasted 108 days. Some considered it odd to attempt to commune with the dead king through a marriage ceremony.
Tina Brown, on the other hand, is obsessed with the Princess, Lady Diana Windsor. Everyone considered it weird and tacky to attempt to commune with the dead queen through a... resurrection ceremony.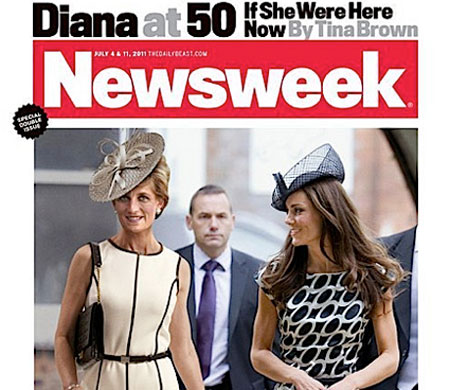 What Cage did was Goofy, what Brown did was weird and wrong and bad-strange. Corpse-groping isn't really Goofy, but I'm going to call it that. Tina Brown wins this one clearly, and by "Win," I mean she's the bigger Goof.
Advantage: BROWN

EMBARRASSING GOOFY MOMENTS:

The idea of losing Hillary has seemed especially unbearable at this political moment. It's as if she has become, literally, the ship of state. She stands for maturity, tenacity, and self-discipline at a time when everyone else in Washington seems to be, in more senses than one, going off a cliff—a parade of bickering, blustering, small-balled hacks bollixing up the nation's business. She's a caring executive too, and that takes its own emotional toll. What a disgrace that John Bolton and his goaty Republican ilk accused Her Magnificence of inventing a concussion to get out of testifying at the Benghazi hearings. Bolton is not fit to wipe her floor with his mustache.
Her determination to defy fatigue and keep going beggars belief....
It's not just Washington's antics that make us value Hillary the Stoic more than ever. These are scary times. Everyone feels terrified of economic and societal volatility. The pace of change from destructive innovation and cutthroat global competition and demographic shifts and media proliferation is making us a nervous, increasingly medicated nation....

In an era of quicksand, everyone is looking for a rock, and you're one we depend on...


posted by Ace at
05:55 AM
|
Access Comments