« Slate Magazine Makes Compelling Case Against Texas Abortion Law That Doesn't Exist
|
Main
|
Eric Holder Once Again Calls Upon America (The Nation of Cowards) to Speak "Honestly" About Race;
Offers No Honesty Himself »
July 15, 2013
Montana Senate Now Open Opportunity for GOP
To f*** up, if we learned anything from 2012.
With Schweitzer out, Montana Democrats are scrambling to find a means of holding a seat they have held since 1913. That's right: the Class 2 Senate seat being vacated by Max Baucus has been held by Democrats for a hundred years.
With other salivating pick-up opportunities in South Dakota and West Virginia, along with vulnerable Democrat incumbents in Alaska, Arkansas, and North Carolina, Republicans have their third chance in three straight elections to win back control of the Senate. So that means only one thing: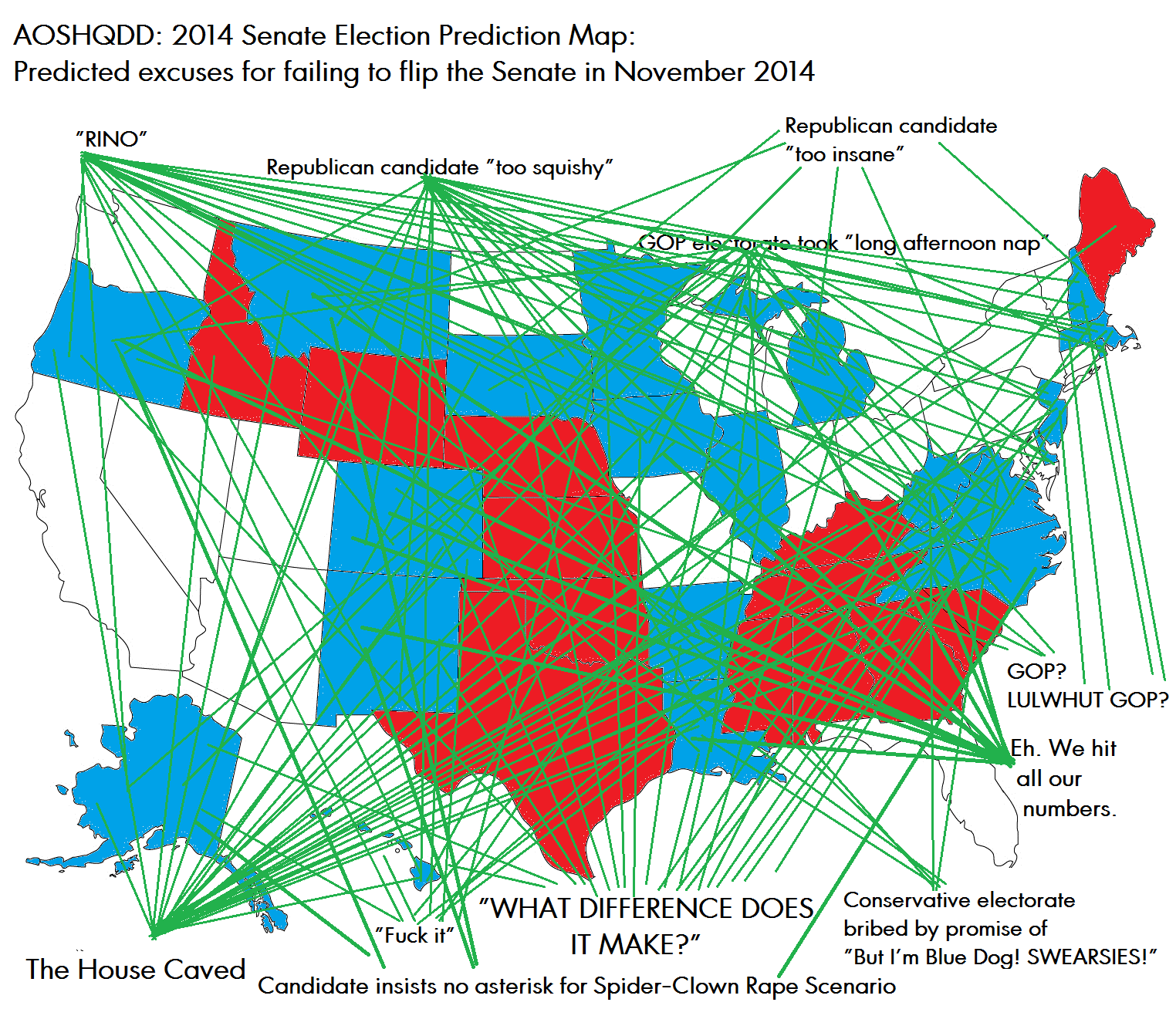 I have 100% confidence in this prediction.

posted by CAC at
12:33 PM
|
Access Comments