« CAC's Spaced-Out Challenge: Galaxy Guide (Part 4) From the Shield to the Arrow
|
Main
|
Top Headline Comments 7-8-13 »
July 07, 2013
Overnight Open Thread (7-7-2013)
Where is the Middle of Nowhere?
Well here is a heat map showing the average distance to a major road, highway, or interstate. Red is far and dark blue is close.
And based on this Nevada (or Idaho depending on how you measure) has the most nowhere. On the other hand Ohio and some of the smaller New England states are probably the most connected states.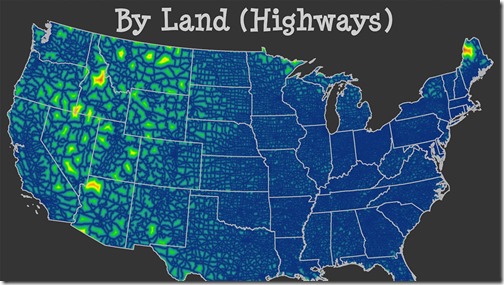 Michael Savage has never been my cup of tea but here he really really stepped in his own idiocy and dragged it all around leading Aaron Worthington to do a full-on Fisking of Savage's comments.
Despite all the self-congratulations for his research what Savage doesn't know about the Zimmerman case, guns, and the law would literally fill books and hundreds of blog posts. Here's the short version of his errors:
Zimmerman was charged with murder - not manslaughter.
The Kel-Tec 9mm Zimmerman carried does not have a manual safety
Carrying a gun 'cocked and locked' doesn't mean you're out to hunt humans
Guns shouldn't be carried in Condition Three just to slow down perps when they take it from you
Zimmerman did not call Martin a 'f*cking coon'
Zimmerman was not in his truck when the dispatcher said 'we don't need you to do that'
The dispatcher did not give him an order and has testified that he did not.
The fact that Zimmerman could have acted differently and the shooting avoided does not mean that Zimmerman is 'responsible' for the shooting.
I'm sure I've left out a few more but don't rely on me or Aaron Worthing - listen to Savage's own words right here:
John Kerry, Yachts, and the Stupid/Lazy Quadrant
Given his nearly perfect bad judgment the yacht was exactly where Kerry should have been. But the reflexive lying about it was despicable.
You see, on the one hand: John Kerry went yachting, instead of getting involved in the Egypt none-dare-call-it-coup. On the other hand: John Kerry went yachting, instead of getting involved in the Egypt none-dare-call-it-coup. And on the gripping hand: I had and have precisely zero confidence in Susan Rice when it comes to any sort of foreign affairs involving the continent of Africa. To use the classic military formulation*: John Kerry is Stupid/Lazy; Rice is Stupid/Energetic. Which is to say: Kerry can be counted on at least to generally not deliberately go out and do something (and thus mess things up); you would have been able to count on Rice to do precisely that.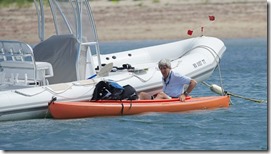 Over the past several decades, women have asserted a right to make all the judgments in matters of gender and sexuality. And, in fact, we do "facilitate" destructive choices, when they're by women. We subsidize unwed mothers, we give women a pass on sexual behavior that would be considered predatory if it were done by males, we give them all sorts of "choice" that men don't have and then absolve them, culturally and legally, from judgment over the way they exercise those choices. No similar dispensation is given to men.

A society that ran according to Ann Althouse's views on marriage and commitment might, in fact, be a better one than the one we live in now, but it is most definitely not the one we live in now. Observing that, and noting the unfairnesses involved, is not "victimology" - though given how successful women have been in obtaining power via victimology, no one should be surprise if men start to give it a try.

But I do not believe that women deserve a monopoly in determining what views on gender and sexuality and parenting are acceptable. Why would they?

What's funny is that so many women seem genuinely perplexed that men would even dispute that monopoly. Ann is a thoughtful and open-minded and smart woman, but at some level I feel like she doesn't really get it.
Mrs. Scott Beauchamp Finds Out Fact Checking is Hard
Especially when you don't actually do any.
@ByronYork @charliespiering "By Elspeth Reeve" is all you need to know.-
ChiefJohnRutledge (@edisto321) July 04, 2013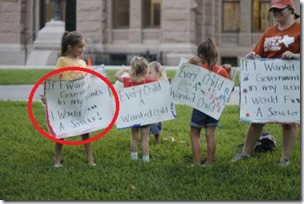 15 Tools That Helped Pioneers Survive on the American Frontier
Some are surprisingly complex and effective for being low tech.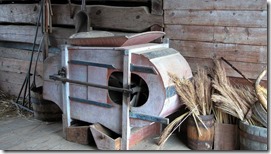 The Music Video You Weren't Waiting For
Eddie Murphy and Snoop Dog Lion do a reggae song about police profiling.
Weekly AoSHQ Commenter Standings
Top 10 commenters:
1 [1173 comments] 'Esteban10077@sven10077' [164.38 posts/day]
2 [699 comments] 'AllenG (Dedicated Tenther)'
3 [612 comments] 'Anna Puma (+SmuD)'
4 [516 comments] 'Niedermeyer's Dead Horse'
5 [460 comments] 'BCochran1981 - Credible Hulk'
6 [371 comments] 'Mike Hammer'
7 [315 comments] 'Peaches'
8 [315 comments] 'Jones in CO'
9 [296 comments] 'waldo'
10 [290 comments] 'Oldsailors Poet  Palin/Bolton 2016'
Top 10 sockpuppeteers:
1 [95 names] 'Adam' [13.31 unique names/day]
2 [73 names] 'The Political Hat'
3 [52 names] 'Cicero (@cicero)'
4 [48 names] 'Islamic Rage Boy'
5 [38 names] 'The Third Horseman Of The Apocalypse'
6 [35 names] 'Romeo13'
7 [32 names] 'The Chicken'
8 [28 names] 'Some Guy'
9 [26 names] 'kbdabear'
10 [25 names] 'George Orwell in his cups'
The group. Yeah.
Where it's at - the Twitter
Tonight's post brought to you by the day the music died: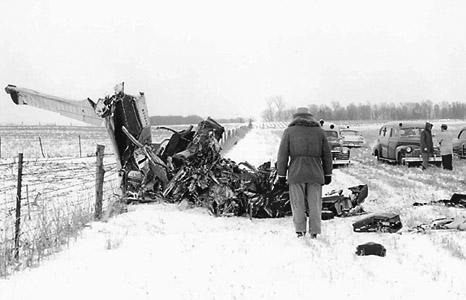 Notice: Posted by permission of AceCorp LLC. Please e-mail overnight open thread tips to maetenloch at gmail. Otherwise send tips to Ace.

posted by Maetenloch at
10:07 PM
|
Access Comments