« Got skilz? Microsoft will pay you to hack Windows 8
|
Main
|
Top Headline Comments 6-26-13 »
June 25, 2013
Overnight Open Thread (6-25-2013)–Dynamic Equalization Edition
So How Did Snowden Get a Top Secret Clearance?
The old fashioned way: Via incompetence, laziness, disorganization, and slipshod work.
87 percent of background checks are never fully completed. OPM (Office of Personnel Management) uses the information it has to make a judgment on whether to approve these checks.

There are no uniform guidelines across the government for different levels of clearance. This means that top-secret clearance at one agency means something completely different at another.

Within each agency, there are no strict guidelines for determining security clearance.
USIS, a private contractor, conducts 65 percent of all U.S. government background checks.
USIS, which conducted a background check on Snowden, is now under investigation by OPM's IG for failing to conduct proper background checks.
OPM has already paid USIS $200 million this year.
The $1-billion-dollar fund that OPM uses to pay for background checks has never been audited.
Eighteen OPM investigators have been convicted of falsifying information contained in investigations they've conducted. Eleven work for OPM, while the other seven work for private contractors.
It's a wonder there aren't dozens of Edward Snowdens running around.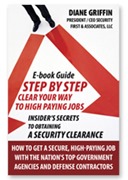 Why Armed Robbery in a CCW State is a Bad Idea
Because this happens.
A man trying to rob Atlanta customers waiting to buy the latest LeBron James sneakers was killed by a shopper who continued to wait on line after the shooting, according to NBC News.

The robber, a man who has not been identified yet, sauntered up to people before dawn in Atlanta, waiting in line to purchase the $180 Lebon X Denim kicks by Nike on the day they were released, CNN reported. The shoes, endorsed by the star forward on the Miami Heat, could be sold for a much higher price on eBay.

Witnesses said the thief pulled out a gun and tried to rob the crowd.
These are not worth your life. And your life certainty ain't worth losing a place in line either.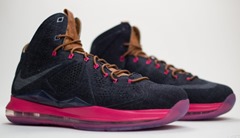 The Triumph of San Francisco Over the Golden State
There was a time when California truly was the Golden State and the residents and mores of San Francisco were viewed as oddball curiosities that were good for entertainment but ultimately harmless. Then the inmates took over the asylum.
Back in 1968 - the year in which this season's Mad Men takes place - what you wrote about the Golden State was mostly true. As a born-and-bred native now in his sixties, I can attest that - earthquakes aside - California was the place to live, the dynamic and confident state that you describe.

Key word: "Was." Past tense. Today, it is a wreck. Ronald Reagan would get about 25 percent of the vote. Governor Pete Wilson - I think the only Republican to ever beat Jerry Brown and who ably guided the state to surpluses and was a moderate on social issues - couldn't get elected to any major state office.

The once-derided San Francisco values have become California values. The Bay Area completely controls its politics. Every major state-wide office holder comes from S.F.: Governor Jerry Brown was born and bred here. Lt. Governor Gavin Newsom was, until recently, the Mayor of S.F.  The very leftwing attorney general Kamala Harris (who we will make national when her turn arrives) was its very progressive district attorney. Both Barbara Boxer and Dianne Feinstein hail from S.F. And while not a statewide office, we (I live in the Bay Area) brought the country Nancy Pelosi.

As a result, California is in danger of implosion.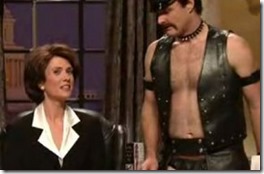 George Orwell:
"All animals are equal, but some animals are more equal than others."
The New York Times:
Four blockbuster cases before the Supreme Court highlight the tension between formal equality and a more dynamic kind of equality that takes account of historical injustices.
And I'm thinking their asses could use a little dynamic equalization.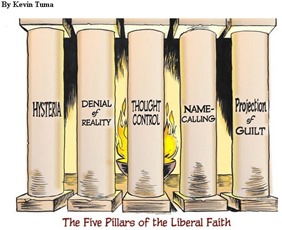 Conservative Political Analysts Wanted
Evolving Strategies is looking for a few good political analyst types.
Evolving Strategies is a political communications research firm specializing in randomized controlled experiments in the "lab" and in the "field." ES is bringing a scientific revolution to free-market/conservative politics.

We are looking for people who are obsessive about getting things right and creative in their work. A ideal candidate will have a deep understanding of the academic literature in their field, highly developed skills, a commitment to academic rigor, but an intuitive understanding of practical political concerns and objectives as well.

We're looking for new talent to help with our fast-growing portfolio in these areas:
High-level data processing, statistical analysis and modeling
Experimental design and execution

Helpful skills and experience include:
Experience designing and implementing social science experiments, online "lab" and "field."
Extensive experience in statistical analysis and mastery of statistics software (R, Stata, etc.).
Extensive experience analyzing experimental and/or large datasets.
Extensive knowledge of academic research on political behavior/psychology.
Experience with or serious interest and knowledge of practical political activities; campaigns, issue-advocacy, etc.
Advanced degree (M.A., M.S., or Ph.D) in quantitative social sciences is preferred but not required with sufficient demonstration of skill and experience.
Never worked for the Romney or McCain campaigns or their insanely paid analytics staff - unless you still have direct access and are willing to share.

Please send all questions and relevant materials to: info@evolving-strategies.com
I may have extrapolated a little bit in the requirements but I'm pretty sure that's what they're thinking.
11 Things You Don't See on Planes Anymore
Beds, pianos, pubs, and hawt stewardesses.
What kind of decadent society would have these just hanging out in public?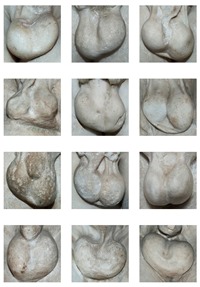 How We Knew It Was You: "DNA Fog"
Soon crime scenes tag you.
Applied DNA Sciences (ADNAS) has developed a new approach to solve crimes using DNA tagging. The difference is that instead of tagging the objects being stolen, they tag the pilferer with DNA. While this has been tried before by applying the DNA to a fleeing criminal with a gun, ADNAS has adopted a more subtle approach.

...DNA Fog is an airborne suspension of artificial DNA molecules with a known but biologically inert sequence. The DNA molecules (Applied DNA's SigNature DNA) are artificially constructed, so that a strand of DNA with 20 base pairs can have over a trillion unique combinations. A security system could use one sequence per location, one sequence for each area within the location, or even use RFID tags to instruct a sophisticated spraying device to spray a unique DNA signature for each item stolen.

Once released, DNA molecules attach onto a malefactor's clothing, shoes, hair, and skin, as well as the objects stolen. This is rather like putting exploding dye packs in bags of money, save that the perpetrator has no idea that he has been marked.

It is surprisingly hard to scrub all the DNA off of one's body, clothing, shoes and tools.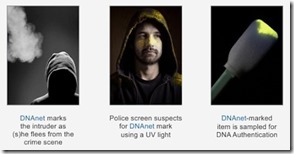 "The designer shoe industry, to some extent, relies on the willful suspension of rational thinking."
Reflections on a shoe sale in New York.
In one room of the sprawling, glittering, intoxicating Shangri-La of shoes that begins at the top of the escalator on the second floor, were the smaller sizes: Manolo Blahnik pumps made of shiny turquoise patent leather ($322, down from $645); piles of citron and mint Lanvin leather ballerina flats ($247, from $495); and surreal pink pumps covered in blue crystals from Giuseppi Zanotti ($1,097, from $2,195). In another room were similarly decadent displays in larger sizes, beckoning from the racks like abandoned puppies.

"You know the way that men lose their minds when they look at cars?" Ms. Charnin Morrison said. "It was the same thing. You had every major brand on sale. Everybody lost their minds. The prices are insane, and yet I could tell you a million reasons why they are justified."

The designer shoe industry, to some extent, relies on the willful suspension of rational thinking, the giving over to a more primal urge (to shop, that is) in order to move merchandise that common sense would suggest is patently, obscenely, even self-destructively overpriced.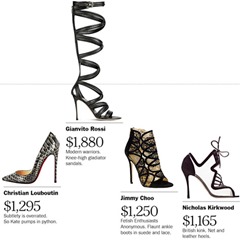 Teh Tweet!
Tonight's post brought to you by IDs: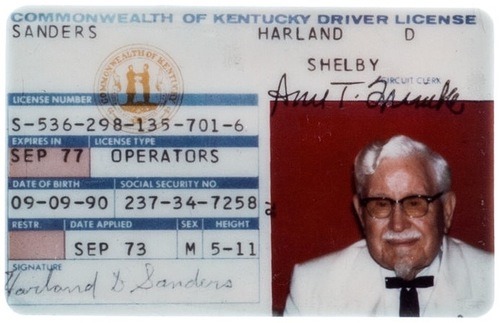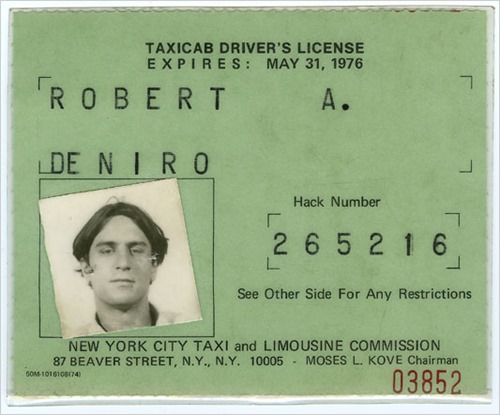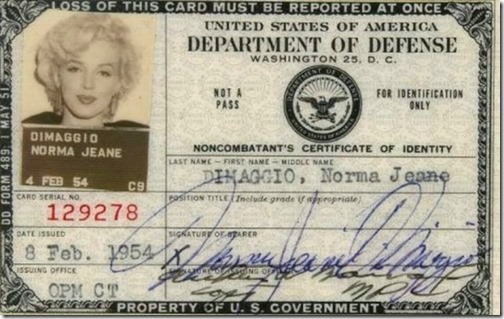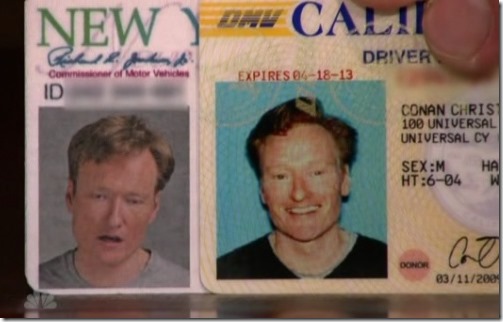 Notice: Posted by permission of AceCorp LLC. Please e-mail overnight open thread tips to maetenloch at gmail. Otherwise send tips to Ace.

posted by Maetenloch at
09:47 PM
|
Access Comments