« Climate Scientist: If Temperatures Continue to Remain Flat for Five More Years, Our Models Will Have Been Disproven
|
Main
|
Top Headline Comments 6-25-13 »
June 24, 2013
Overnight Open Thread (6-24-2013)
Michael Hastings, Obama, and the Swoon
Before he died in a car crash Michael Hastings published a book earlier this year detailing his experiences on the 2012 campaign trail including this description of an off-the-record session with reporters and Obama:
"The behavior of the assembled press corps was telling. Everyone, myself included, swooned. Swooned! Head over heels. One or two might have even lost their minds," Hastings writes, as each reporter had a chance to speak personally with the president. "We were all, on some level, deeply obsessed with Obama, crushing hard, still a little love there. This was nerd heaven, a politico's paradise, the subject himself moving among us - shaking our hands, slapping our shoulders!"
And Neo-neocon points out that this swooning says as much about the limited worldview and relative youth of modern professional reporters as it does about Obama's unique charm.
It's a dangerous phenomenon. I believe that Obama understands it and cultivates it, too. And no, I don't think it's actually hypnosis, although it works in some powerfully suggestive manner. It also takes advantage of the fact that so many journalists today are very young writers (like Hastings) who have done almost nothing else for a living, and so they seem especially susceptible. In the mid-20th century, reporters for major publications used to be uniformly older and to have had more varied prior experience in life and the world-more hard-boiled and hard-nosed, and less susceptible to swooning hero worship, although they were hardly immune to respect and liking.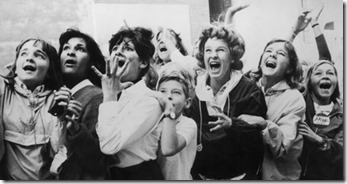 Tennessee Official: Water Complaints = Terrorism
Tar and feathers please.
A Tennessee Department of Environment and Conservation deputy director warned a group of Maury County residents that unfounded complaints about water quality could be considered an "act of terrorism."

"We take water quality very seriously. Very, very seriously," said Sherwin Smith, deputy director of TDEC's Division of Water Resources, according to audio recorded by attendees. "But you need to make sure that when you make water quality complaints you have a basis, because federally, if there's no water quality issues, that can be considered under Homeland Security an act of terrorism."

"Can you say that again, please?" an audience member can be heard asking on the audio.

Smith went on in the recording to repeat the claim almost verbatim.
And apparently Mt Pleasant has had water issues for quite some time:
Joycelene Johns, 68, has lived in Mount Pleasant off and on for about 30 years and has put up with cloudy, odd-tasting water for years.
"I'll drink it," she said, "but I pray before the first sip."

But she said Smith's comments had been harder to stomach than her drinking water.
Guess who's now on the terrorist watch list.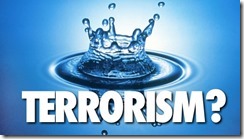 They just keep getting creepier and creepier.
Beginning around 2007, strange messages started emerging from GE and the television networks it owned at the time. First GE, which makes it's money selling, among other things, light bulbs, told us that we all needed to turn ours off, for the good of the planet. The following year, the large conglomerate got deeply into bed with first candidate and then President Obama; NBC and (particularly) MSNBC are essentially a de facto propaganda wing of the administration, to the point where the White House has emailed in "corrections," which were read on the air by the latter network.

At the beginning of the Obama administration, GE CEO Jeff Immelt was appointed to the President's Economic Recovery Advisory Board, presumably helping to see the administration's now annual "Recovery Summer" debacle, leading near monthly "unexpected" bad economic news.
More recently, when the Obama administration decided to punish those who support the Second Amendment (concurrent with, as we're seeing now, the administration's deep antipathy towards the First Amendment), GE was happy to lend a hand. In April of this year, the Wall Street Journal is reporting, "GE Capital Cuts Off Lending to Gun Shops"
So guess who they picked as the new face of their healthcare software - yep this guy: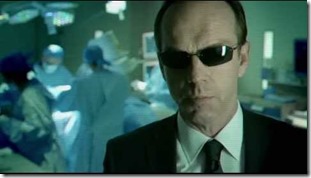 Educating Educators Is a Giant FAIL
So says the National Council on Teacher Quality.
As evidence mounts that teacher quality is one of the biggest determinants of student achievement, critics have complained that teacher-training programs have lax admission standards, scattered curriculum, and fail to give aspiring teachers real-life classroom training. The report echoes the complaints, saying many graduates lack the necessary classroom-management skills and subject knowledge needed. The report contends that it is too easy to get into teacher-preparation programs, with only about a quarter of them restricting admissions to applicants in the top half of their class. The typical grade-point-average to get into undergraduate programs is about 2.5, it said.
Based on the experience of friends who have gone through teacher training programs I'd say they're pretty much worthless. And the NCTQ seems to agree:
The study assigned ratings of up to four stars to 1,200 programs at 608 institutions. Only four were awarded the four-star maximum. Fewer than 10 percent earned three or more stars, 14 percent earned zero stars, and one in seven received less than one star.
Also All Your Teaching Examples Are Belong to Racism
Exhibit A - choose the answer that best matches.
Cup and ____________
a.  Saucer
b.  Table
If you chose a, you just might be part of the racist patriarchy.
Also Constitution Teacher Unclear on the Constitution
She's a teacher goddammit and she knows the constitution...kind of.
New Black Panther Party: The Functional Equivalent of the KKK
Well they are known for their violence, extremist views, and voter intimidation.
The tattoo on his face says, "Kill Whitey" in block letters, and cops say the gun he carried was loaded and unlicensed.

But that didn't stop Maruse Heath - head of the Philadelphia chapter of the New Black Panther Party - from claiming that he's really all about charity and outreach as he was arraigned on a gun-possession charge in Manhattan last night.

"It is my understanding that the New Black Panther Party is the functional equivalent of the KKK," Assistant District Attorney Christopher Ryan countered as Heath, 41, was ordered held in lieu of $75,000 bail for getting busted allegedly with a gun in Harlem Thursday night.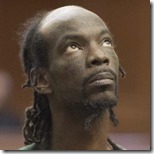 Is actually kind of beautiful. I'm just wondering how she managed to cut through the primers without a big pop.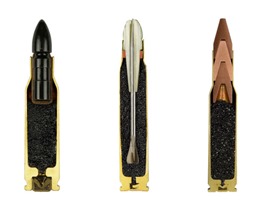 The Next Celebrity Who Will Die Mysteriously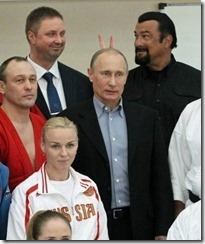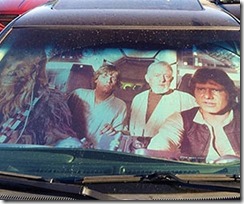 Then let the Kitchen Safe protect you from yourself.
The trick is to not indulge too much, but sometimes sheer willpower just isn't enough. That's why a team of inventors built the Kitchen Safe, a plastic container with a tamper-proof lock rigged to a timer.

It's a simple concept, but one that many people could use. The Kitchen Safe measures 6 x 6 x 6.5 in. (15.2 x 15.2 x 16.5 cm), which is large enough to fit a variety of items. The time-lock can be set for any amount of time between one minute and 10 days, so you can specify exactly when something will be released.

Once an item is locked inside, there is no way of opening the Kitchen Safe until the timer reaches zero. Even if the batteries are drained or taken out, the lock will stay sealed and the countdown will resume once they're replaced. Other than cracking the container open with a hammer, there's almost no chance of cheating.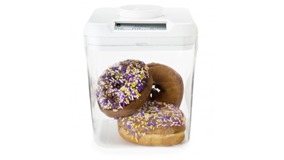 The Yahoo AoSHQ group. Bla bla bla.
And my twitter thang.
Tonight's post brought to you by real Commodore: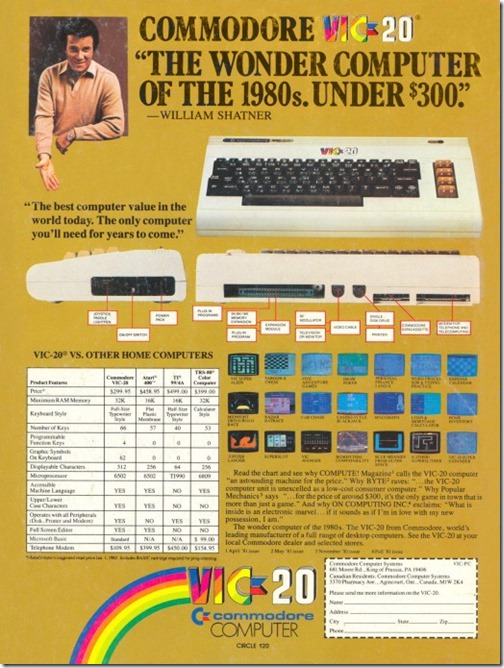 Notice: Posted by permission of AceCorp LLC. Please e-mail overnight open thread tips to maetenloch at gmail. Otherwise send tips to Ace.

posted by Maetenloch at
10:21 PM
|
Access Comments