« What's more disturbing? Pervasive NSA surveillance, or the fact that they're claiming they only took a close look at a grand total of 300 calls last year?
|
Main
|
Interesting article on the livability of NYC [CBD] »
June 16, 2013
Sunday Morning Book Thread 06-16-2013: The Permanent Campaign [OregonMuse]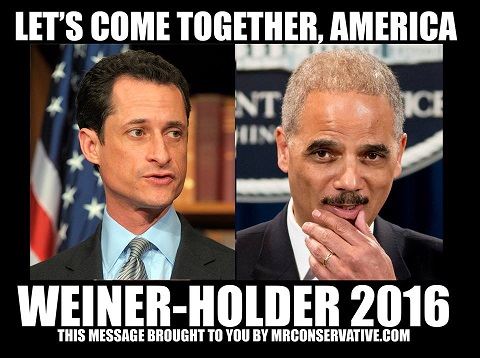 The Obvious Choice

Good morning morons and moronettes and welcome to the the award-winning AoSHQ's Sunday Morning Book Thread.

This Week
I survived yet another company reorganization. Usually one of these reorganizations happens after a period of wailing and caterwauling from management about having to cut expenses, and having to work smarter, not harder, and all that crap, and then is followed by a bunch of worker bees getting laid off, while all the managers get to keep their phoney-baloney jobs (harumph! harumph!). My company is ridiculously top-heavy with managers. This has been obvious for years, but nothing's ever been done about it. But lately, the company has been floundering, so a new CEO was brought on board to straighten things out, and the first thing he said was "Holy crap, this company is ridiculously top-heavy with managers. We're going to have to turn the pyramid right side up." During subsequent company meetings, he made it very clear that a major part of his agenda for getting the company back on course was going to involve cutting loose a crap ton of managers.
And so on Thursday, that's what he did.
Very few worker bees received layoff notices. The CEO kept his word, and, as an added (albeit unintended) bonus to me, included in the managerial layoffs were some bad eggs in my chain of command who many of us in my department felt really needed to be in another line of work. So, overall, it was very positive and things are definitely looking up, thank God.
Now on to teh books...

On Kindle
The Complete Stories of Flannery O'Connor have been released for the Kindle for the not-too-bad price of $7.99 (Vic: "that's too damn high!"). I wish I could say to you all to go out and buy this book, you'll absolutely love it, but I really can't. This author is like strong, hot black coffee, definitely an acquired taste. For those of you who don't know about her, O'Connor was a devout Roman Catholic who lived in the deep south during the middle part of the 20th century. She died early, from lupus, before the age of 40. She believed that she was living in a spiritually deaf and insensate age, so in order to make herself understood, she had to shout. Her writing is filled with jarring, disturbing images and characters wrapped up in a complex matrix of Biblical allusions and references. I really like some of her stories, but others are very difficult to read. A good many years ago, I started reading one of O'Connor's two novels, Wise Blood, got about 3 chapters into it and gave up, it was so bizarre. Maybe I'd like it now that I'm older, though.
So O'Connor is not going to be everyone's cup of tea. She may not be my cup of tea. But I think everyone who reads should be at least passing familiar with her work. For starters, I would recommend two of her short stories, "A Good Man Is Hard To Find", and "The Displaced Person" as being the most understandable.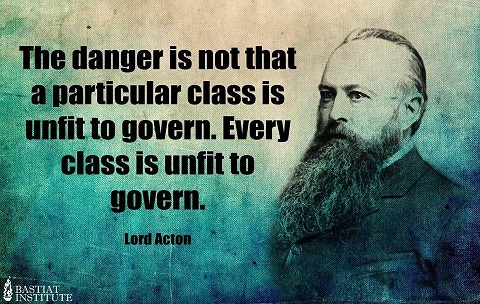 A Book With Moron Appeal
Whatever happened to Allied airmen in World War II who had to parachute out of their planes over occupied Europe? Where did they go? Where did they end up? And did any of them make it home again? That's the subject of the book 168 Jump Into Hell, by Arthur Booker and Stanley Kinnis. I think it's out of print, but there are used copies floating around. I had just assumed the pilots were captured and sent to POW camps, but the story is actually more complex. I'm no military historian, but I found out about this book because it was mentioned by one of my friends on Facebook:
The basic tale related by 168 Jump Into Hell concerns the fate of British and American airmen who bailed out over occupied Europe during the war and were captured. Most of them had been sheltered by the French Underground for a time, but were betrayed by a traitorous Frenchman who was working with the Gestapo...After their betrayal, they were held in Paris by Gestapo and later sent by train into Germany, where they were interred at Buchenwald Concentration Camp. For whatever reason, the U.S. Government denied for many years that any American POWs were ever interred at Buchenwald. Kennis and Booker wrote this book to dispel that myth. The government has now admitted that it is true.
...because he has a personal stake in it:
My father...was one of the 168 airmen about whom this book was written. He is mentioned several times in its pages.
A few years before he passed away, he gave me a copy, in which he had marked places where he had additional and/or different recollections of the events related. He also wrote several pages of commentary adding his memories to those recorded by [the authors]. He gave me a photocopy of those notes. After he died, my brother found the original notes in Dad's home and sent them to me.
They are now stored with my copy of the book.
What a treasure to have. I wonder why our government denied where these men were imprisoned? Why was it necessary to keep such information secret?
Here is a used copy of the book, via Amazon Canada. Unfortunately, there doesn't seem to be many around.

Support the Heteronormative Hegemony!
In ace's thread of a few days ago where he made fun of a couple of, uh, anally constricted social science hacks who let their progressive politics bleed all over their research on children's books like blood from a severed artery, there appeared the following request:
116 I am looking for a gift(s) for my 6 year old niece. Can anyone recommend some children's books confirming colonial, consumerist, heteronormative, patriotic, and patriarchal norms?
Posted by: RioBravo at June 14, 2013 05:01 PM (eEfYn)
Why, yes. Yes, I can.
A few months ago, I recommended the children's book Sir Robert of Cheshire (The Great Jueyjua Hunt) by moron author and occasional commenter 'Secret Squirrel', and believe me, it's everything you could want in political incorrectitude: Strong male role model, head of household, hunting of wild beasts, happy, 2-parent family, subservient brown people, etc. This is a great book, but what's even better is that SS just e-mailed me a couple of days ago to let me know that the sequel has just been released. She was kind enough to send me an advance copy of Trouble in the Bayou (Sir Robert of Cheshire), and I have to say it's just as good as the first book, only more so. Meaning, we again have the strong, brave, faithful husband and father whom his children love, and who, incidentally, is heterosexual. We also have more hunting and killing and eating of animals and the making of their skins into useful items of baggage and apparel. And on the last page, we are set up for the third book, which will take place in Australia. where undoubtedly there will be more rude imposition of heterosexual norms just like the Y-chromosomed main character will be seen despoiling the environment and dorking Mother Nature up the squeakhole.
Yeah, baby!
I'd guess the books are written to be read by 6-8 year olds, but it can be read to children much younger. In fact, I'd say it's never too early to start impressing heteronormative standards and expectations on young children.
Don't give this book to any progressive, they might have a brain aneurysm.
So buy Secret Squirrel's children's books now and piss off some tight-shoes Canadian grad students working on their MPH degree (Master of Progressive Hackery). Do it today. Caution: Canadian morons might be hauled before provincial "Human Rights" commissions and ordered to justify their deviation from progressive groupthink, like what happened to Ezra Levant. Also, Mark Steyn.

___________
So that's all for this week. As always, book thread tips, suggestions, rumors, and insults may be sent to OregonMuse, Proprietor, AoSHQ Book Thread, at aoshqbookthread, followed by the 'at' sign, and then gmail.com.
So what have you all been reading this week? Hopefully something good, because, as we all know, life is too short to read lousy books.

posted by Open Blogger at
11:05 AM
|
Access Comments