« Clapper Lied to Congress Despite Being Given the Question in Advance, and Despite Being Given the Opportunity to Revise His Remarks Thereafter
|
Main
|
Top Headline Comments 6-12-13 »
June 11, 2013
Overnight Open Thread (6-11-2013)
[This is a repeat from a couple of years ago but a moronette reminded me of it last night and I thought it'd be worth revisiting. Sadly enough sewage has gone under the bridge since then to make it less of the parlor game it was.]
The Anchoress had a recent post based on a Harper's piece from August of 1941, written by Dorothy Thompson, "Who Goes Nazi?" It's a parlor game where you look at the people around you and decide who would join the Nazis in a crunch. Of course when Thompson wrote this, it wasn't merely a game - she had seen it played out several times in real life. And in today's version it doesn't have to be actual Nazis - it could be any ideological cause that's willing to use violence to gain power.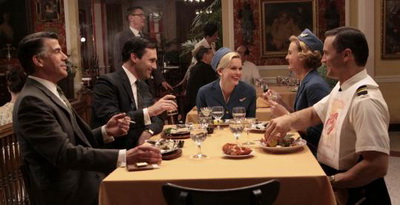 It is an interesting and somewhat macabre parlor game to play at a large gathering of one's acquaintances: to speculate who in a showdown would go Nazi. By now, I think I know. I have gone through the experience many times-in Germany, in Austria, and in France. I have come to know the types: the born Nazis, the Nazis whom democracy itself has created, the certain-to-be fellow-travelers. And I also know those who never, under any conceivable circumstances, would become Nazis.
And then she begins to go person by person at an imaginary cocktail party and analyze whether they'd go Nazi or not and why:
The gentleman standing beside the fireplace with an almost untouched glass of whiskey beside him on the mantelpiece is Mr. A, a descendant of one of the great American families. There has never been an American Blue Book without several persons of his surname in it. He is poor and earns his living as an editor. He has had a classical education, has a sound and cultivated taste in literature, painting, and music; has not a touch of snobbery in him; is full of humor, courtesy, and wit. He was a lieutenant in the World War, is a Republican in politics, but voted twice for Roosevelt, last time for Willkie. He is modest, not particularly brilliant, a staunch friend, and a man who greatly enjoys the company of pretty and witty women. His wife, whom he adored, is dead, and he will never remarry.

He has never attracted any attention because of outstanding bravery. But I will put my hand in the fire that nothing on earth could ever make him a Nazi. He would greatly dislike fighting them, but they could never convert him.. Why not?

Beside him stands Mr. B, a man of his own class, graduate of the same preparatory school and university, rich, a sportsman, owner of a famous racing stable, vice-president of a bank, married to a well-known society belle. He is a good fellow and extremely popular. But if America were going Nazi he would certainly join up, and early. Why?. Why the one and not the other?
It's a long but worthwhile article and just more proof that the people's basic nature hasn't really changed much at all over time. Read til the end to find out her conclusions on the type of person who would and wouldn't go Nazi.

If I were to play the game today, I'd be willing to wager that a good many of the current political class in Washington would go Nazi (some actively and some passively) and sadly that includes some GOP-types. And no doubt Spencer Ackerman and many on Journolist would jump on the bandwagon - although based on some the emails it seems they're not even waiting for actual Nazis to show up before they start bashing in skulls, rhetorically speaking of course.
I would also be willing to bet that anyone with real religious faith would have a much easier time ignoring the siren call of the Nazi cause.
Snowden and Suspicious Timelines
How disillusioned could he have become in a week?
That means that if you count backwards, he had to have started work for Booz no earlier than February 20 and probably significantly later. So, if he was already speaking to Greenwald in February, does this mean he took the Booz job with the purpose of gaining access to the documents and leaking them?
And if I were 29, making $200,000 and living in Hawaii with a stripper pole-dancing girlfriend, well you can pretty much stop right there because there wouldn't be a second act to the screenplay.
The Obama Administration Goes For The Record
We're gonna need a bigger boat of independent counsels.
That's five independent prosecutors and investigations of this Administration that the most corrupt President in American history is dodging, and we haven't included yet the various gun-walking plots including Fast and Furious (there were as many as ten), and the Benghazi cover-up, which brings us to a total of seven independent prosecutors that should be appointed to reveal the criminality and corruption of this Administration.
The Tabooing of Guns Part XI: Student Suspended For Talking About Guns
A 5-year-old girl chats up classmates while waiting for the bus after school. The topic: Playing with a Hello Kitty "bubble gun" that, with the flick of a finger, blows bubbles everywhere.
"I'll shoot you, you shoot me, and we'll all play together," the kindergartner says.
The next day, that remark - which was made innocently, according to the lawyer for the girl's family, who related the story - landed the young central Pennsylvanian child in the principal's office.
Soon after, she was sent home after being issued a 10-day suspension for a "terroristic threat," as indicated on the suspension form signed by Mount Carmel Area Elementary School Principal Susan Nestico.
Meanwhile a school is sponsoring toy gun buybacks:
"If we want older kids to not think guns are cool, we need to start early." But wait, there's more: After the kids surrender their toy guns, they'll be fingerprinted and photographed. This is what happens when your schools are controlled by fanatical cultists.
Cosplay, Gender Theory, and Nerds Oh My!
Well when you dress up in a 'sexy jewel tone tunic' at a science fiction convention to get attention, don't be too surprised if you get more nerd attention (and from the wrong nerds) than you care for. This is what lawyers refer to as a 'foreseeable risk'.
"Honey, your skirt is a little short."

To be fair, it was a little short. It was short intentionally. I was dressed in a science officer costume from Star Trek: The Original Series. Not the sleek little work-appropriate but still sexy jewel tone tunics from the new movie, but the flared, strangely-constructed, unapologetically teal and chartreuse polyester cheerleader dresses that fit perfectly with the (now) retrofuturistic vibe of the original show. It's a screen accurate dress. And by "screen accurate" I mean "short". And at the beginning of the day, I just assumed the lady who commented was pointing out that I needed to tug down the dress a bit. That was the first comment. After the next 30 or so, I had had enough.

I was at Balticon, a great science fiction convention that leans more to the literary side than the ones that are normally in my wheelhouse.

...The people attending, on the other hand, were Not Comfortable With The Way I Chose to Present. I felt like they really, really wanted me to go back to my room and change into a long, historically accurate, shapeless Medieval dress. Or jeans and a geek t-shirt. Either would be acceptable: not too aggressively feminine, but not dressed nicely enough to make them nervous they were being invaded by mundanes. . . .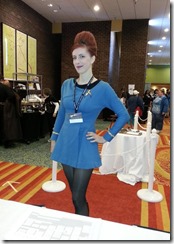 'If They Can't Fuck, They Can't Fight'
More and more American military personnel are wondering why all the fun things in life are, especially for them, illegal, immoral, or fattening? Since the 1990s politicians have been determined to impose virtuous and politically correct habits on all the troops. First it was a ban on sex with foreigners and each other (women are now 15 percent of military personnel). Then diets were scrutinized to keep everyone lean, mean, and unhappy. Smoking was increasingly discouraged (or made illegal in most places on bases). Now there's a crackdown on alcohol and most forms of flirting (which can be rather more blunt in the military).

As the number of rules has increased the tolerance for any violations has shrunk. The military is losing a lot more people for what was once normal behavior.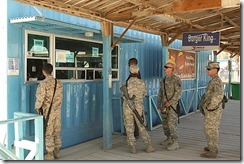 15 Famous People Who Used to Teach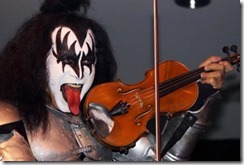 The Star Wars logo has become iconic since it first appeared and this is story of how it came to be.
"I'd been reading a book the night before the meeting with George Lucas," she says, "a book about German type design and the historical origins of some of the popular typefaces used today-how they developed into what we see and use in the present." After Lucas described the kind of visual element he was seeking, "I returned to the office and used what I reckoned to be the most 'fascist' typeface I could think of: Helvetica Black."

Inspired by the typeface, Rice developed a hand-drawn logo that translated well to the poster campaign, and ultimately to the movie itself. "I did have the screen in mind when I drew the logo originally," explains Rice, who "stacked and squared" the words to better fit the brochure cover. It was an aesthetic choice that has lasted nearly three decades.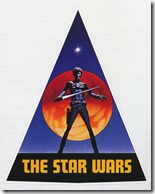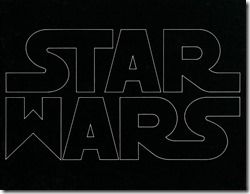 Teh Tweet!
Tonight's post brought to you by snooping: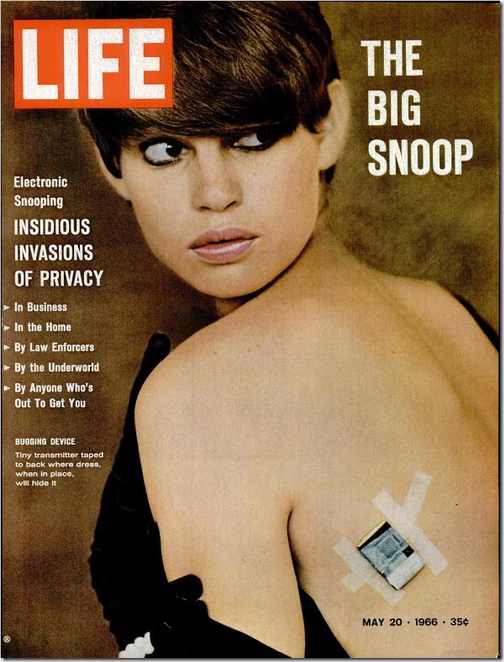 Notice: Posted by permission of AceCorp LLC. Please e-mail overnight open thread tips to maetenloch at gmail. Otherwise send tips to Ace.

posted by Maetenloch at
09:51 PM
|
Access Comments