« This Is Just Too Damn Perfect
|
Main
|
NYT Declares That Obama Has Lost "All Credibility" on Transparency;
Have They Overreached? »
June 06, 2013
Just Three Months Ago, Director National Intelligence James Clapper Told Congress That the NSA Does Not Collect Data on Millions of Americans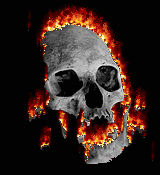 This exchange happened on March 12. Watch the exchange. Clapper flat-out states that what we know now is going on was not going on.
Now here's his spin: He now "clarifies" that he only meant to say that the NSA doesn't collect emails, even though he did not limit his remarks to emails and spoke broadly of "data."
Director of National Intelligence James Clapper said Thursday that he stood by what he told Sen. Ron Wyden, D-Ore., in March when he said that the National Security Agency does not "wittingly" collect data on millions of Americans.

"What I said was, the NSA does not voyeuristically pore through U.S. citizens' e-mails. I stand by that," Clapper told National Journal in a telephone interview.

On March 12, at a hearing of the Senate Intelligence Committee, Wyden asked Clapper: "Does the NSA collect any type of data at all on millions or hundreds of millions of Americans?" Clapper responded: "No, sir." When Wyden followed up by asking, "It does not?" Clapper said: "Not wittingly. There are cases where they could, inadvertently perhaps, collect—but not wittingly." Clapper did not specify at the time that he was referring to e-mail.
Via @kristinaribali