« Two Tornadoes Hit Suburbs of Oklahoma City
|
Main
|
Saturday Morning Open Thread »
May 31, 2013
Overnight Open Thread 5/31/13 (tmi3rd)
Howdy, Morons and Moronettes. tmi3rd here, and I'll be filling in tonight for CDR M and Maetenloch, who had other pressing engagements. Apparently, smoking and curing hobo meat takes time and care, and that tranny hooker porn ain't gonna watch itself.

For those who miss the regulars, they should be back at their regularly scheduled time... as long as the dead hoboes didn't have hepatitis, worms, or something equally appetizing.

Update as we head to publishing time: prayers for everyone in central Oklahoma. It's just been one thing after another for these folks. The situation is still active as of 9 PM Central, so I'll offer no updates- they won't be timely.

Please, if you're in the affected area, stay tuned to your local emergency management broadcasting, and stay safe.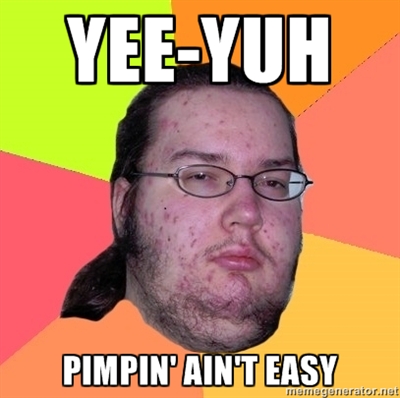 Pimping Friends Of The Moron Nation

One of the things that's come up lately in discussions about the conservative blogosphere is that we've kind of gotten away from promoting each other. Nothing drives up traffic like the classic Instalanche or Acealanche, and so I figured I'd help out a bit.

In the land of radio, I've struck up a bit of a conversation with Jonathan Weir, who is the morning host of the "Yet-To-Be-Named Jonathan Weir Show" on KMBZ, the big AM talker in Kansas City. Well, it turns out that Jonathan is a lurker over here in Moronville, and routinely gives us shout-outs on the air. In addition, he's just a really great guy, a fun talk show host, and refreshingly not given to drama for drama's sake. Follow him on Twitter if you would, and if you're available from 9-11 Central, check out his show. We're working on getting the station to give him some podcasts, but all things in good time.

On the print media side, it's not like Jim Geraghty's Morning Jolt is some big secret, but he tends to link to us a lot, and tosses us a lot of love (be it for Ace, Drew, Gabe, ArthurK, et al), and his daily, along with Jonah Goldberg's G-File, are required reading in the tmi3rd household.
And here in BlogLand, allow me to introduce you to the blog of longtime Moron Blackiswhite, Imperial Consigliere. It's titled The Sure Things Of Life, and here's his Twitter feed. Blackiswhite has been with us for a very long time, and I've had to get to know him a little better through the power of social media. His legal commentary is without peer, and he's just once again a great guy.

Got This Next One From XbradTC...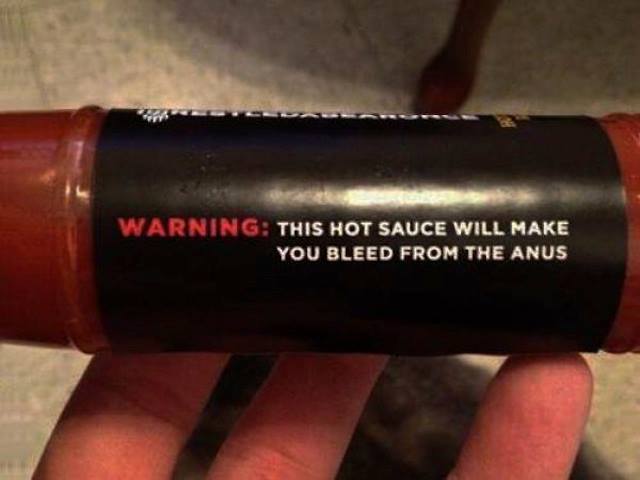 Sounds like fun. Anyone try this stuff yet?

Speaking of heat, here's something to get you in the mood for summer as the pools start opening up...

MMA Fighter Sues Sex Shop, Claims Pleasure Gel Permanently Ruined Penis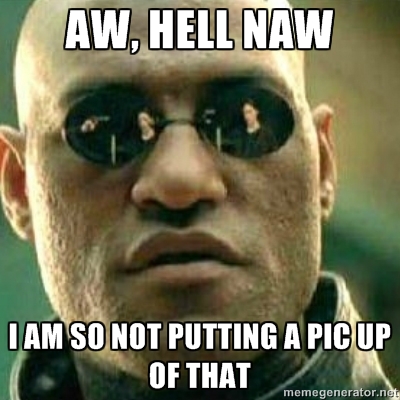 Via Moronette Teresa in Fort Worth, I don't think this guy actually has a case. He'd used the gel before, so he's not allergic. Read the piece and see what you think...

And finally, from longtime Moron MrFixit...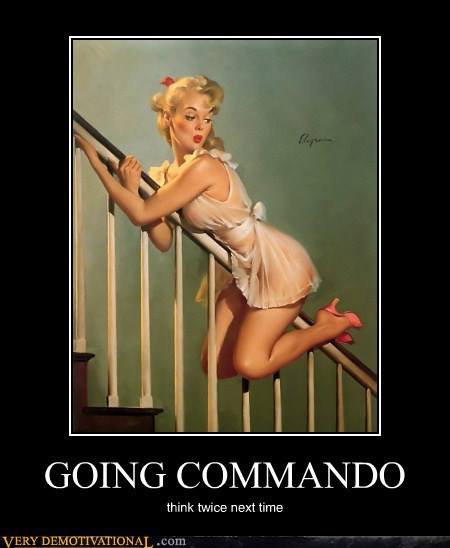 Just because I care.

You crazy kids have fun! Thanks for reading!

-tmi3rd

posted by Open Blogger at
10:04 PM
|
Access Comments