ę Jonathan Alter: Then and Now
|
Main
|
Top Headline Comments 5-29-13 Ľ
May 28, 2013
Overnight Open Thread (5-28-2013)
A Worthwhile Public Health Initiative
Some people will tell you that if there were but a single loaf of bread in all India it would be divided equally between the Plowdens, the Trevors, the Beadons, and the Rivett-Carnacs. That is only one way of saying that certain families serve India generation after generation, as dolphins follow in line across the open sea.

Let us take a small and obscure case. There has been at least one representative of the Devonshire Chinns in or near Central India since the days of Lieutenant-Fireworker Humphrey Chinn, of the Bombay European Regiment, who assisted at the capture of Seringapatam in 1799. Alfred Ellis Chinn, Humphrey's younger brother, commanded a regiment of Bombay grenadiers from 1804 to 1813, when he saw some mixed fighting; and in 1834 John Chinn of the same family - we will call him John Chinn the First - came to light as a level-headed administrator in time of trouble at a place called Mundesur. He died young, but left his mark on the new country, and the Honourable the Board of Directors of the Honourable the East India Company embodied his virtues in a stately resolution, and paid for the expenses of his tomb among the Satpura hills.

He was succeeded by his son, Lionel Chinn, who left the little old Devonshire home just in time to be severely wounded in the Mutiny. He spent his working life within a hundred and fifty miles of John Chinn's grave, and rose to the command of a regiment of small, wild hill-men, most of whom had known his father. His son John was born in the small thostaed-roofed, mud-walled cantonment, which is even to-day eighty miles from the nearest railway, in the heart of a scrubby, tigerish country. Colonel Lionel Chinn served thirty years and retired. In the Canal his steamer passed the outward-bound troop-ship, carrying his son eastward to the family duty.

The Chinns are luckier than most folk, because they know exactly what they must do. A clever Chinn passes for the Bombay Civil Service, and gets away to Central India, where everybody is glad to see him. A dull Chinn enters the Police Department or the Woods and Forest, and sooner or later he, too, appears in Central India, and that is what gave rise to the saying, "Central India is inhabited by Bhils, Mairs, and Chinns, all very much alike." The breed is small-boned, dark, and silent, and the stupidest of them are good shots. John Chinn the Second was rather clever, but as the eldest son he entered the army, according to Chinn tradition. His duty was to abide in his father's regiment for the term of his natural life, though the corps was one which most men would have paid heavily to avoid. They were irregulars, small, dark, and blackish, clothed in rifle-green with black-leather trimmings; and friends called them the "Wuddars," which means a race of low-caste people who dig up rats to eat. But the Wuddars did not resent it. They were the only Wuddars, and their points of pride were these:

Firstly, they had fewer English officers than any native regiment. Secondly, their subalterns were not mounted on parade, as is the general rule, but walked at the head of their men. A man who can hold his own with the Wuddars at their quickstep must be sound in wind and limb. Thirdly, they were the most pukka shikarries (out-and-out hunters) in all India. Fourthly-up to one-hundredthly - they were the Wuddars - Chinn's Irregular Bhil Levies of the old days, but now, henceforward and for ever, the Wuddars.

No Englishman entered their mess except for love or through family usage. The officers talked to their soldiers in a tongue not two hundred white folk in India understood; and the men were their children, all drawn from the Bhils, who are, perhaps, the strangest of the many strange races in India. They were, and at heart are, wild men, furtive, shy, full of untold superstitions. The races whom we call natives of the country found the Bhil in possession of the land when they first broke into that part of the world thousands of years ago. The books call them Pre-Aryan, Aboriginal, Dravidian, and so forth; and, in other words, that is what the Bhils call themselves. When a Rajput chief whose bards can sing his pedigree backwards for twelve hundred years is set on the throne, his investiture is not complete till he has been marked on the forehead with blood from the veins of a Bhil. The Rajputs say the ceremony has no meaning, but the Bhil knows that it is the last, last shadow of his old rights as the long-ago owner of the soil.
Read the rest here.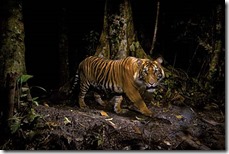 So What's the Mistress of Disaster Up To These Days?
She may be back to her law practice and lobbying (for now) but she's also busy defending Eric Holder's DOJ.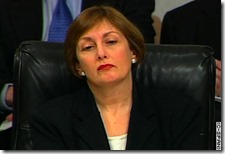 Democrats Choose European Union Over Great Britain
The Obama administration has warned British officials that if the UK leaves Europe it will exclude itself from a US-EU trade and investment partnership potentially worth hundreds of billions of pounds a year, and that it was very unlikely that Washington would make a separate deal with Britain.

The warning comes in the wake of David Cameron's visit to Washington, which was primarily intended as a joint promotion of the Transatlantic Trade and Investment Partnership (TTIP) with Barack Obama, which the prime minister said could bring £10bn a year to the UK alone, but which was overshadowed by a cabinet rebellion back in London.
Choosing between Europe and the UK ought to be a no brainer for multiple reasons - but not for Obama as Moe Lane points out:
Anyway. Barack Obama just doesn't like the United Kingdom, huh? - Because I've never seen a President so visibly offended at the idea that they have to play nice with the Brits.  Heck, I've never seen a President that needed to be told that they have to play nice with a crucial ally; most of 'em had the mother-wit to figure it out on their own.  And, by the way?  If the Democrats don't like being lumped in like this with the President, they have an excellent opportunity here to correct matters.
National Enquirer: Hillary's Memoir To Include Bi-sexuality, Brain Cancer and Monica's Baby
Clearing the deck for 2016 apparently.
"Bill and Hillary are the consummate politi­cians, and they realize the LGBT community is a huge voting bloc," said a family insider.

"They want lesbians, gays, bisexuals and transgender people behind Hillary in the 2016 campaign. So Hillary's going to come clean for the votes. She'll admit that she's bisexual and has had lesbian relationships."

Hillary dropped a major hint about her coming out in March when she announced her support of gay marriage in a six-minute video.

...According to a source, Hillary will also confirm The ENQUIRER's report in 2000 that a veterinarian who treated the family cat Socks at the White House stumbled upon her locked in a steamy embrace with a woman.

Another lie that Hillary will fess up to is her denial that she battled a serious brain crisis before being hos­pitalized with a blood clot in her head.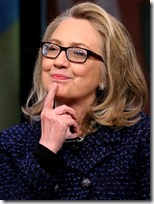 How the Future Actually Comes: Solylent Green to be Crowd-sourced on Kickstarter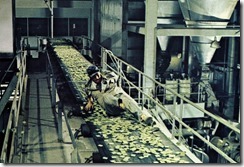 10 Brands That Will Disappear in 2014

2013 isn't even half over but he's the leading contender so far.
An Olympic love-rat dumped his loyal wife who had given up her chance of competing in last year's games to look after their children, and has started dating her replacement on the British team.

After winning a silver medal in the Windsurfing at last year's Olympics, Nick Dempsey, thanked his 'amazing wife' Sarah Ayton who had 'sacrificed a medal' so he could win his.

But four months later it emerged that Dempsey, 32, had left the family's £425,000 detached home in Weymouth, Dorset.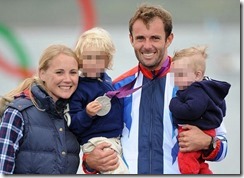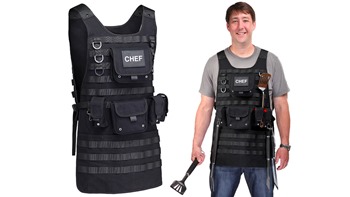 Teh Tweet!
Tonight's post brought to you by Fat Man and Little Boy: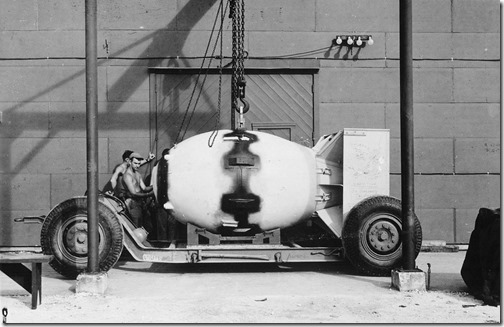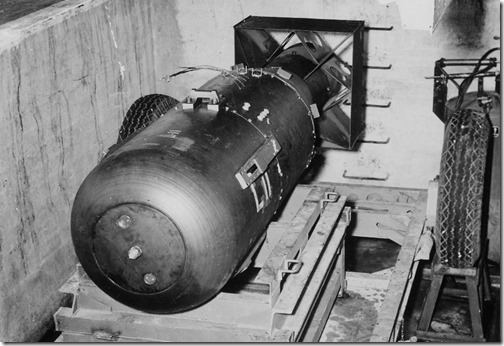 Notice: Posted by permission of AceCorp LLC. Please e-mail overnight open thread tips to maetenloch at gmail. Otherwise send tips to Ace.

posted by Maetenloch at
10:20 PM
|
Access Comments