« I Drive Your Truck
|
Main
|
"French soldier stabbed while on patrol near Paris" »
May 25, 2013
The Coldest War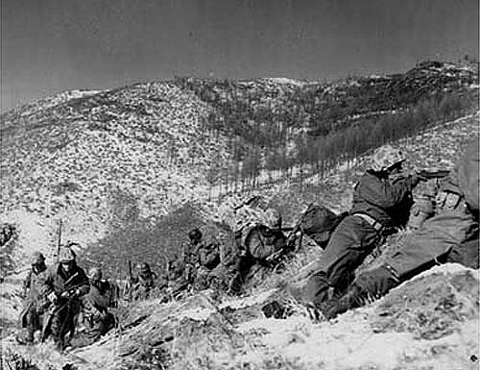 An armistice ended full out bloody combat in the struggle between communism and democracy. A war that was called a "UN police action", some of us (ok older us) learned about as we watched M*A*S*H.
American soldiers and Marines died in the coldest winters ever. I'd recommend Halberstan's The Coldest Winter. If you can get past his stupid political jabs in the middle, it's a very good account of combat on the ground.
So many miscalculations, so many men who suffered because of those miscalculations. Warfare changed forever then, for both sides in the cold.
It's called "the Forgotten War". I pray we never forget that one hundred and thirty thousand American men diedwere wounded or killed in this forgotten war. Today, and Monday, remember those veterans from this "forgotten war".
60 years later we have an "armistice". A temporary peace. As long as we remember it is never forgotten.
My bad.. 33,000 killed, 92,000 wounded. Thanks pep.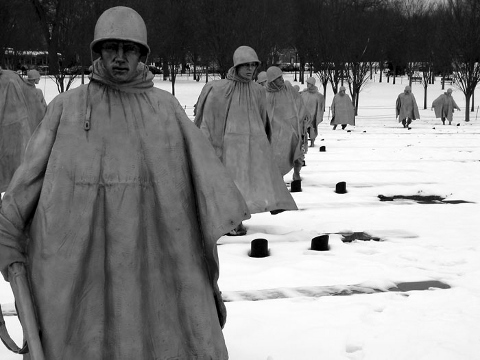 "Half mile away is the enemy -- doing the same damn thing," he said. "And nobody's shooting at anybody because it's too damn cold."

posted by Dave In Texas at
04:34 PM
|
Access Comments