« Gun Thread (5-26-2013)
|
Main
|
Xbox One Reveal (Gaming thread) »
May 26, 2013
Sunday Morning Book Thread 05-26-2013: In Memoriam [OregonMuse]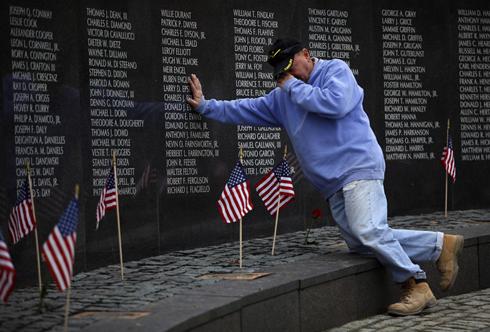 Good morning morons and moronettes and welcome to the the award-winning AoSHQ's Sunday Morning Book Thread.

War Stories
Even if this here AosHQ weren't such a smart military blog, I know we've got a crap ton of morons on here who are military history buffs and others who have a keen interest in military topics. So, in keeping with this being Memorial Day weekend, I happened to came across some books that might interest you guys, seriously.
The first book is Savage Continent: Europe in the Aftermath of World War II by Keith Lowe (available on Kindle, too). This came out in the aftermath of the Iraq War, that is, wars don't end when wars end.
Get a load of Lowe's description of post-WWII Europe:
Crime rates were soaring, economies collapsing, and the European population was hovering on the brink of starvation...still racked by violence, where large sections of the population had yet to accept that the war was over. Individuals, communities and sometimes whole nations sought vengeance for the wrongs that had been done to them during the war. Germans and collaborators everywhere were rounded up, tormented and summarily executed. Concentration camps were reopened and filled with new victims who were tortured and starved. Violent anti-Semitism was reborn, sparking murders and new pogroms across Europe. Massacres were an integral part of the chaos and in some places – particularly Greece, Yugoslavia and Poland, as well as parts of Italy and France – they led to brutal civil wars. In some of the greatest acts of ethnic cleansing the world has ever seen, tens of millions were expelled from their ancestral homelands, often with the implicit blessing of the Allied authorities
I remember the left getting all pissy because Iraq didn't become a magical, happy land of unicorns and rainbows immediately when hostilities officially ceased. Obviously, some historical perspective is in order, which the left sorely lacks.
___________

You probably won't enjoy A Long Way Gone: Memoirs of a Boy Soldier but that doesn't mean you shouldn't read it. The author, Ishmael Beah, was a child soldier in war-ravaged Sierra Leone during the 1990s:
Beah, now twenty-five years old, tells a riveting story: how at the age of twelve, he fled attacking rebels and wandered a land rendered unrecognizable by violence. By thirteen, he'd been picked up by the government army, and Beah, at heart a gentle boy, found that he was capable of truly terrible acts.
Yes, this is wars are fought in the Third World nowadays: by children, hopped-up on drugs and wielding AK-47s.
___________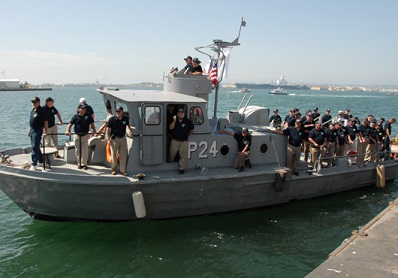 Many Vietnam War veterans have long resented John Kerry's 1971 false testimony that U.S. troops were routinely committing war crimes. They also didn't appreciate the Massachusetts senator painting himself as, if not a war hero, then certainly as a patriotic veteran, during his 2004 run for president. This led to the publication of Unfit For Command: Swift Boat Veterans Speak Out Against John Kerry by John O'Neill and Jerome Corsi and ignited a huge controversy as the Democratic mainstream media machine went into overdrive attempting to salvage the reputation of their preferred candidate and to discredit both his opponent and his supporters. The result was a major defeat for both the MSM and their candidate, who lost to George W. Bush.
How this all came about is detailed in To Set The Record Straight: How Swift Boat Veterans, POWs and the New Media Defeated John Kerry by Scott Swett and Tim Ziegler. Here is one of the Amazon reviews:
I read Unfit For Command and followed the story in 2004. I also followed the Bush TANG story, which is discussed in this book as an example of the attempt by the MSM to defend Kerry by attacking Bush's war record. I notice a couple of the one-star reviews and comments here try the same approach. I supported McCain in 2000 and was aware that Bush was not running on his war record. I also saw a thorough examination of the Bush TANG story on a left-wing web site in the spring of 2004 that concluded there was no "there" there. If 60 Minutes has used blogger Kevin Drum as a researcher instead of ideologue Mary Mapes, they would have saved some embarrassment. That story is in this book. This book also details the slavish support of Kerry on the part of the TV networks and the major daily newspapers. That behavior, I think, contributed to the decline in ratings and subscriptions that threaten to make them relics of the past. It also includes an excellent description of the rise of the alternative media, which swamped the defenders of Kerry and even coined the term "a guy sitting in his pajamas" to describe bloggers. The history of the rise of bloggers is an integral part of the story. I highly recommend it for that and several other reasons. Other reviews have adequately covered the factual basis of the story and the credentials of the Swiftboat vets. The book is more than that. It is history and anyone interested in the role of blogging in politics should read it for that story.
I read the first chapter last night, and was very pleasantly surprised. A book like this might very well have been some hyper-partisan polemic that can be easily written off by hostile critics, but it was a very well-researched, extensively footnoted examination of the various anti-war organizations of the 60s-70s, the communist sources of their funding and training, and John Kerry's involvement with them. This represents the kind of biographical research that should have been done years ago if we only a functioning free press in this country, rather tan a compliant, supine media dedicated only to furthering the interests of the Democratic Party. As such, the MSM are the big losers in this book, and now that I think about it, the 2004 election was probably their last major defeat.
This book has got politics, history, blogging, Rathergate, Kerry's duplicitous pandering, and MSM ideologues repeatedly shooting themselves in the foot. And all for 99 only cents. You can't beat that.

Another Moron Author Heard From
This week, I got an e-mail from a lurker who occasionally comments as 'arcadehero'. He says:
As my screen name implies, my area of interest is arcades and arcade gaming. I own and operate an arcade in West Valley City, UT called The Game Grid Arcade since 2008 and I also have been blogging about them in general since 2007 on Arcadeheroes.com, which I took ownership of in 2010. I recently completed and released my first book called The Arcade Experience: A Look At Modern Arcades and Why They Still Matter. I spend time on arcade history to show how arcades of today reached the point they are at now while chronicling various locations that are open today, arcade game releases over the past five years, the social aspect of arcades and the technological advances brought by the industry over the years. Available only through Amazon currently as Kindle download or through the CreateSpace print publishing.
Print Copy (full color)
Kindle Edition

___________
So that's all for this week. As always, book thread tips, suggestions, rumors, and insults may be sent to OregonMuse, Proprietor, AoSHQ Book Thread, at aoshqbookthread@gmail.com.
So what have you all been reading this week? Hopefully something good, because, as we all know, life is too short to read lousy books.


posted by Open Blogger at
11:09 AM
|
Access Comments