« Thousands of Criminals Commit Anti-American Speech Acts, Defiling Exalted Temples of Government
|
Main
|
Economic activity 2X under Obama [Purp] »
May 21, 2013
Overnight Open Thread (5-21-2012)
Oh and here are some breaking updates:
Tonight the WayBack machine is taking us back to the 1970's - the evening of November 10, 1975 to be exact. And you'll get to (re)experience almost a half hour of solid 70's commercial goodness.
Now step inside and away we go....
WRM may be a conservative-ish Democrat but even he can see the failure in socialism:
Funny, all these years the Castro brothers blamed Cuba's grinding poverty and economic failure on two big problems: the US embargo and a lack of energy reserves. Now here comes Venezuela, no embargo and some of the largest oil reserves in the world, and Castro policies are producing Castro results. It's almost as if socialism tends to produce oppression and poverty in any country it controls- along with bureaucratic thuggishness, cronyism, and corruption.

Meanwhile, the WaPo story reports that, according to central bank data, one out of every five basic products isn't available. The government is responding to this by attacking the media for causing a toilet paper shortage. But don't worry, the shortage should go away soon; the last independent TV station in the country has recently been taken over by a group friendlier to the powers that be.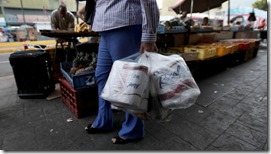 15 Crazy Ideas That Are Borderline Genius
Hell I'd say 9 of these are just plain genius.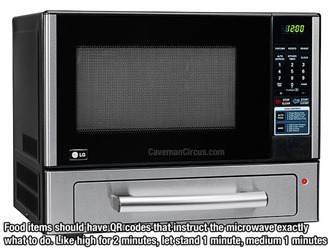 The Benefit of Less Popular Rounds
Not crazy-popular but popular enough to be in every gun store.
One lesson I think we've all learned in the Great Ammo Rush is that "common calibers" are both a blessing and a curse. Before the rush, common calibers such as .22LR, 9mm, 40 S&W, 45 ACP, .223 Remington, 7.62×39, and .308 Winchester could be found just about anywhere, and in generous quantities.

Once the rush started, however, everyone began stockpiling these common calibers, buying as much as they could afford. The shelves got bare, fast, and prices skyrocketed when scarce ammo could be found.

But the shelves never were completely bare, were they? I'm sure it depends upon your region, but I noticed locally that there was always .243 Winchester on the shelves in various loadings, along with .270 Winchester, .30-06, 7mm Winchester Magnum, and 300 Winchester Magnum. All of these are viable mid-to-long range rifles, and I don't need to tell any of you about the history of the .30-06 and .300 Winchester Magnum as military sniping cartridges. I also never saw local shops run out of 12 gauge buckshot and slugs, except on rare occasions.

...The key takeaway from this experience is the realization that "common" cartridges are great 90% of the time, but that having a backup plan and firearm chambered in backup calibers for ammunition that seems to be more readily available in your location is a wise precaution to make.
Melancholy Milestone for the MiG
Last month the Indian Air Force celebrated the 50th anniversary of receiving its first MiG-21 jet fighter. The celebration was upbeat, masking the fact that India is rapidly getting rid of its MiG-21s and not just because they are old. On the bright side, obtaining manufacturing rights to the MiG-21 enabled India to build a domestic aircraft manufacturing industry that now produces military and commercial aircraft. The same thing happened in China, which began manufacturing the MiG-21 at about the same time. That's the good news.

The bad news is that India has lost so many MiG-21 fighters to accidents that it is trying to retire this type of aircraft as quickly as possible. Over the last half century, India has bought 976 MiG-21s and over half are gone, mostly because of accidents. While India was something of an extreme case in this area (other users don't fly their MiG-21s as much), it's been typical of MiG aircraft. All this is part of the decline of the once feared, and admired, MiG reputation.
These days all the cool commie kids are going with the Sukhoi.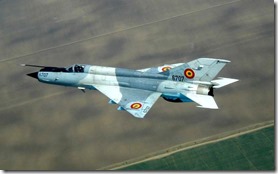 Electronics-Loving 'Crazy Ants' Invading Southern US
"According to researchers at The University of Texas at Austin, invasive 'crazy ants' are slowly displacing fire ants in the southeastern United States. These 'Tawny Crazy Ants' have a peculiar predilection toward electronics as well. 'They nest in electronics and create short circuits, as they create a contact bridge between two points when they get electrocuted they release an alarm pheromone,' says UT research assistant Edward LeBrun. 'The other ants are attracted to the chemicals that other ants give off,' he adds. At this point, more ants arrive and create a larger nest."

The L.A. Times also has a report, which says "Thus far, the crazy ants are not falling for the traditional poisons used to eliminate fire ant mounds. And when local mounds are destroyed manually, they are quickly regenerated. 'They don't sting like fire ants do, but aside from that they are much bigger pests,' LeBrun said. 'There are videos on YouTube of people sweeping out dustpans full of these ants from their bathroom. You have to call pest control operators every three or four months just to keep the infestation under control. It's very expensive.
Next on their list: man caves, Radio Shack, and Oklahoma.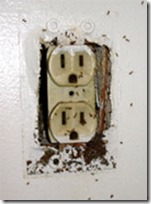 So there are now 'Muslim Patrols' in London where Muslim immigrants intimidate ordinary British for what they see as violations of Sharia. But quote the Bible against homosexuality in public and you'll be arrested.
When The HOA Says You Can't Fly an American Flag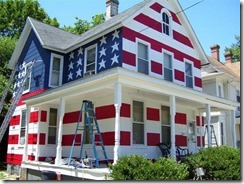 LA Banks Refusing Accounts, Loans to Porn Stars on 'Moral Issues'
I guess they really are trying to drive the industry out of state. You know because the CA economy is booming just a little too much.
Adult film actress Chanel Preston has starred in close to 150 porn flicks and is well compensated for her time, but now it appears she is having trouble keeping a bank account.

Preston recently opened a business account with City National Bank in Los Angeles, the so-called 'bank to the stars', but when she went to deposit checks into the account days later, she was told it had been shut down, due to 'compliance issues'.

Upon asking the manager who originally helped to open the account she asked what had happened.

He told her that the bank was worried about the raunchy and explicit webcam shows that appeared on her site and had closed the business account.

The actress says she has previously been turned down for loans because of her profession, which may be controversial, but is certainly legal.

Although the bank did not specifically state it was because of Preston's association with pornography it appears she is not the only porn star who is facing difficulties with the banking industry.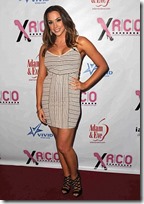 And it makes him sad.
Teh Tweet!
Tonight's post brought to you by classy casual wear: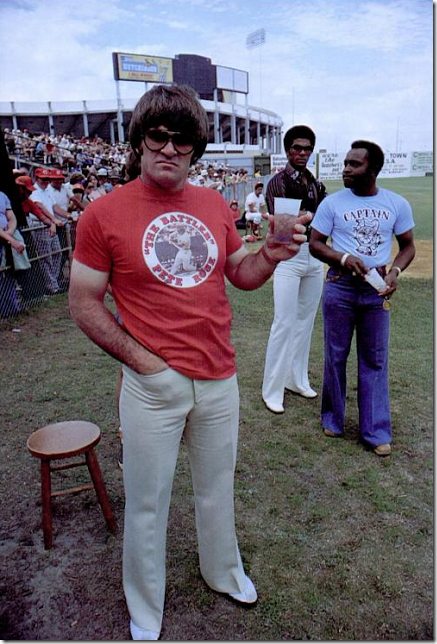 Notice: Posted by permission of AceCorp LLC. Please e-mail overnight open thread tips to maetenloch at gmail. Otherwise send tips to Ace.

posted by Maetenloch at
09:40 PM
|
Access Comments