« White House, Leftist Defenders Can't Get Enough of the "Doctored Emails" Lie
|
Main
|
PSA: Where you can meet your Two Minutes Hate quota [Purp] »
May 20, 2013
Overnight Open Thread (5-20-2013)
Bookworm: The IRS Scandal is the Worst Political Scandal in American History
And she makes a good case that it is. I can't think of any other scandal where the government actually engaged in widespread extra-legal stifling of dissent on ideological grounds.
Ignore all that. The absolute worst scandal that's emerged lately, and the worst administration scandal in American history is the IRS scandal. Why? Because you, the People, became the targets of a comprehensive federal government effort to stifle dissent, one made using the government's overwhelming and disproportionate policing and taxing powers.

All of the other scandals, going back to Andrew Johnson's post-Civil War scandals, Warren G. Harding's 1920s Teapot Dome scandal, Nixon's Watergate, Reagan's Iran-Contra, and Clinton's Oval Office sexcapades have actually been narrowly focused acts of cronyism, garden-variety political chicanery, or personal failings. It's been insider stuff.

The IRS scandal, by contrast, is a direct attack on the American people. Right now, Progressives throughout America are pretending that this scandal doesn't matter: "Obama wasn't involved." "Tea Partiers had it coming because they're all corrupt." "Obama would have won the election anyway." "It was just a coincidence that the only groups that had their applications scrutinized, sometimes for years, were politically conservative. It means nothing that, when one group changed its name to sound Progressive, its application was approved in only three weeks." "This is just a bureaucratic snafu." "It's a few rogue agents in Ohio."
And whenever you see illegal thuggery, be sure and look for the union label. No doubt the NTEU's 94% donation rate to Democrats is completely irrelevant to how they would treat conservatives as IRS employees.
Or maybe not. And clearly they're not willing to go after these known tax scofflaws.
So if the president and the NTEU are colluding to punish their enemies, do we have any recourse at all?
And as DC law firm Patton Boggs is learning you can only file bogus environmental lawsuits against Chevron on your own initiative so many times before the bear notices.
Since late 2010, Washington, D.C. law firm Patton Boggs has been poking a sleeping tiger. It has filed three peculiar federal lawsuits - in its own name, not on behalf of any client - against Chevron, the third-largest corporation in the United States. These cases have fared poorly; two were quickly dismissed, and a federal magistrate judge recommended tossing the third in March.

On Friday, the tiger awoke. Chevron (CVX) sought a federal judge's permission to bring counterclaims against the 455-lawyer firm for alleged fraud and deceit for its conduct in representing the Amazon Defense Front, which obtained a $19 billion environmental judgment against the oil giant in Lago Agrio, Ecuador, in February 2011. Chevron also seeks to charge the firm with "malicious prosecution" for having pursued its three lawsuits in bad faith. Chevron seeks to hold the law firm liable for any damages Chevron suffers from the Front's allegedly fraud-infested litigation, plus punitive and treble damages.
The Wit and Wisdom of Nancy Pelosi
Just remember that for four years she was Speaker of the House and only a VP away from becoming President.
. Unemployment benefits are the best form of economic development.
. The IRS admission it illegally targeted conservative groups is the fault of the Supreme Court.
. We have to pass the bill (ObamaCare) to see what's in it.
. Every week we don't pass a Stimulus package, 500 million Americans lose their jobs.
. I believe in natural gas as a clean, cheap alternative to fossil fuels.
. We don't have a spending problem.
. The CIA misleads us all the time.
. Enforcing immigration laws is un-American.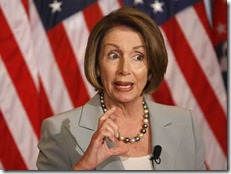 To Ask the Question Is To Answer It
Charles C. W. Cooke wonders why those who freaked out about the PATRIOT Act and how it might lead to people's library records being seized aren't so concerned about the IRS asking conservative groups to hand over their Facebook posts and a list of books they were reading. Or for records of conversations they had or their positions on issues. Shouldn't the ACLU be as up in arms about the IRS's intrusion into people's privacy as they were about Homeland Security looking at suspected terrorist's use of library computers?
The Utter Shamelessness of Candy Crowley
She's back to claiming that Obama was late in calling the Benghazi attacks terrorism - just like she claimed before the debates.
But in fact, Crowley's own news agency, CNN, had reported that Obama called the attacks at Benghazi terrorism "for the first time" only on September 20, nine days after the attacks.

Crowley herself also reported that the President was recalcitrant in calling it terrorism. As it happens her inexplicable and unwarranted support of Obama on the debate stage contradicted her own reporting on Benghazi.

In September, only a few weeks before the debate, Crowley had said on CNN that Obama took 17 days to give a "sort of definitive statement" that terrorists orchestrated the attacks.

By February of 2013, and conveniently after the election, the co-chair of the Commission on Presidential Debates, Frank Fahrenkopf, admitted that Crowley was simply wrong about her assertion that Obama called the attacks an act of terror.
In even a moderately just world she would be shunned by every decent journalist in the field.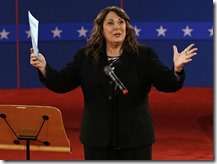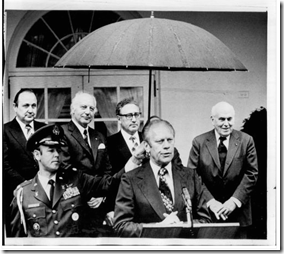 The World's Least and Most Racially Tolerant Countries
Anglo and Latin countries are the most tolerant - and India, Jordan, Bangladesh and Hong Kong are the least.
Remember when Gandhi was asked what he thought about Western civilization, and he snarkily replied that it would be a good idea? Back atcha, Mohandas.
Yeah Gandhi was great at witty snark - building an actual working multi-racial tolerant society not so much.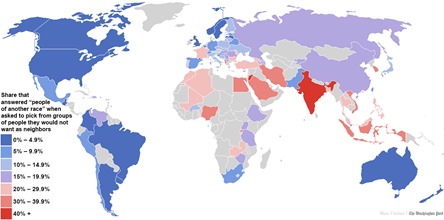 This is what you can achieve when you spend 50 years practicing your craft.
Know Your Enemy Part VIII: The Gingeress
Know their forms and be able to recognize their tricks. Because everything you love in life could be used as a lure for your soul.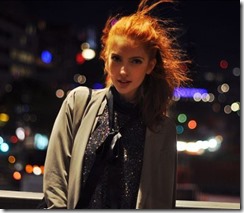 The Yahoo AoSHQ group. Bla bla bla.
And my twitter thang.
Tonight's post brought to you by Moonlighting: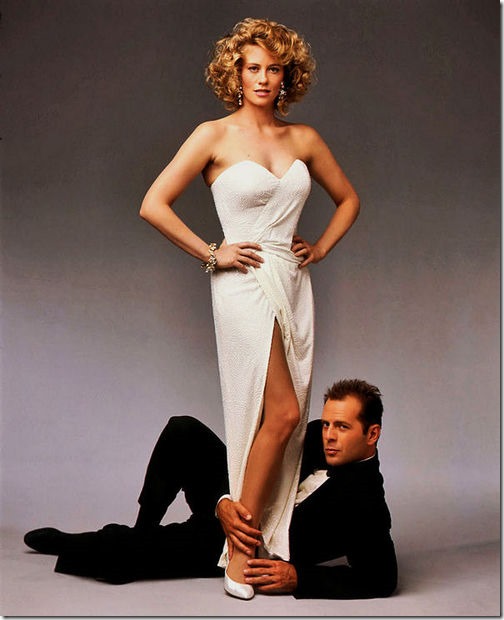 Notice: Posted by permission of AceCorp LLC. Please e-mail overnight open thread tips to maetenloch at gmail. Otherwise send tips to Ace.

posted by Maetenloch at
09:03 PM
|
Access Comments