« Putting The Comprehensive In Immigration Reform
|
Main
|
Iran's new "stealth" drones [Purp] »
May 10, 2013
Overnight Open Thread (10 May 2013)
Wow. What a week. Benghazi. IRS. So much out there for journalists to sink their teeth into and yet, they avoid it like the plague. Of course they parrot the IRS talking points that there wasn't any political bias in their wayward investigations.

approximately 75 of the 300 groups that were filed for further review were simply filed because they had the names "tea party" and "patriot," Lerner said.

"They did pick the cases by names and that's absolutely inappropriate and not the way we should do things," she said, though stressing it was done as a "shortcut," not out of "political bias."
Yeah, those aren't biased. Puhlease.
But don't worry, they are only "rogue, low level" agents that did this. Nobody in position of authority knew. Does anyone in position of authority know anything in this administration?
America's Most Trusted
We're fucked. Tom Hanks voted America's most trusted person. The list is riddled with celebrities and lefties. Ironic that actors are viewed as trusted but the public only knows their public side/fictional character roles and not who they really are in private. Is that really trustworthy?

The highest non-Hollywood entry on the list is author and academic Maya Angelou, at no 5, while the most highly rated active former or current political officeholder (discounting the first lady) is Madeleine Albright, secretary of state from 1991 to 2001, at no 23. Activist academic Noam Chomsky came in ahead of Albright, at no 20.
Beer Delivery
Ain't technology grand? Imagine you are walking down the street and you feel the need for a nice, frosty beer. You whip out your smart phone, open the beer delivery app and order one. A minute or two later, it gets air dropped to you. That is sweet. Although, if you are in a crowd, I can already see the fights breaking out. Oh, and imagine the liability insurance. Parachutes are known to fail.
I just might have to add this item to my survival kit. A pint that fits in your pocket.

Tatera's brewing process starts like that of any ale. He boils water and malt to create wort—unfermented beer—then cools the mixture and adds yeast to ferment it. Instead of finishing the brew there, he builds a concentrate. He vacuum distills the mixture and reserves the ethanol, leaving behind a syrup. Then he starts the process again, adding the syrup instead of water. He ferments again, removes the ethanol, and repeats. In total, he brews each batch four times. He then soaks hops in the reserved alcohol and adds it to the syrup. The final concentrate is 10 times the strength of beer, and with the addition of water, it's ready to drink. Just add bubbles.
Star Wars Infomercials
Weird Beauty Treatments
So what are you willing to try in order to feel or look more beautiful? Would you try sheep placenta or bull semen hair conditioner?

It may sound like something from There's Something About Mary, but Hari's hairdressers, in Knightsbridge, London, offers clients organically-produced bull's semen combined with the root of protein-rich plant katera to massage into their hair as part of a deluxe blow-dry. Owner Hari Salem is quick to reassure that "the semen is refrigerated before use and doesn't smell". "It will be an ongoing treatment as long as the bulls perform," he noted.
Ball Sacks and Global Warming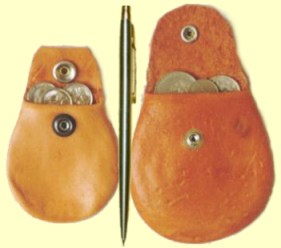 Did you know that Kangaroo Scrotums are the new victims of Global Warming?

Climate change is a huge concern for many, many reasons: the ice caps are melting, droughts are sweeping the world, and mega-hurricanes are striking cities that have never before had to weather such storms. But it's only recently that climate change has threatened Australia's hilarious but substantial kangaroo nutsack trade. The hopping marsupials' scrotums, which are crafted into souvenir bottle-openers and key rings, have made manufacturer John Kreuger, hereby known (by me) as the King of Ballsacks, hundreds of thousands of dollars.
What the hell is a mega hurricane? Those storms in that movie
2012
i.e. not something in real life?
Mother's Day Is Coming
Don't forget, Sunday is Mother's Day. 10 new things science says about Moms.

4) Even mom spit is special: A recent article in the journal Pediatrics recommended that mothers clean off their child's pacifier by putting it in their own mouths. That's right. What the researchers found is that infants whose mothers sucked on their pacifiers to clean them developed fewer allergies than children whose mothers rinsed or boiled the pacifiers. The children of moms who gave pacifiers a mouth rinse also had lower rates of eczema, fewer signs of asthma and smaller amounts of a type of white blood cell that rises in response to allergies and other disorders. The findings are in line with the growing evidence that some exposure to germs at a young age can be good for kids.
Dog Video
Tonight's ONT brought to you by The Ultimate Excuse Creator:
Notice: Posted by permission of AceCorp LLC. Please e-mail overnight open thread tips to maet or CDR M. Otherwise send tips to Ace.

posted by CDR M at
10:02 PM
|
Access Comments