« Large Northeastern Obama-Supporting Institution: Woman Survives After Husband Shoots Harpoon Through Her Mouth
|
Main
|
Top Headline Comments 5-10-13 »
May 09, 2013
Overnight Open Thread (5-9-2013)
Take the Pew Research Science and Technology Quiz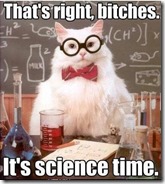 Other than a trick question or two it's easy - so if you score 11 or less you must wear the Cone of Shame during the entire ONT.
Wait - There's a New #1 Beauty!
And according to Maxim it's this: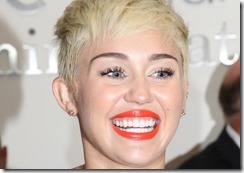 Guess The Party: The Cleveland Kidnapper
Ariel Castro's party affiliation wasn't mentioned in any MSM article and you know what that means.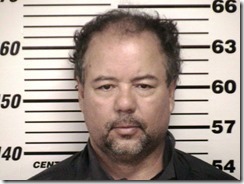 Obama and Why Community Organizer Tactics Don't Work When You're President
Sequestration and gun control are just his latest failures at using Alinsky tactics to get what he wants. But that's really all he's got.
Power constrains because it entails responsibility, and Alinskyite tactics are designed to take advantage of those constraints for the benefit of the powerless. Such tactics have backfired on Obama repeatedly because he seems not to understand that they are ill-suited to power politics.
Pierce Brosnan: OMG The Military Is Killing Whales!!
The U.S. Navy has new plans for testing and training exercises with sonar and explosives -- and those plans spell disaster for whales.

If the Navy proceeds, more than 1,000 whales and other marine mammals could be killed over the next five years. There will be 5,000 cases of serious injury such as permanent hearing loss or lung damage, as well as tens of millions of incidents in which marine mammals are harassed or harmed.

I have no reason to doubt these alarming numbers. They come from the Navy itself.

The sheer scope of the Navy's plan is staggering. The Navy would detonate more than 50,000 underwater explosives each year off the coast of Southern California alone. Hundreds of these explosives pack enough charge to sink a warship, which is exactly what they're used for.
And our own CDR M who has actual real-life first hand experience with US Navy live ordnance training exercises (as opposed to an aging actor who once co-acted with a prop torpedo) says bullshit:
No way in hell we are firing 50,000 live torpedoes (he did say underwater explosions capable of sinking a ship) off the coast of SOCAL!   HE 5 inch rounds wouldn't be classified as underwater explosions and we don't exactly have thousands of HE mines deployed off SOCAL.  And BTW, at least on the east coast, we can't even fire HE 5 in. rounds so he's full of shit.  We basically train with slugs of concrete or spit wads.  Most air dropped ordnance are concrete shapes. Hellfires are what we usually see fired from aircraft in an exercise. Sometimes we'll get the periodic Maverick/Harpoon shot.  Again, the total numbers of those type shots are in double digits.

Sonar use is very restricted, especially near the coast.  Most of all SW events occur beyond 200NM from the coast. Again, in all cases, if biologics are detected by ANY means, the event is can'xed.

I guess Pierce has never heard of PMAP (Protective Measures Assessment Protocol).  Every single live fire event (and active sonar use) requires this software to be run and then be signed by the Commanding Officer.  Check out all of the environmental stuff the Navy has in lace at the link below.  It's a big bucket of cold water on Pierce's assertion that the Navy has NO common sense plans/training in place.
Reason #78 why they're called actors and not actor-thinkers.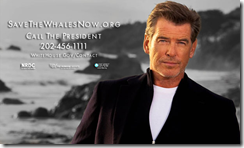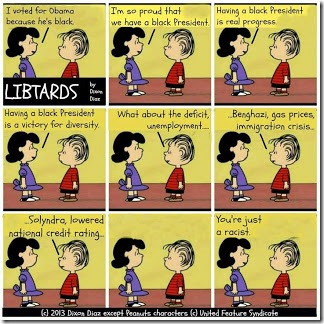 It's good to be part of the patrician class.
At Washington's Reagan National Airport, they have their own special parking spaces-right up close to the terminal-that they don't even have to pay for. As Bloomberg Television's Hans Nichols reports, this perk costs the Metropolitan Washington Airport Authority $738,760 in foregone revenue. (The best part of this clip, though, is seeing Republican Senator Rand Paul of Kentucky haul ass to get away from Bloomberg's cameraman.)

Being a member of Congress also means never having to rush to catch a flight. The airlines allow lawmakers the special privilege of simultaneously booking themselves on multiple flights, so that if they are late or their flight is canceled, they're guaranteed a spot on the next one. A few years ago, a prominent senator paused in the middle of a conversation with me to bark at an aide, "Book me on the 6, 7, and 8 p.m. shuttles!"

To members of our fly-in-Tuesday-fly-home-Thursday Congress, these perks are a big deal. Most fly a lot, and many fly first class.
And here are some more Congressional perks.
I don't agree with the tag line but otherwise it's a masterpiece of advertising. Watch it and then watch it again and you'll realize there were subtle clues all along.
Alabama Finally Legalizes Home Brewing
It was the last state to do so. Sometimes a party changeover really does bring change.
And bonus points if you can name the president who first made home brewing legal nationally without reading the article.
Goofy Liberal Idea #86544: Stamping Your Money
CO2 Hits 400 PPM But The World is Cooling
Time to get busy. Those models won't rework themselves.
This is what happens when you steam clean the tank and don't leave the relief valves open.
And apparently there were far more  than my oblivious pre-pubescent mind ever realized. And yeah I guess in retrospect it might seem a bit unlikely that the native women on every podunk planet in the Federation just happened to be into minis when NCC-1701 pulled into orbit.
Yahoo group. That is all.
And my Twitter spew.
Tonight's post brought to you by your better judgment: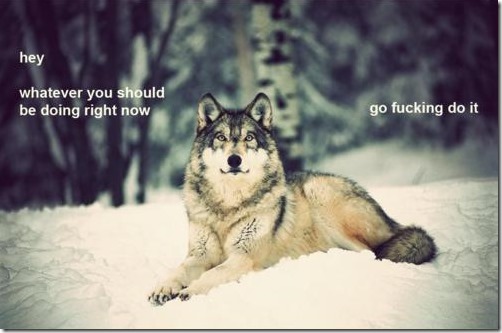 Notice: Posted by permission of AceCorp LLC. Please e-mail overnight open thread tips plus $1 for S&H to maetenloch at gmail. Otherwise send your scraps to BizarroAce.

posted by Maetenloch at
09:48 PM
|
Access Comments