« Rep. Jason Chaffetz Questioning Gregory Hicks on the Stand Down Order to Lt. Col. Gibson
|
Main
|
Moore's Law still good for the foreseeable future [Purp] »
May 08, 2013
Overnight Open Thread (5-8-2013)
The Amazing Mystifying Stupidity of Meghan McCain
She's really rather special - even by ditzy zaftig politically-connected blonde chick standards - and her vapidity contains multitudes. Here is a bit of her rantings last night about Sanford's victory in SC:
None of you crazy, extremists scare me. I've been doing this since my gestation. Gay marriage will be legal everywhere in America very soon.
- Meghan McCain (@MeghanMcCain) May 08, 2013
But guess what she was advising America to do back in 2009: Forgive Mark Sanford. Ah but see that was like then - this is totally 2013 and all uh, post-gestational and stuff.
Meanwhile she continued on with her tweet-trum...
@carolinemanzo I just can't right now. I am furious. You can lie and cheat and still get sent back to Washington!
- Meghan McCain (@MeghanMcCain) May 8, 2013
And Iowahawk finally had enough of her blatherings.
@meghanmccain if it wasn't for politicians cheating on their wives, you wouldn't exist.
- David Burge (@iowahawkblog) May 8, 2013
Followed by:
What was the blast radius on that last tweet?
- David Burge (@iowahawkblog) May 8, 2013

*mic drop*
- David Burge (@iowahawkblog) May 8, 2013
Aaron Worthing points out that Meggie Mac's struggles with English grammar and vocabulary (as well as basic facts and logic) are hardly new. Here is a snippet of Leon Wolf's epic review of her last book:
It is impossible to read Dirty, Sexy Politics and come away with the impression that you have read anything other than the completely unedited ramblings of an idiot. This being a professional website for which I have a great deal of respect, I searched for a more eloquent or gentle way to accurately phrase the previous sentence - but could not find one.

...The most obvious problem with Dirty, Sexy Politics is that grammatically, the book appears to be the work of a high school sophomore. To be more accurate, it appears to be the first draft of an essay written for a high school English class; the one turned in before the teacher makes all the pretty red marks in the margin that helpfully keep students from turning in final papers riddled with comma abuse, sentence fragments, and incorrect punctuation. Each subsequent page of this book contains one grisly crime against the English language after another.
Meghan McCain graduated from Columbia University with a BA in Art History in 2007. She registered as a Republican in 2008.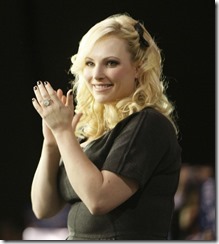 Air Force Chief of Sexual-Assault Prevention Arrested on Sexual Battery Charges
There's crashing and burning, screwing the pooch, shitting the bed, nuking the fridge, and raping the koala - and then there's what this guy did.
But then the Air Force's own sexual assault prevention brochure warns that looks can be deceiving.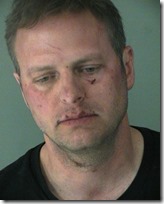 Test: Feminist Complaint or Satire?
Here's just one to ponder:
2. Observation by a feminist musicologist concerning rape and sexual abuse themes in Beethoven's last symphony:
The point of recapitulation in the first movement of the Ninth is one of the most horrifying moments in music, as the carefully prepared cadence is frustrated, damming up energy which finally explodes in the throttling, murderous rage of a rapist incapable of attaining release.
'They should have been ready before anything ever happened,' Cheney told MailOnline exclusively during a party in Georgetown celebrating the launch of a new book by former Secretary of Defense Donald Rumsfeld.

'I mean, it's North Africa - Libya, where they've already had major problems,' Cheney said. 'You know that al-Qaeda is operating there, and you have some of the other al-Qaeda-affiliated groups there like Ansar al-Sharia and others.' .

'When we were there, on our watch, we were always ready on 9/11, on the anniversary,' he recalled. 'We always anticipated they were coming for us, especially in that part of the world.'

'I cannot understand why they weren't ready to go,' the former two-term vice president said of the Obama administration.

'You've got units in the Defense Department that are superb. They practice for this contingency. And they didn't have anybody in the area[.]'
If you've ever read Kurt Vonnegut's Slaughterhouse Five, you've heard about what an atrocity the allied bombing of Dresden during WWII was. And the Left was denouncing it even before his book came out.
Well it was all lies.
The bombing of Dresden in February 1945 has passed into popular history as one of the atrocities of the second world war. It is one of those events that seemed to shift the moral ground. The "fire storm" that laid waste Dresden allowed the Nazis to claim the status of victims. Like Hiroshima, it became a symbol of the misuse of military power. And it trailed some chilling questions. Why Dresden? Was it an attempt to eradicate the best of German culture? How many died? Was it 100,000? Was it 200,000? Is it true that the British and the Amer-icans targeted refugees fleeing the city? Did low-flying Mustang fighters really strafe helpless civilians trying to shelter in parks?

Almost certainly not. As Taylor points out, we owe most of our ideas of the raids on Dresden to a handful of books, one of them by the "revisionist" historian David Irving. His account, The Destruction Of Dresden, was first published in 1963, long before he was discredited. Reasonably accurate accounts by German historians were largely ignored and most of the official information about the raids was buried by the communist regime which inherited Dresden in 1945 and was quite happy with western breast-beating over the "atrocity".
The actual number of people killed is now believed to be less than 25,000. And it turns out that the Soviets asked the Allies to bomb Dresden to keep reinforcements from getting to the Eastern front. Dresden was hardly an innocent, 'museum' city:
Dresden was also the site of one of the most important railway marshalling yards in eastern Germany. It was a nodal point on the network with hundreds of thousands of troops, guns and tanks being shunted through Dresden on their way to the eastern front. Politically, the city was solidly Nazi. Hitler's visits were met with wild enthusiasm. There was an SS barracks in the suburbs. Hundreds of Hitler's enemies had died on the blade of Dresden's electric-powered guillotine. One way or another, Dresden was a "legitimate" target for the allied bombers (if bombing of any city can be regarded as legitimate).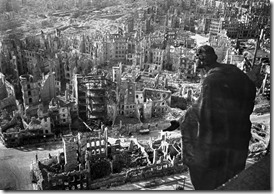 Your Huevos Are More Beautiful Than You Think
Only 4% of men around the world know how beautiful their balls are.
A parody of this campaign.
Top 10 Uniquely Deadly Animals in the World
Including the Hooded Pitohui.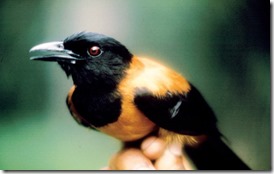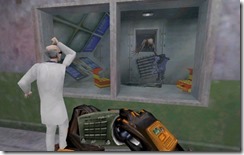 The Colorful Life of Antonia Larroux
She passed away last week in Bay St. Louis, MS and we may never see her like again.
Waffle House lost a loyal customer on April 30, 2013. Antonia W. "Toni" Larroux died after a battle with multiple illnesses: lupus, rickets, scurvy, kidney disease and feline leukemia. She had previously conquered polio as a child contributing to her unusually petite ankles and the nickname "polio legs" given to her by her ex-husband, Jean F. Larroux, Jr. It should not be difficult to imagine the multiple reasons for their divorce 35+ years ago. Two children resulted from that marriage: Hayden Hoffman and Jean F. Larroux, III. Due to multiple, anonymous Mother's Day cards which arrived each May, the children suspect there were other siblings but that has never been verified.

...Any sendoff for Toni would not be complete without mentioning her lifelong buddy Myrtle Jane Wingo Haas and her adopted daughters Liz & Laura. She considered Aaron Burrell to be a distant grandson (not distant enough) and had the ability with family pets to usher them toward heaven at an unrivaled pace. Her favorite activity was sipping hot tea on her back porch with friends seated around her porch ensemble from Dollar General (again, not kidding.) This will be sold to the highest bidder at her garage 'estate' sale. Any gifts in her honor should be made to the Hancock County Library Foundation (to the overdue book fund.)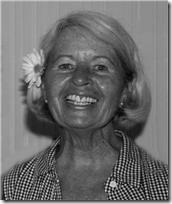 Do you really need any more details?
Teh Tweet!
Yahoo group. That is all.
Tonight's post brought to you by why Robert Downey Jr. is awesome: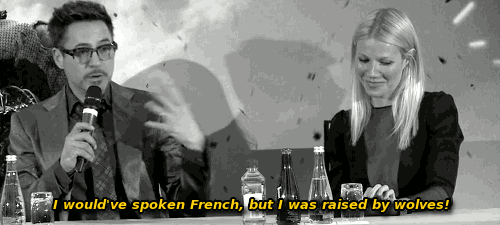 See the whole sequence here.
Notice: Posted by permission of AceCorp LLC. Please e-mail overnight open thread tips to maetenloch at gmail. Otherwise send tips to Ace.

posted by Maetenloch at
10:11 PM
|
Access Comments