« Congressman: Benghazi Whistleblowers May Testify Before Congress Next Week
|
Main
|
George Zimmerman Passes on "Stand Your Ground" Immunity Hearing, Chooses to Proceed Directly to the Murder Trial »
May 01, 2013
BREAKING: Additional Arrests In Boston Marathon Bombing
Report: Charges Are For Aiding AFTER The Fact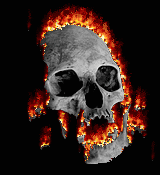 Update: Reports are 3 college students will be charged with harboring or aiding after the fact.
Hmmm....2 of 3 were in custody over "immigration violations". Nothing to see here folks.
That's all there is at the moment.
Let's see. If my math is right, that's 5 "lone wolfs" in total. So far.
3 college students according to the editor of the Boston Globe.
More:
The three people were connected to Dzhokhar Tsarnaev, 19, the surviving bomb suspect at the University of Massachusetts Dartmouth, where Tsarnaev was a student. They allegedly helped him after the bombing, a different source told the Globe.
Pro tip: If your friend drops a whole "Yeah, I'm the most wanted man in America" thing on you, just smile, nod and call the damn cops.

posted by DrewM. at
11:19 AM
|
Access Comments