« CAC's Spaced Out Challenge: Rings, SMOD, & a Handy List
|
Main
|
New Zealand man jailed for watching anime pron videos of elves and pixies [Purp] »
April 24, 2013
Overnight Open Thread (4-24-2013) – Stats Edition
You wanted stats - well you're gonna get stats baby!
Announcing the 2012 AoSHQ Commenter Standings
Well we were saving this for a special occasion but I guess this is as special as it's going to get.
Give all of these Morons a hand for their daily unpaid labors during 2012 on Breitbart's favorite part of the blog.
Top 20 commenters:
1 [19125 comments] 'Vic' [52.45 posts/day]
2 [14937 comments] 'AllenG (Dedicated Tenther) Channelling Breitbart'
3 [13610 comments] 'soothsayer'
4 [13581 comments] 'toby928?'
5 [13351 comments] 'Niedermeyer's Dead Horse'
6 [12606 comments] 'Robert'
7 [11645 comments] 'steevy'
8 [11321 comments] 'sven10077'
9 [11176 comments] 'kbdabear'
10 [9668 comments] 'wheatie'
11 [9630 comments] 'garrett'
12 [9545 comments] 'Jane D'oh'
13 [9185 comments] 'tasker'
14 [8415 comments] 'chemjeff'
15 [8248 comments] 'Y-not'
16 [8179 comments] 'willow'
17 [7759 comments] 'alexthechick - SMOD 2012'
18 [7748 comments] 'MWR, Proud Tea(rrorist) Party Hobbit and ABO Supporter'
19 [7657 comments] 'Nevergiveup'
20 [7509 comments] 'ThePrimordialOrderedPair'
Top 20 sockpuppeteers:
1 [1567 names] 'Cicero' [4.30 unique names/day]
2 [1239 names] 'JDP'
3 [1165 names] 'Adam'
4 [1150 names] 'ACE Union Member'
5 [1114 names] 'kbdabear'
6 [862 names] 't-bird'
7 [837 names] 'Truck Monkey'
8 [788 names] 'fluffy'
9 [785 names] 'Romeo13'
10 [757 names] 'Islamic Rage Boy'
11 [733 names] 'The Political Hat'
12 [679 names] 'Robert'
13 [590 names] 'nickless'
14 [580 names] 'Soap MacTavish'
15 [568 names] 'toby928?'
16 [553 names] 'Mallamutt, RINO President for Life'
17 [550 names] 'Scobface'
18 [549 names] 'Meremortal'
19 [521 names] 'beach'
20 [518 names] 'joncelli, heartless Con and all around unpleasant guy'
We can't bust heads like we used to. But we have our ways. One trick is to tell stories that don't go anywhere. Like the time I caught the ferry to Shelbyville. I needed a new heel for m'shoe. So I decided to go to Morganville, which is what they called Shelbyville in those days. So I tied an onion to my belt. Which was the style at the time. Now, to take the ferry cost a nickel, and in those days, nickels had pictures of bumblebees on 'em. Gimme five bees for a quarter, you'd say. Now where was I. oh yeah. The important thing was that I had an onion tied to my belt, which was the style at the time. You couldn't get white onions, because of the war. The only thing you could get was those big yellow ones.

  -- Grandpa Simpson
'Stop Thinking We're Violent,' the Terrorist Thought
Okay Frum makes a funny.
Quote of the day.

"[H]e was angry that the world pictures Islam as a violent religion."

From an e-mail to a New York Times reporter by the former brother-in-law of Tamerlan Tsarnaev, explaining the Boston bomber's motives.
Also the Onion weighs in on this why terrorists are so unfairly accused of terrorism.
Zubeidat Tsarnaeva Sure is a Charmer
It's a real mystery why her boys went bad and started killing people.
"Ben Affleck will live on $1.50 for a day, then go back to his real life"
To make you aware of poverty or something.
Oscar-winning millionaire Ben Affleck will live on just $1.50 for (at least) one day next week, all while knowing that he can go back to his regular, multi-million dollar life.

The actor will live on the meager amount for poverty awareness campaign Live Below the Line, the campaign announced on its Facebook page Monday.

Affleck will tweet his experience, as well as what he is eating, on his personal Twitter account. The goal of the campaign is to have celebrities - Sophia Bush, Josh Groban, Hunter Biden and Debi Mazaar will also do the challenge - raise awareness and funds for their chosen charities.  Affleck's fundraising will go toward the charity he founded, Eastern Congo Initiative.
But this isn't the first time Ben has suffered on your behalf - let's go back to the 2004 campaign:
Friday was the Edwardses' 27th anniversary, so, in keeping with tradition, they hit the Newburgh Wendy's, along with the Kerrys, campaign mascot Ben Affleck and accompanying press crew.

The photo-op didn't go smoothly. Kerry went over to say hi to some marines, who turned out to be Bush supporters and resented the interruption to their lunch. More telling was Teresa Heinz Kerry. She pointed to the picture of the bowl of chilli above the clerk's head: "What's that?" she asked. He explained that it was something called "chilli" and she said she'd like to try a bowl. The Senator also ordered a Frosty, a chocolate dessert. They toyed with them after a fashion, and then got back on the bus.

It then emerged that Wendy's had just been an appetiser. The campaign advance team had ordered 19 five-star lunches from the Newburgh Yacht Club for Kerry, Edwards, Affleck and co to be served back on the bus: shrimp vindaloo, grilled diver sea scallops, prosciutto, wrapped stuffed chicken, etc.

I'm not sure whether Ben had the shrimp and Teresa the scallops, but, either way, it turns out John Edwards is right: there are two Americas - one America where folks eat at Wendy's, another America where the elite pass an amusing half-hour slumming among the folks at Wendy's and then chow down on the Newburgh Yacht Club's specials of the day.
I guess this is a kind of poverty cosplay for the elite. Next they'll have fake peasant villages set up so they can eat their $1.50 meals authentically.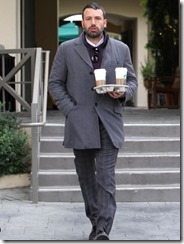 Do Not Mess With Angry Morman Bishop/Samurai
A Samurai sword-wielding Mormon bishop helped a neighbor woman escape a Tuesday morning attack by a man who had been stalking her.

Kent Hendrix woke up Tuesday to his teenage son pounding on his bedroom door and telling him somebody was being mugged in front of their house. The 47-year-old father of six rushed out the door and grabbed the weapon closest to him -- a 29-inch high carbon steel Samurai sword.

He came upon what he describes as a melee between a woman and a man. His son stayed inside to call 911 while he approached the man along with other neighbors who came to help. The martial arts instructor didn't hesitate in drawing the sword and yelling at him to get on the ground.

..."I yelled at him, `I've got your DNA and I've got your license plate: You are so done,"' Hendrix said.
What the attacker didn't know was that Hendrix has 4th degree black belt in Kishindo and keeps a 29" long, high-carbon-steel Samurai katana by his bed.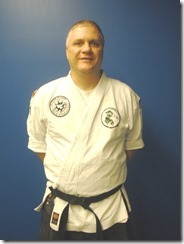 Could be worse I guess.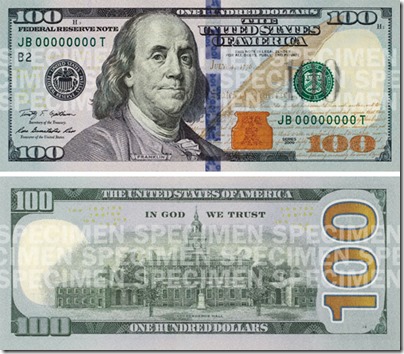 And here is last week's commenter stats:
Top 10 commenters:
1 [672 comments] 'Niedermeyer's Dead Horse' [94.32 posts/day]
2 [593 comments] 'sven10077@sven10077'
3 [527 comments] 'Vic'
4 [505 comments] 'Jane D'oh'
5 [499 comments] 'Jones in CO'
6 [442 comments] 'willow'
7 [440 comments] 'Nevergiveup'
8 [436 comments] 'Tami</i>'
9 [428 comments] 'zsasz'
10 [425 comments] 'Knave'

Top 10 sockpuppeteers:
1 [96 names] 'Islamic Rage Boy' [13.47 unique names/day]
2 [46 names] 'Jack'
3 [44 names] 'The Political Hat'
4 [36 names] 'Barack Hussein Obama'
5 [35 names] 'logprof'
6 [35 names] 'T. Hunter'
7 [34 names] 'The Third Horseman Of The Apocalypse'
8 [33 names] 'andycanuck'
9 [32 names] 'Max Wedge'
10 [30 names] 'zsasz'

Teh Tweet!
Yahoo group. That is all.
Tonight's post brought to you by Annette and Frankie: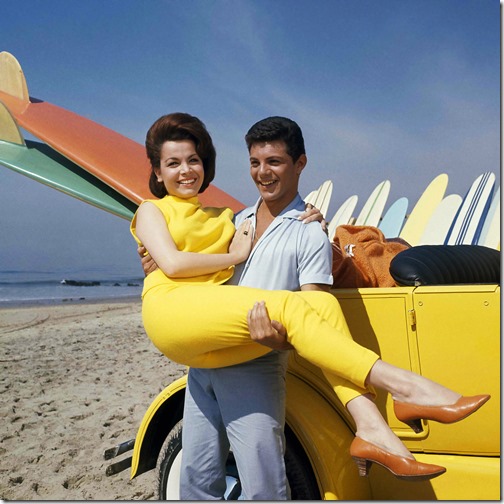 Notice: Posted by permission of AceCorp LLC. Please e-mail overnight open thread tips to maetenloch at gmail. Otherwise send tips to Ace.

posted by Maetenloch at
09:11 PM
|
Access Comments