« Explosion at Finish Line of Boston Marathon
Report: At Least 12 Dead? (Update: New Reports Say Only 2 Dead, 22 Injured)
|
Main
|
Saudi National Under Guard After Bombing
100 Wounded, According to Boston Globe »
April 15, 2013
New Thread: Bombs Packed With Ball Bearings?
New Report: Two More Bombs Being Disabled?
SUSPECT IN CUSTODY?!
Explosion at JFK Library Confirmed
Early reports claim so, but early reports are often wrong.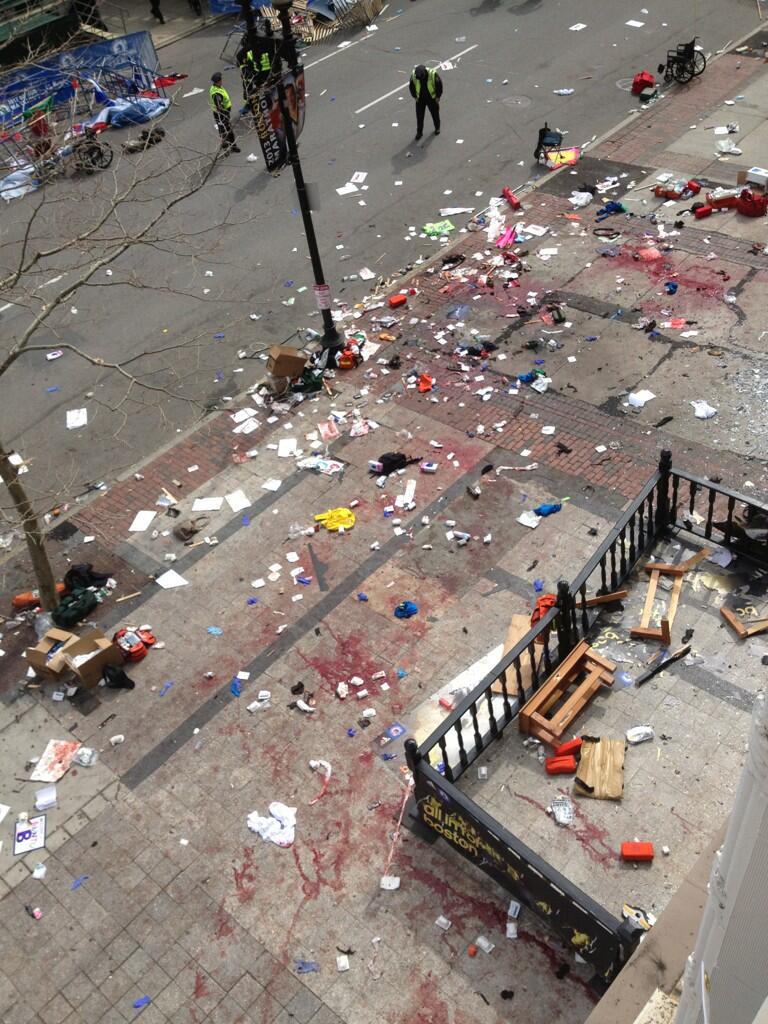 At Hot Air, one witness report seeing two severed legs on the ground.
Further claims that there are additional secondary devices, intended to catch responders or fleeing crowds, but they never detonated.
The New York Post is reporting that at least 12 are dead, but they seem way out front with that. So far the Boston PD says 2 dead, 22 injured.
The @nytimes is advertising its "free" coverage on mobile phones, hoping to use the tragedy to gin up marketshare; meanwhile, Nick Kristof springs into action, blaming the explosion on the GOP:
Over Bloomberg... They're now saying that two more bombs are being disabled.
Pipebombs: ABCNews claims it's confirmed the devices were pipebombs.
More: NYP update: 12 dead, 50 injured, 10 people had limbs sheared from their bodies.
I have to express a grim caveat on that: I don't know if they mean there are 10 severed limbs or 10 people had one or more limbs severed.
The Post also claims, on twitter, that a suspect is in custody-- but this last article doesn't mention that.
Shrapnel Wounds: From the NYPost:
Authorities have a identified a suspect, who is currently being guarded in a Boston hospital with shrapnel wounds.