« The Baader-Meinhof Phenomenon and Ashley Judd's Puffy Faced Dog
|
Main
|
The campus "gun scare" you never heard about [Purp] »
April 09, 2013
Overnight Open Thread (4-9-2013)
Look no one reads this stuff so I'm just going to post something that looks all efforty and official and stuff.
Our Top Story Tonight Bla Bla Bla
Brother to a Prince and fellow to a beggar if he be found worthy

The Law, as quoted, lays down a fair conduct of life, and one not easy to follow. I have been fellow to a beggar again and again under circumstances which prevented either of us finding out whether the other was worthy. I have still to be brother to a Prince, though I once came near to kinship with what might have been a veritable King, and was promised the reversion of a Kingdom--army, law-courts, revenue, and policy all complete. But, to-day, I greatly fear that my King is dead, and if I want a crown I must go hunt it for myself.

The beginning of everything was in a railway-train upon the road to Mhow from Ajmir. There had been a Deficit in the Budget, which necessitated travelling, not Second-class, which is only half as dear as First-Class, but by Intermediate, which is very awful indeed. There are no cushions in the Intermediate class, and the population are either Intermediate, which is Eurasian, or native, which for a long night journey is nasty, or Loafer, which is amusing though intoxicated. Intermediates do not buy from refreshment-rooms. They carry their food in bundles and pots, and buy sweets from the native sweetmeat-sellers, and drink the roadside water. This is why in hot weather Intermediates are taken out of the carriages dead, and in all weathers are most properly looked down upon.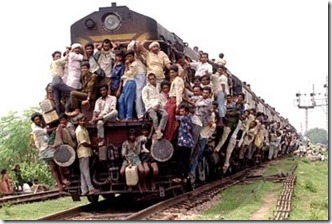 Five myths about Margaret Thatcher
2. Thatcher was prim, dowdy and moralistic.

Not at all. As a number of her colleagues told me, she has a ribald sense of humor and was quite unconcerned when her ministers got themselves into sordid adultery flaps. One of her civil servants, for example, remembered desperately trying to finesse a compromise between Thatcher and her chancellor, the Cabinet minister responsible for the economy, during a dispute over the budget.

His delicate diplomacy was upended when Thatcher came back to No. 10 Downing St. from the House of Commons, apparently quite drunk, and discovered her chancellor holding a secret strategy meeting. She strode in uninvited, kicked off her shoes, tucked her heels under herself and declared, "Well, gentlemen, let's just settle this now, shall we?" She "held court like a queen bee," the civil servant said - and thus was it settled in her favor.

Afterward, the others could be heard muttering among themselves, "Phwoar, wasn't she sexy tonight?" French president Francois Mitterand is said to have called her Brigitte Bardot with Caligula's eyes.
Soft Serve Ice Cream: One of Thatcher's Lesser Achievements
"As a chemist for food manufacturer J. Lyons and Co. in the 1940s, Thatcher was part of the British research term that made soft-serve ice possible, according to The Washington Post's Caitlin Dewey, citing a 1983 New Scientist article. Thatcher, and colleagues, invented a way add more air into the ice cream so that it was less dense and used less ingredients, which also made it more cost-effective. The new formula also made it possible to push ice cream through a machine as soft-serve in the signature swirl we're familiar with today."
And how she became known as the Iron Lady:
"No one would remember the Good Samaritan if he'd only had good intentions; he had money as well."
"My policies are based not on some economics theory, but on things I and millions like me were brought up with: an honest day's work for an honest day's pay; live within your means; put by a nest egg for a rainy day; pay your bills on time; support the police."
"He would rather have the poor poorer, provided that the rich were less rich. That is the Liberal policy."
Melissa Harris-Perry Doubles Down on 'Collective Raising' of Children
Here's what she declared in a commercial for MSNBC:
"We have to break through," she urged, "our kind of private idea that kids belong to their parents or kids belong to their families."
And after all the criticism and disagreement she declared:
"What I thought was an uncontroversial comment on my desire for Americans to see children as everyone's responsibility has created a bit of a tempest in the right's teapot." She reiterates the premise of the ad and goes on to list different figures that influenced her throughout her upbringing.

"One thing is for sure," Harris-Perry concludes, "I have no intention of apologizing for saying that our children, all of our children, are part of more than our households, they are part of our communities and deserve to have the care, attention, resources, respect and opportunities of those communities."
But the problem is that children aren't everybody's responsibility - only the parents are expected to provide for them and only the parents will go to jail if they're not. The state may step in as a fallback when parents fail but there's no question that children in a legal and moral sense do belong to their parents.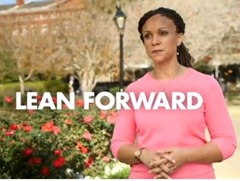 That grew too contemptuous of their consumers.
Michael Lewis reports in the New Republic on the '96 Dole presidential campaign: 'The crowd flips the finger at the busloads of journalists and chant rude things at them as they enter each arena. The journalists, for their part, wear buttons that say 'Yeah, I'm the Media. Screw You.'* The crowd hates the reporters, the reporters hate the crowd - an even matchup, except that the reporters wield power and the crowed (in effect) wields none.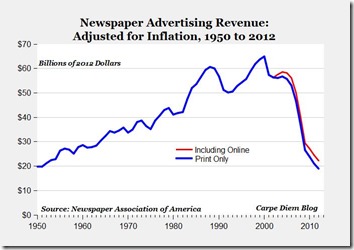 'Mayor Against Illegal Guns' Arrested For Gun Threats
A member of the Michael Bloomberg-sponsored gun control organization "Mayors Against Illegal Guns" has been arrested and charged in connection with a handgun incident at his home.

James Schiliro, a.k.a. Jay Schiliro, the mayor of Marcus Hook, a small town in Delaware County, Pennsylvania, faces charges of official oppression, reckless endangerment, unlawful restraint, false imprisonment, and furnishing a minor with alcohol. He surrendered to authorities on Thursday morning, and his attorney declared that "we intend to fight these charges."

Schiliro, 38, allegedly ordered a local police officer to bring a 20-year-old male friend to his home, where the mayor plied him with alcohol, and made sexual advances which the man refused. Schiliro allegedly brandished several handguns and fired one of them into the floor in an apparent attempt to intimidate the young man, who reportedly was in fear of his life.

The mayor was freed on $50,000 bail and told to stay away from the alleged victim and give up his stash of firearms.
Sadly Schiliro is a Republican.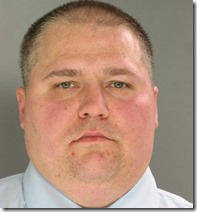 Well Oklahoma State University says yes:
The school says its researchers, working with an outside expert, discovered a new steak. They call it the Vegas Strip Steak. It's hidden somewhere inside a part of a cow that's now commonly used for hamburger, Price told me.

The school is trying to patent the steak (and the method of cutting it out of the carcass of the cow) so it can license the process to big meat companies.

When I talked to Price last year, the details were a secret. Then, last week, all the details were revealed to the world when the . That's why Price sent me that link.

...But as we found out last year, for what they do, and for the role patents play in their work. In any case, it's now up to the U.S. Patent and Trademark Office to decide whether this steak is worthy of a patent.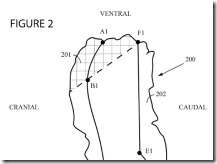 The Top 10 Armies of the World
With a few surprises mixed in:
#6 Turkey
#5 North Korea
#4 India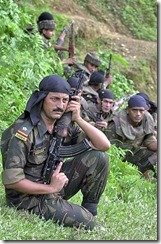 The Flatulent Demon, The Priests, and the Lawyer
Walk into a news story and the big takeaway is 1) avoid fart ghosts and 2) don't do exorcisms for lawyers.
Madalin Ciculescu, an attorney in Romania, was plagued with foul-smelling demons in his house who constantly turned his electrical gadgets on and off. So he hired four local Orthodox priests to exorcise them. In his lawsuit, Ciculescu argues that they didn't finish the job

...But the lawyer for the Archdiocese from Arges, Anton Alin, rejected the allegation of fraud saying that the exorcism had been properly carried out and they believed the allegations of further demons and more bad smells were simply a product of the man's imagination.
The Romanian court agreed with the church and rejected the application against Bishop Argatu as well as priests Ionut Cret Ovidiu, Gheorghe Nicut, Marius Dumitrescu and Gheorghe Dunitru - and ordered Ciculescu to pay legal costs.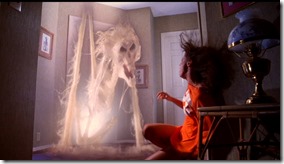 Teh Tweet!
Tonight's post brought to you by Ava: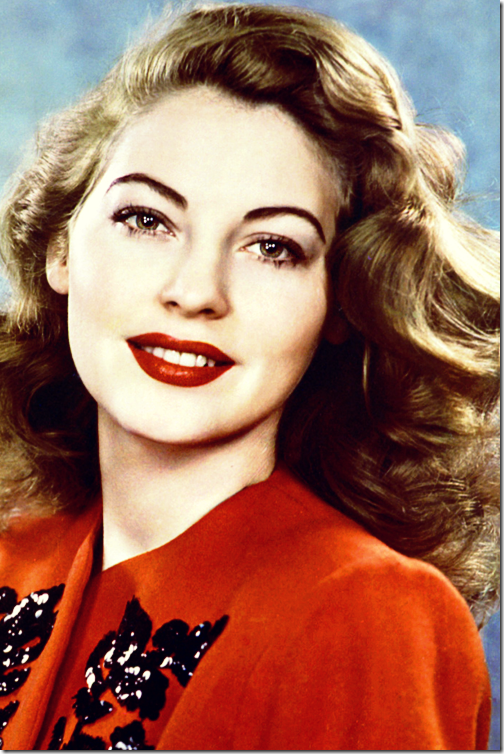 Notice: Posted by permission of AceCorp LLC. Please e-mail overnight open thread tips to maetenloch at gmail. Otherwise send tips to Ace.

posted by Maetenloch at
10:03 PM
|
Access Comments