« CAC's Spaced Out Challenge
|
Main
|
Top Headline Comments 3-29-13 »
March 28, 2013
Overnight Open Thread (3-28-2013) - Spud Edition
Potatoes!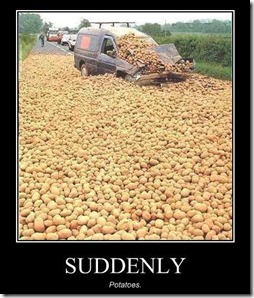 In all forms.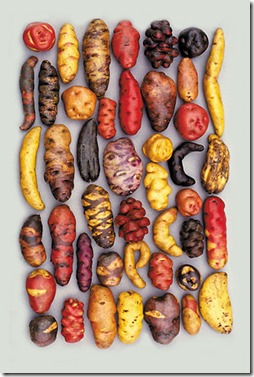 And that means there's only one thing to do: Potato Parties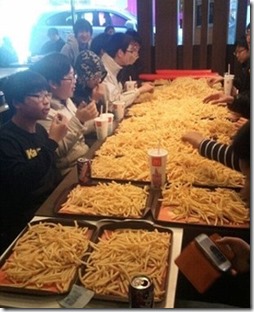 One of the Lesser Known Benefits of Nationalized Health Care
Is that you get to pay for sad girls having their breasticles enlarged to 36DD.
Would you be OK with your tax dollars going to provide big beautiful fake breasts to members of the Itty Bitty Titty Committee? Yes? Then you should move to jolly 'ol England! It all started when a chick named Josie Cunningham decided that she couldn't live with her tiny tits anymore. She wants to be a model and they tend to have larger udders than a 12 year old boy. But how is she going to pay for a £4800 surgery on a £9000 a year salary? Lucky for Josie, Great Britain has government sponsored healthcare. All she had to do was go to her doc and tell him that her small breasteses were making her depressed and before you can say "Kate Middleton Ain't Shaint Her Taint", Josie had brand spanking new 36 DD tits. Blimey!
Don't you understand - she was completely disabled by her lack of the boobehs. Luckily in the modern UK being poor doesn't keep you from getting the treatment you need in order to live wear a bikini.
Her doctor's prescription to counter the "emotional distress" was to enhance her breast size from a 32A to 36DD.

...Cunningham says her new boobs have changed her life and she "can't wait to do topless and swimsuit photo shoots and become the new Katie Price," notes Opposing View.
"I want the world to see the new me and I want money and fame just like Katie -and my new boobs can make it all happen," she added.
Dare to dream 36DD big!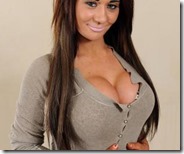 But then in today's UK your boob-job will be paid for by the government but you're not allowed to fly in your military dress uniform on airlines lest you offend someone.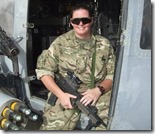 While it's Tommy this, an' Tommy that, an' "Tommy, fall be'ind",
But it's "Please to walk in front, sir", when there's trouble in the wind,
There's trouble in the wind, my boys, there's trouble in the wind,
O it's "Please to walk in front, sir", when there's trouble in the wind.
Alabama Democrat Explains His Views on Fellow Alabamans
He wasn't specific but I'm guessing he had the melanin-challenged mostly in mind here.
State Rep. Joe Mitchell, D-Mobile, had an outlandish exchange via email with a Jefferson County man who asked him and other lawmakers not to pass any laws that would restrict gun ownership.

Mitchell responded from his public, ALHouse.gov email account at 11:59 p.m., telling Maxwell: "Your folk never used all this sheit (sic) to protect my folk from your slave-holding, murdering, adulterous, baby-raping, incestuous, snaggle-toothed, backward-a**ed, inbreed (sic), imported criminal-minded kin folk."
Mitchell's spelling clearly needs work and he seems a bit confused about the meaning of the word imported as well as the fact that there isn't a special 2nd Amendment just for people of non-pallor.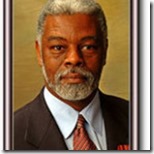 Nearly 5% of the entire US population are officially disabled and unable to work despite all our modern medical advances and ADA accommodations.
In the past three decades, the number of Americans who are on disability has skyrocketed. The rise has come even as medical advances have allowed many more people to remain on the job, and new laws have banned workplace discrimination against the disabled. Every month, 14 million people now get a disability check from the government.

The federal government spends more money each year on cash payments for disabled former workers than it spends on food stamps and welfare combined. Yet people relying on disability payments are often overlooked in discussions of the social safety net. People on federal disability do not work. Yet because they are not technically part of the labor force, they are not counted among the unemployed.
And no one wants to talk about it because then you're beating up on the 'disabled'.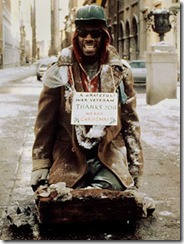 Imam: U.S. Aid to Egypt Constitutes JizyaTax
Jizya tax is the special tax imposed on non-Muslims who live under Muslim rule according to the Qur'an and hadith. And when the Egyptians run out of hard currency and food in about a year we can impose our own you-made-your-bed-so-go-fuck-yourself jizya.
Massachusetts Wants To Tax the Cloud
Good luck with that.
Older Flying Truck/Bomber Gets an Upgrade
The B-52s just keep flying and flying even as their technology gets better and better.
According to the Air Force, the new pods provide the aging airframe with a boost in capabilities. "This flight was the first time that the 2nd BW has used the sniper pod with live ordnance like the [Laser guided bomb]," said Allen. "This pod gives a faster response time to our targets. What would normally take me 30 to 40 button presses in five minutes now only takes me a few seconds to actually target and drop munitions."
Watch All Six Star Wars Movies at the Same Time
But maybe tape something over the NW corner of the monitor.
Guys, Faking a Knife Attack to Impress Your Date Requires a Little Finesse
Twenty-six-year-old Tyler Siegel of Jonesboro, Arkansas, went all out to impress his date, but not with, like, flowers and a fancy dinner or something like that. Oh no. As a little end of the evening surprise, he arranged to have his friend pretend to be a criminal and attack the couple at knifepoint while strolling through a local park. Oh, yeah, because women really love those kinds of surprises!

You can probably guess that the fake attack didn't go all that well. His date ran off when the "attacker" appeared (imagine that!) losing a shoe, injuring her leg and calling the cops while Siegel stayed behind and pretended to fight the guy off. Siegel even went as far as to sustain real/fake injuries to the wrist and chest to make it all seem legit. The lengths this man went to woo!

Siegel's ruse failed to impress his date. Especially after police discovered that Siegel had orchestrated the whole thing.
Worse she found out and thinks he's a creepy loser who can't even stage a simple robbery.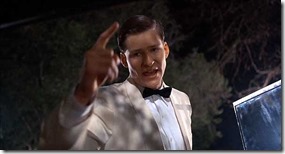 Yahoo group. That is all.
And my Twitter spew.
Tonight's post brought to you by all youse beat Abercrombies: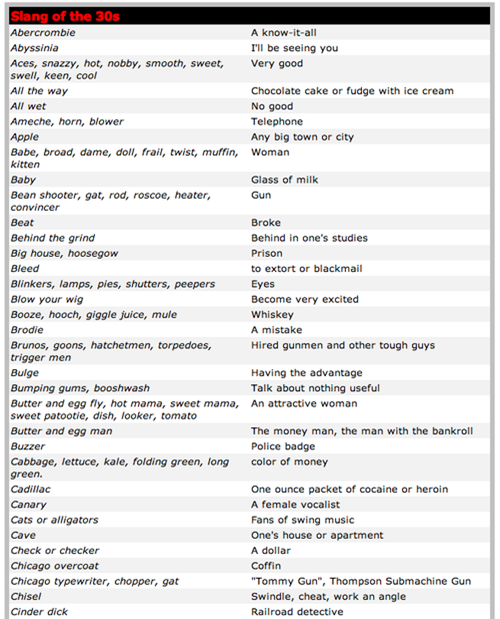 Notice: Posted by permission of AceCorp LLC. Please e-mail overnight open thread tips plus $1 for S&H to maetenloch at gmail. Otherwise send your scraps to BizarroAce.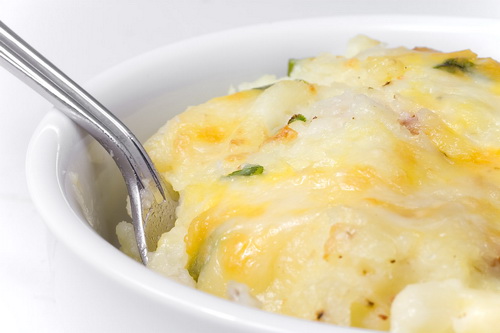 posted by Maetenloch at
10:27 PM
|
Access Comments