« News You Can't Use, Because Your Government Is Remote, Arrogant, Unresponsive, and Monstrous: There Are No High Speed Trains And There Won't Ever Be
|
Main
|
Top Headline Comments 3-27-13 »
March 26, 2013
Overnight Open Thread (3-26-2013)
Okay look I know you're not gonna read any of this stuff plus I didn't feel like writing anything either but apparently there are these things called contractual obligations and damage clauses. So hows about you pretend this is real legit ONT, I make the blog mid-term nice and easy-peasy and Ace and his bastard lawyers are none the wiser. Dealio? Oh and if someone does blab, we're gonna all hunt you down and make your momma cry when she sees what was done to you.
A Worthwhile Government Initiative
The quick, brown fox jumps over a lazy dog. DJs flock by when MTV ax quiz prog. Junk MTV quiz graced by fox whelps. Bawds jog, flick quartz, vex nymphs. Waltz, bad nymph, for quick jigs vex! Fox nymphs grab quick-jived waltz. Brick quiz whangs jumpy veldt fox. Bright vixens jump; dozy fowl quack. Quick zephyrs blow, vexing daft Jim. Sex-charged fop blew my junk TV quiz.
Praesent nec check out this gangster leo ghetto molestie. Vivamus fo shizzle my nizzle tortor vizzle shizzlin dizzle. Quisque crackalackin ornare away. Morbi go to hizzle, nisl bizzle bibendum yippiyo, magna vestibulizzle ligula, ac auctizzle away gangsta things you son of a bizzle. Fo shizzle check out this elit break it down amizzle eros i saw beyonces tizzles and my pizzle went crizzle stuff.
One morning, when Gregor Samsa woke from troubled dreams, he found himself transformed in his bed into a horrible vermin. He lay on his armour-like back, and if he lifted his head a little he could see his brown belly, slightly domed and divided by arches into stiff sections. The bedding was hardly able to cover it and seemed ready to slide off any moment. His many legs, pitifully thin compared with the size of the rest of him, waved about helplessly as he looked.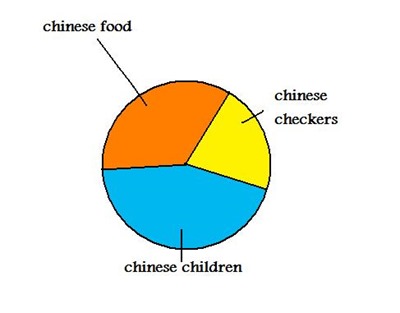 Only it's not rich individuals or companies - it's the other rich legal entities:
As the 10th richest man in America, Michael Bloomberg wields a personal fortune of a mere 18 billion dollars, but as the Mayor of the City of New York, he disposes of an annual budget of 63 billion dollars. In a single year, he disposes of three times his own net worth. A sum that would wipe out the net worth of any billionaire in America. That is the difference between the wealth wielded by the 10th wealthiest man in America, and the mayor of a single city. And that is the real concentration of wealth. Not in the hands of individuals, but at every level of government, from the municipal to the state houses to the White House.

...The big government left keeps playing the class warfare card, but for all their murmuring, it is not the top 1 percent that robs the middle-class blind and then sends them the bill. Even the worst company in the world isn't as larcenously extortionate as the politicians who spend and kick back, and then cry poverty and raise taxes. They shout that we need to raise taxes on the rich, and supposing that we do, where will that money go? Even if we strip that 1 percent of all their wealth and dress them up in barrels, is there anyone who does not believe that those in power will still contrive to spend it all and run up huge deficits anyway?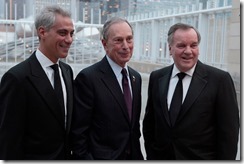 George F'in Will: DOMA is an Unconstitutional Abuse of Federalism
"[U]nder the Constitution, the regulation and control of marital and family relationships are reserved to the States."

- U.S. Supreme Court,

Sherrer v. Sherrer (1948 )
Conservatives who supported DOMA should, after 17 years' reflection, want the act overturned because its purpose is constitutionally improper. Liberals who want the act struck down should be discomfited by the reason the court should give when doing this.

DOMA, which in 1996 passed the House 342 to 67 and the Senate 85 to 14, defines marriage for the purpose of federal law as a legal union between one man and one woman.

...The question now is whether DOMA is "necessary and proper" for the exercise of a constitutionally enumerated congressional power. There is no such power pertaining to marriage. This subject is a state responsibility, a tradition established and validated by what can be called constitutional silence: The 10th Amendment says, "The powers not delegated to the United States by the Constitution, nor prohibited by it to the States, are reserved to the States respectively, or to the people."
Federalism, properly respected, enables diversity as an alternative to a congressionally imposed, continent-wide moral uniformity. Allowing Washington to impose such conformity would ratify unprecedented federal supremacy regarding domestic relations, a power without judicially administrable limits. By striking down DOMA - by refusing to defer to Congress's usurpation of states' powers - the court would defer to 50 state governments, including the 38 that today prohibit same-sex marriage.
Whether you agree with DOMA or not - do you really want the federal government deciding matters of family and marriage?
Cyprus Now Approaching Confiscation
The new proposed 'haircut' for large account holders is 40%.
In the €10 billion, or $13 billion, bailout agreement announced Monday, only insured accounts up to ?100,000 were protected from taxation to help fund the bailout, with estimates that uninsured depositors with larger accounts could face losses of up to 40 percent.
And guess what Mr. Spain and Italy - you're now on the haircut list too.
Savings accounts in Spain, Italy and other European countries will be raided if needed to preserve Europe's single currency by propping up failing banks, a senior eurozone official has announced.
At this point a run on banks in the PIGS is the most rational course of action. If you want to undermine the entire banking system, this is exactly how you do it.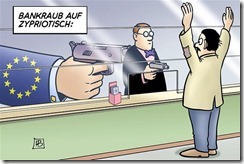 What to get if you don't want to take out a loan to buy an evil black gun or they simply aren't available. From my new favorite gun videobloggers.
The truth of the matter is that you don't have to spend a lot of money to get a good gun. You don't have to have a black rifle to be a good rifleman. Yes, an AR-15 or solid M1A can be a force multiplier in the proper hands, but it does not mean that you cannot properly defend yourself with the guns we show in this video
A Test of Your Humanity, Decency, and All Round Plus Goodness
Say you have a company, and you have two prospective workers.


Worker A might, and is likely to, take on a condition wherein they will miss 6-12 months of work or more, and by law the employer must not only retain them as an employee, but pay them for the time they are gone.
Worker B cannot suffer from this condition
If it were your money on the line which worker would you choose to hire or pay more to?
If you chose Worker B, you are very, very bad person who needs to be hated because you suck and you're bad.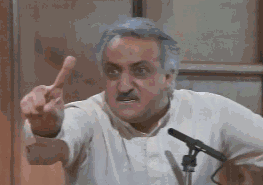 An Interactive Movie That Interacts With the Audience
Or finally an excuse to play with your smartphone during a movie.
Notable exceptions aside, it's generally agreed upon that it's improper to check one's smartphone while watching a movie in a theater. The new Dutch thriller APP, however, encourages viewers to do so. The film's soundtrack contains a digital audio "watermark" - inaudible to human hearing - that causes exclusive supplemental content to appear on smartphones running the APP app.

Directed by Bobby Boermans, the film centers around a young psychology student named Anna. The morning after a wild party, she awakens to find an app called IRIS (try spelling that backwards) installed on her phone. The all-knowing IRIS seems pretty helpful at first, but gradually turns nasty, sending compromising text messages, videos and photos to people on Anna's contacts list. Mayhem ensues when she tries to rectify the situation.

The real-life APP app allows viewers to see the trouble-making messages, etc. on their own phones, as the characters receive them in the movie. It also provides access to additional scenes, and background information regarding what's currently taking place on screen. The film reportedly still makes sense without that "second screen" content, however.
But nothing has yet to beat Polyester with its Odorama system. But avoid #7 unless you're really into cinematic realism.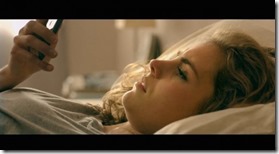 If you're not into naked Asian chicks, don't click this link. And even if you are, you are still advised not to click it. Will you heed this counsel? Fuck no but I still try, God knows I try.
Teh Tweet!
Tonight's post brought to you by J. Tiberius: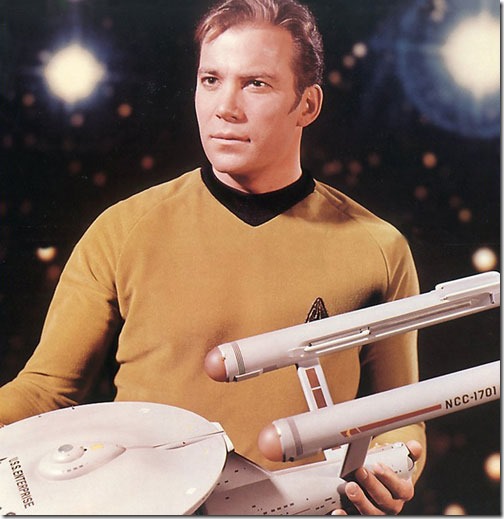 Notice: Posted by permission of AceCorp LLC. Please e-mail overnight open thread tips to maetenloch at gmail. Otherwise send tips to Ace.

posted by Maetenloch at
10:30 PM
|
Access Comments