« The 2012 Primaries Could Have Been Worse
|
Main
|
Sunday Morning Open Thread »
March 23, 2013
Overnight Open Thread (Earf Hour Edition)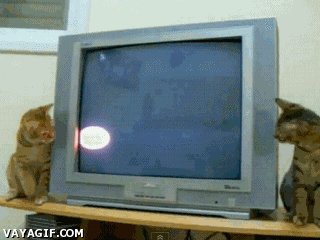 Light 'em up morons, it's Earf Hour (just ended here on the East Coast but you other time zone folks can play). Turn on all your lights, piss off your crunchy granola libtard neighbor and help prevent the next ice age or something. Of course, turning off the lights really achieves nothing.
ONT Fashion?
So, this might be acceptable for ONT attire. Spray on jeans.

What Sequester?
So much for the hiring freeze. Federal government continues to post job openings. Granted, some of those jobs are necessary but some aren't like these.

a counsel for the Morris K. Udall Scholarship Foundation with a salary up to $155,000; a director for the Air Force History and Museums Policies and Programs with pay up to $165,300; law librarians at the Justice Department with salaries reaching $115,742; a Department of Labor assistant to answer phones at a top salary of $81,204; four public affairs specialists with salaries of up to $116,000; as well as several positions for painters for the Air Force and 23 recreation aides.
Answer phones for $81K?
USMC
Circa 1970. Just chock full of awesome.

h/t Genghis
Salad Can Kill
Paging Mayor Bloomberg. Ready to eat salad in a bag is more dangerous than a cheeseburger. Funny, the article calls them beefburgers. I guess with the rash of horsemeat burgers, they need to differentiate. It is cheaper to buy your own head of lettuce instead of the ready bags.
Star Wars Trutherism
I knew it! No way that farm boy did it.

Crime Of The Day
Didn't know drinking old whiskey was illegal. Man charged with drinking $102,000 worth of pre-Prohibition whiskey.


Hill had rented the basement apartment to John Saunders, 62. Saunders is now charged by Scottdale police with consuming 48 bottles of the historic whiskey.

In a criminal complaint, Chief Barry Pritts wrote Saunders denied drinking the whiskey or removing labels from the bottles. Saunders reportedly told police he moved the cases to clean them several times but never opened any of the bottles.
Gas Taxes
States eye gas tax hikes to cover cash shortfalls, transportation projects. It would be more truthful if they just said cover cash shortfalls and not include transportation projects. If you're gonna raise gas taxes, how about reducing or eliminating ethanol in it. It would at least improve fuel mileage. In fact, you'd be doing the environment a favor and lowering food cots by eliminating ethanol.
Cat Video
Tonight's ONT brought to you by this day in history:
Notice: Posted by permission of AceCorp LLC. Please e-mail overnight open thread tips to maet or CDR M. Otherwise send tips to Ace.

posted by CDR M at
09:42 PM
|
Access Comments