« Sunday Morning Book Thread 03-03-2013: The Amazing Grace of John Newton [OregonMuse]
|
Main
|
Sequestrationgeddon: Airplanes Will Fall From The Sky! »
March 03, 2013
On Wine Drinking [CharlieBrown'sD????]
Some wine is great. Some wine tastes like crap (literally). Some wine is cheap, and some wine is really, really expensive. Unfortunately the correlation between price and quality is pretty much 0 -- as in; there is almost no relationship.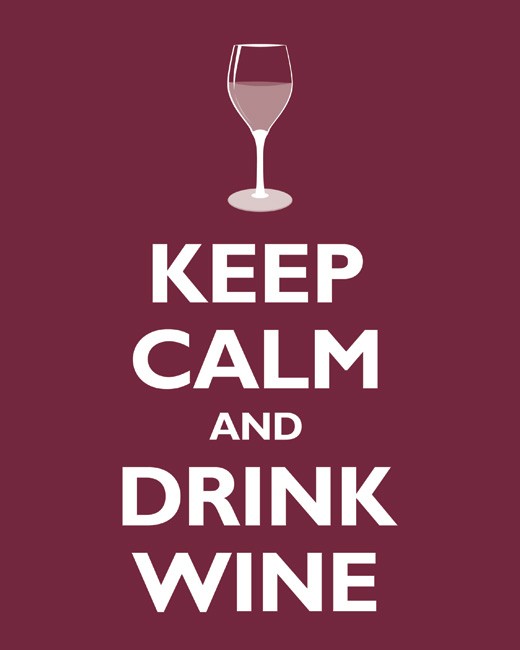 The worst thing you can do is listen to the reviewers, most of whom have likes and dislikes that overwhelm their objectivity. Sure, you could carefully read a few of them and figure out how they describe wines that you like, but that requires actually tasting the wines they review, and that could take time, and it will most certainly take lots of money. It also assumes that the reviewer is consistent, which is problematic. (Don't tell me that you can taste 50 wines in a day, and be as discerning with the 50th as with the first.)
The wine review industry (yes, it's a business, and in my opinion corrupt) isn't interested in reviewing the typical wines that you and I drink. First of all, they aren't special or rare. Second, consumers are price sensitive, and reviewers aren't -- because they are not paying for the wine they taste. Third (and I cannot document this, so it is only a theory), most reviewers are probably not tasting blind, so their opinions are meaningless as strictly objective data.
But the biggest problem with choosing wine is that the higher-priced bottles often are nothing more special than a particular flavor or characteristic. For instance, one of the most famous California Cabernet Sauvignons, Heitz Cellars "Martha's Vineyard," is noteworthy for its unique mintiness. Yes…mint. I have tasted this wine, and it does indeed taste a bit like toothpaste. And for the wonderful pleasure of having an odd and faintly unpleasant flavor intrude upon your wine drinking experience you will have to fork over about $200 for the latest vintage.
Most of those "single vineyard" designations on the high-priced bottles at the wine store are ways to isolate interesting (to the wine-maker and his accountant) flavor profiles that may or may not appeal to the vast majority of consumers. And it gets worse. Many of those flavors are an artifact of wine-making techniques from the Middle Ages, primarily from France, the land of the under-ripe grape. Don't believe me? There is an accepted aroma profile called "cat pee."
There is a reason why California and Australia make popular wines. They use ripe grapes! When wine-makers have the choice of perfectly ripe grapes to use in their wines, it obviously expands their horizons. I applaud the French for making complex, interesting wines from their grapes. It is a testament to their experience and inventiveness. But the New World (and yes, to a lesser extent, Italy and Spain) lucked out with perfect weather for grape growing. It's not our fault. Maybe the Normans should have conquered Napa and Sonoma instead of invading Britain.
By the way, the Rhone can be an exception to this generalization; many of their wines are really good, chock full of that grapey goodness that makes me think of, well, grapes.

So what's a Moron to do, when all he wants is a nice bottle of wine to go with that nice steak? It's easy. Start cheap. Buy the least expensive bottle you can find. Most wines made with modern technique and equipment are at least okay. It is a rare wine that is actually awful. If you can't find something drinkable at the lowest price point, then inch up to the next one, but don't splurge on that $30 (or $300) bottle with the fancy label, because the odds are that you are just getting a specific kind of wine, but not necessarily a better one.
My everyday wines are inexpensive Australian Shiraz blends that I can always find for less than $15, and occasionally less than $10. I used to drink more Zinfandels, but they have become popular and the prices have skyrocketed. Sure, I will sometimes pop something special, and it's great fun, and immensly pleasurable, but I am certainly not denying myself when I drink a D'arenberg The Stump Jump Red for which I paid a whopping $8.99.

posted by Open Blogger at
12:05 PM
|
Access Comments