« Sneaky Geeky: Trek Nerds Succeed in Bid to Get Pluto's 3rd Moon Named "Vulcan"
|
Main
|
Top Headline Comments 2-26-13 »
February 25, 2013
Overnight Open Thread (2-25-2013)
Are Americans Too Weird for Science?
A lot of psychology studies have been based on Americans (and other Westerners) over the years. But recent studies involving games and even optical illusions suggest that some cognition may be cultural and not universal. And that Americans are exceptional in their ways of thinking even among Westerners.
Without measuring which of these corners is longer?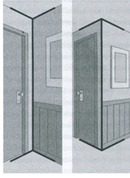 If you said the first one, you're probably an American and almost certainly from a Western country. If you said they're the same size, you just might be a redneck San tribesman from the Kalahari. Or an American who has seen this trick before. Although the possibility of a Bushman in an American suit can't be ruled out.
So given this much of a difference from a single image how much about human psychology do we really know?
It is not just our Western habits and cultural preferences that are different from the rest of the world, it appears. The very way we think about ourselves and others-and even the way we perceive reality-makes us distinct from other humans on the planet, not to mention from the vast majority of our ancestors. Among Westerners, the data showed that Americans were often the most unusual, leading the researchers to conclude that "American participants are exceptional even within the unusual population of Westerners-outliers among outliers."
Yep we're not quite like most of the world - we're special, we're outliers, we're the Group W of countries. And yet people risk their lives daily to sneak into our asylum.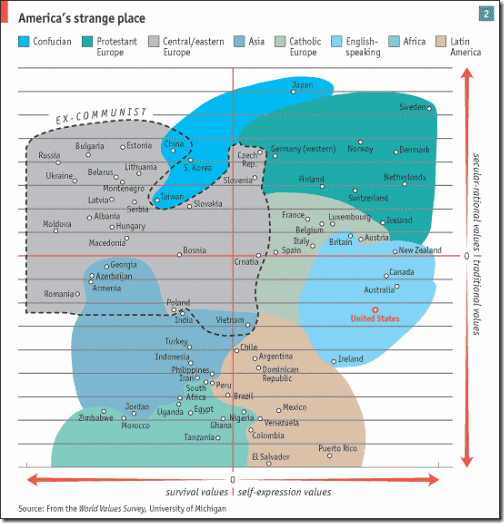 Just substitute America for Italy and take the extra vowel off the end of the names.
Italians born in 1970, who are about 43 now, will pay 50% more in taxes as a percentage of their lifetime income than those born in 1952, according to research from the Bank of Italy and the University of Verona. The research also found they will receive half the pension benefits that Italy's 60-somethings are getting or are poised to get.
AR-15: More Than a Gun - It's a Gadget
A pretty fair article from Wired on why the AR-15 has become so popular among American shooters in recent years.
Preppers, militia types, and SEAL Team 6 wannabes are certainly represented in the AR-15's customer base. But fringe groups don't adequately explain the roughly 5 million "black rifles" (as fans of the gun tend to call it) that are now in the hands of the public. No, the real secret to the AR-15's incredible success is that this rifle is the "personal computer" of the gun world.

In the past two decades, the AR-15 has evolved into an open, modular gun platform that's infinitely hackable and accessorizable. With only a few simple tools and no gunsmithing expertise, an AR-15 can be heavily modified, or even assembled from scratch, from widely available parts to suit the fancy and fantasy of each individual user. In this respect, the AR-15 is the world's first "maker" gun, and this is why its appeal extends well beyond the military enthusiasts that many anti-gun types presume make up its core demographic.

...Users can change calibers by swapping out barrels, bolts, and magazines; they can add and remove accessories like Trijicon optics, Surefire flashlights, or Crimson Trace laser sights; they can swap out the rail system on the gun's fore-end to accommodate more or fewer accessories; they can change grip styles and stock sizes to tailor the gun to fit their own body; they can even theme the gun with special paints and decals (zombie apocalypse themes are popular, but I've also seen Hello Kitty).
And don't forget that the 'black rifle' has long been the red-headed mixed-race step-child of the shooting world:
Even cowboy and conservative icon Ronald Reagan had no love for the black rifle, and didn't think it belonged in civilian hands. And when the AR-15 was targeted in the first assault weapons ban in 1994, the NRA actually lent its grudging support to the measure. (Though only after the insertion of a "sunset clause" allowing the ban to expire years later.)

...As recently as 2004, when the NSSF still had the policy of disallowing AR-15 makers to display any "tactical" imagery on the floor of SHOT, the gun industry's main annual trade show, the AR-15 could be shown off only as a hunting rifle.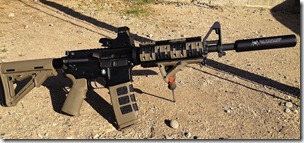 Well the Amish want power tools too so manufacturers have come out with custom models that they can use:
The Amish have traditionally been farmers, but land has become prohibitively expensive to purchase, so many are turning to woodworking to earn a living. Since their homes are not wired with electricity, their table saws, drills and sanders are retrofitted with gas engines and compressed air tanks.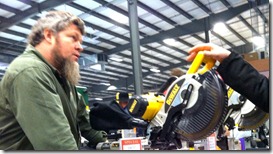 Court Rules Arizona Can Prosecute Sober People for Driving Under the Influence
If AZ police can detect marijuana metabolites in your blood even from weeks before, you just got yourself a DUI:
An appeals court has issued a ruling that upholds the right of authorities to prosecute pot smokers in Arizona for driving under the influence even when there is no evidence that they are actually high.
.The ruling overturns a decision by a lower court judge who said it didn't make sense to prosecute a person with no evidence they're under the influence.
.The case stems from a 2010 traffic stop in Maricopa County. The motorist's blood test revealed only a chemical compound that is found in the blood after another compound produced from ingesting marijuana breaks down.
According to testimony by a prosecution criminalist, the compound found in the man's blood doesn't impair the ability to drive but can remain detectable for four weeks.
.However, the Court of Appeals sided with prosecutors who appealed, saying that allowing the testing for marijuana's active compound would unduly restrict law enforcement.
7 Obscure, Remote and Super-Geeky Military Bases
Out in the barrens of the Aleutian island of Shemya, 1,200 miles west of Anchorage and 200 miles east of Russia sits an airfield that's so obscure not even the Air Force bothers to keep up a permanent presence of their own personnel, instead paying for a small team of contractors to keep the place from literally falling apart in the harsh Arctic climate. But since 1977, the base has also been home to the massive Cobra Dane ballistic missile radar, a phased array early warning system designed to spot Soviet missile launches over the North Pole, and track launch tests in eastern Russia.

...But Cobra Dane is pointing the wrong way - toward the west and toward the Kamchatka Peninsula, not toward the south where the U.S. carries out its tests at Kwajalein.

On the other hand, that puts Cobra Dane at Eareckson in a position to monitor North Korean rocket launches, even though the radar is outdated compared to more advanced SBX radars mounted on floating platforms. The Pentagon doesn't have plans to scrap the radar, either. On the contrary, it's paying Raytheon $65 million for maintenance and engineering work on the radar through 2015.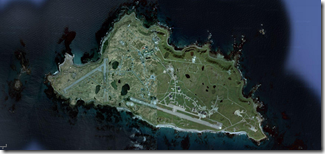 Sweden: 'Infidelity Checks' Not Rape
Or rape-rape as long you don't break the vjay plane apparently. Or maybe not. Those scandis sure have a lot of rules about stuff.
A Swedish court has ruled that a 28-year-old man who ripped off his girlfriend's trousers and underwear to perform an "infidelity check" is not guilty of rape or any other sex crimes.

The man had previously been convicted of rape by a lower court after he tore off his girlfriend's clothes and forced his fingers into her genitals on suspicion that she had been unfaithful, legal trade publication Dagens Juridik reported.
Theme of the Evening: Muse, Classical Style
The Yahoo AoSHQ group. Bla bla bla.
And my twitter thang.
Tonight's post brought to you by Curiosity's self-portrait: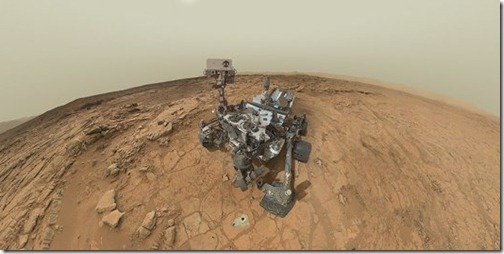 Notice: Posted by permission of AceCorp LLC. Please e-mail overnight open thread tips to maetenloch at gmail. Otherwise send tips to Ace.

posted by Maetenloch at
10:18 PM
|
Access Comments