« Pre-ONT how does shit work? [Purp]
|
Main
|
Late Night Question: How Can You (Externally) Blow Up A Star? »
February 16, 2013
Overnight Open Thread (16 Feb 2013)
Oh hell no. Intel Watching You Watch TV.

The most intriguing element of the box is the built-in camera that monitors viewers and is designed to give advertisers a better insight into who is watching their shows. Originally it appeared this would simply capture crude information such as an estimate of the gender and age of viewers.

Now Intel is talking about the idea of using facial recognition as a way for individual viewers to automatically "log in" to a personal account on the box. The idea is that if you sit in front of the screen alone, the box can make viewing recommendations or show a favorite channels list based on your personal viewing history.
Now Intel says this feature can be turned off, but I'm sure it can be turned back on via other means without you knowing. Plus, it might be a tad embarrassing if your pron playlist comes up when you have company.
Blown By The Bone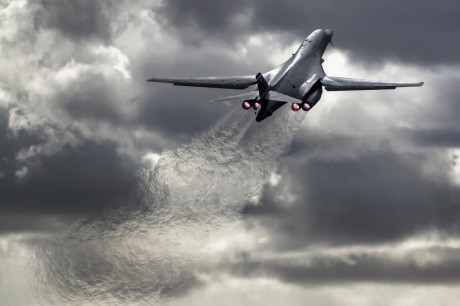 We really need to set something like this up for the MSM now. Get all of those dimwits to stand there like these fools did. How A Group Of Photographers Was Blown And Burnt By A B-1B Lancer's Afterburner At An Airshow.
Here's the video: The Original and Genuine "Blown By The Bone". Dumbasses.
SAD
I had no idea shyness is a disorder. Social Anxiety Disorder (SAD). And there is a drug to treat it too? I thought that's what booze was for. I wonder how much a dating coach makes?
Dildo Maker
Can't afford a 3D printer to make your own? No problem. Turn Objects Into Sex Toys With The Dildo Maker.
Pics Of The Sun
Pretty amazing shots. Alan Friedman's Astonishing HD Photographs Of The Sun From His Own Backyard.
Grading On The Curve
Haha. Live by the curve, die by the curve. Students Boycott Final To Challenge Professors Grading Policy And Get A's.

As the semester ended in December, students in Fröhlich's "Intermediate Programming", "Computer System Fundamentals," and "Introduction to Programming for Scientists and Engineers" classes decided to test the limits of the policy, and collectively planned to boycott the final. Because they all did, a zero was the highest score in each of the three classes, which, by the rules of Fröhlich's curve, meant every student received an A.

"The students refused to come into the room and take the exam, so we sat there for a while: me on the inside, they on the outside," Fröhlich said. "After about 20-30 minutes I would give up.... Then we all left." The students waited outside the rooms to make sure that others honored the boycott, and were poised to go in if someone had. No one did, though.
Wascally Wabbits
It is wabbit hunting season right? Bunnies Attacking Cars At Denver's International Airport. I think we've found Skynet's weakness. Hopefully, they won't develop a taste for human flesh.
Best Beer Cities
Be happy San Diego morons. You guys are #1 on the Best Beer Cities List. At least according to the Seattle PI.
Kitteh Video
Tonight's ONT brought to you by:
Notice: Posted by permission of AceCorp LLC. Please e-mail overnight open thread tips to maet or CDR M. Otherwise send tips to Ace.

posted by CDR M at
10:00 PM
|
Access Comments