« Mary Katherine Ham on CNN's Serial-Killer Fanboy, Marc Lamont Hill
|
Main
|
Crouching Ewok, Hidden Overnight Open Thread (2-14-2013) »
February 13, 2013
Overnight Open Thread (2-13-2012)
Some names are mostly just fads - their popularity quickly rises and just as quickly falls. But then there are other names that are steadily growing until something (or someone) drives their popularity into the ground i.e. poisons them. And in fact Hilary seems to become the most poisoned name ever.
"Hilary", though, was clearly different than these flash-in-the-pan names. The name was growing in popularity (albeit not monotonically) for years. So to remove all of the fad names from the list, I chose only the names that were in the top 1000 for over 20 years, and updated the graph (note that I changed the range on the y-axis).

I think it's pretty safe to say that, among the names that were once stable and then had a sudden drop, "Hilary" is clearly the most poisoned.
I can attest to this. Long before I ever heard of the Clintons I always thought Hilary was great girl's name that was uncommon but nice-sounding. Then 1992 happened and I scratched it off my list - permanently. Maybe in 100 years or so it'll get another shot.
Also I predict a glut of strippers named Ashanti in about ten years.
And apparently some Saturn fanboys were unhappy with all the Mars-love, so here's the surface of Titan. Looks like the Gobi desert to me.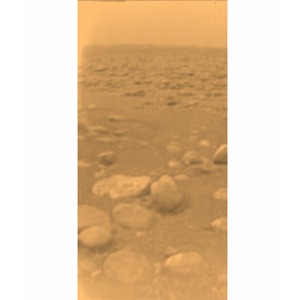 An Interesting Theory About Obama's Birth Certificate
From a Bookworm reader:
I worked in adoptions social work in both Maryland and Tennessee between 1964 and 1967. During that period, at the time of a child's adoption, both states pulled the original birth certificate, sealed it, and issued a new birth certificate with all the data the same, but substituting the adoptive parent(s)'s name and the adopted child's new name for the originals. All other birth records were also sealed. If Hawaii followed the same practice, this would have happened at the time of Obama's adoption by the Indonesian step-father. There literally would be no original birth certificate available without all parties' permission.

...I have long assumed that the available birth certificate for Obama is in his adoptive father's name, and since that didn't fit the narrative of his public persona, he wouldn't sign for its release and he produced that computer generated phony when things got too hot.
I've never been a Birther but I guess I am a sorta a birther in that I've always assumed that Obama was born in HI but there was something on his birth certificate that was embarrassing and/or didn't fit his narrative and that was why he acted so squirrely about it. The adoption theory actually would fit all the  known facts.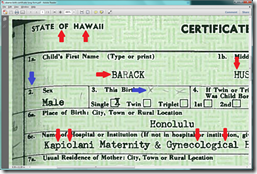 Your Phone is Not at Wayne Dobson's House
There's a bug in Sprint's Find My Phone system in North Las Vegas that always says your phone is at his house - it's not.
If a cellphone GPS system can't get a specific read on a device, the system will return a general location. For Sprint users in North Las Vegas, the general location returned is the home of Wayne Dobson, and over the last couple years, several people have knocked on his door looking for their phone with the Find My Phone feature. These situations are generally diffused when Dobson calls the police, and he's even invited people in to wait for the police to show up.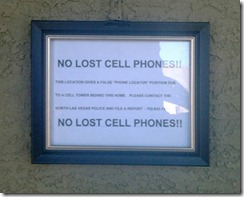 The Key to Fluency in a Language: Learning 10,000 Words
Well learning 10,000 words in a single year is probably too ambitious for most people but I do think there's something magical about mastering 6 to 10K words in a language.
It's enough to let you get the gist of most conversations and articles and begin adding new vocabulary from context. Plus it's usually sufficient to let you communicate whatever you need to even if it's in caveman-speak. Even knowing just the top 1000 most common words in language and a bit of pantomiming is often enough to get by even if no one speaks English.
There's a lot of bits of childhood culture and entertainment that we forget about as we get older:
Lying in bed at night, waiting for sleep to overtake me, an entertaining feature was to press gently on my eyes with my fists and rub, causing the activation of phosphenes and a bit of a light show (the Greeks had described the phenomenon long before my time, but I was unaware of that and thought I'd invented the activity on my own).

Then there was the repetition of a familiar word until it became strange. This was accomplished by simply saying it aloud over and over to the point where it was leached of its original meaning and devolved to a mere sound. I recall this happening most effectively and dramatically with the word "pink," but others will do quite nicely.
One of my favorites was simply to spin around until I was so dizzy I couldn't even get up. Or clapping my hands together until they started getting numb and it felt like I was touching a force field.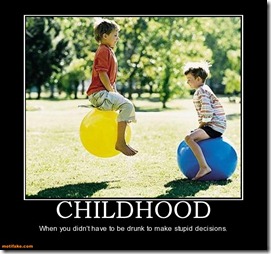 Registration for Precious Metals?
Illinois wants gold control as well as gun control:
While passed in the Illinois Senate last year, and moth-balled in the House since, Rick notes that "the long and short of it is is they want an audit trail to any precious metals, whether you're talking coins or bullion." It does not seem too much of a stretch to this Chicagoan to the 1933 Executive Order #6102 that confiscated gold and cleared the way eventually for Nixon's 1971 disconnect of the dollar from gold. As Liberty Blitzkrieg's Mike Krieger notes: "So let me get this straight.  First they want gun registration and now precious metal registration?  I'm sure the government would only use such information in our best interests, because as we all know: Your Government Loves You.  Sounds reasonable, after all, only 'terrorists' buy guns and gold anyway."
I hate Illinois control Nazis.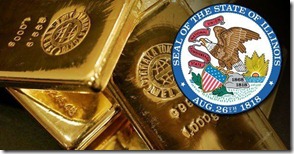 The Slow Death of Texas German
I knew there were a lot of German immigrants to Texas but I didn't realize they had their own dialect known as Texas German:
As the obscure dialect of Texas German nears extinction, an entire culture and way of life that deeply shaped Texas is about to disappear.

A century ago, more than 100,000 people in a large swathe of south central Texas spoke the dialect. To the uninitiated, it sounds like a strange mishmash of English and German.

Today, perhaps 8,000 people can speak it, the youngest of whom are in their 60s, according to Hans Boas, a University of Texas at Austin professor who studies Texas German. Few have passed it on to their children and grandchildren, so the dialect is now impossible to save, Boas said.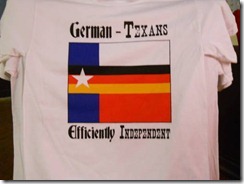 Teh Tweet!
Yahoo group. That is all.
Tonight's post brought to you by Aston-Martin, 1963: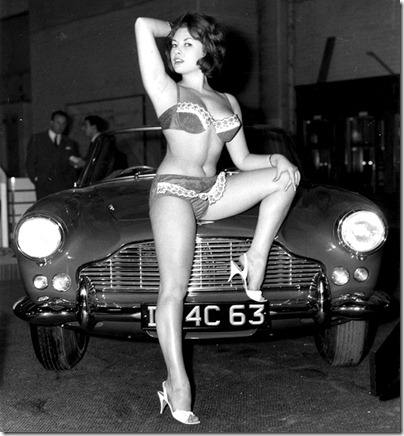 Notice: Posted by permission of AceCorp LLC. Please e-mail overnight open thread tips to maetenloch at gmail. Otherwise send tips to Ace.

posted by Maetenloch at
10:08 PM
|
Access Comments