« Lindsey Graham on Benghazi: Yeah, That "What Does It Matter" Answer Wasn't Good Enough
|
Main
|
Top Headline Comments 2-11-13 »
February 10, 2013
Overnight Open Thread (2-10-2013)
"Knock knock." Who's there? "Snow."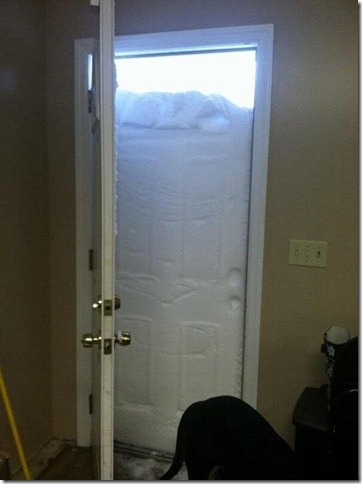 Benghazi Dirt: Obama Administration up to its Neck in Covert Acts that Led to Benghazi Deaths
Pretty much everything that people have speculated about the Obama administration's activities in Libya up to the attack seems to have been true:
(Deputy National Security Advisor) John Brennan also ran a highly compartmentalized program out of the White House in regard to weapons transfers, and Stevens would not have been trusted with that type of information. Stevens likely helped consolidate as many weapons as possible after the war to safeguard them, at which point Brennan exported them overseas to start another conflict.
Behind closed doors, President Obama had given his counterterrorism adviser, John Brennan, carte blanche to run operations in North Africa and the Middle East, provided he didn't do anything that ended up becoming an exposι in The New York Times and embarrassing the administration. In 2012, a secret war across North Africa was well underway.
With JSOC (Joint Special Operations Command), Brennan waged his own unilateral operations in North Africa outside of the traditional command structure. These Direct Action (DA) operations, unlike the traditional ISR missions mentioned above, were 'off the books' in the sense that they were not coordinated through the Pentagon or other governmental agencies, including the CIA.
The aftermath of one of these secret raids into Libya would have grave consequences for all of them, including former Navy SEALs Ty Woods and Glen Doherty. SOFREP believes the Benghazi attack on 9/11/12 was blowback from the late-summer JSOC operations that were threatening the Al Qaeda-aligned militant groups (including Ansar Al-Sharia) in Libya and North Africa, now a leading base of operations for Islamic extremism.
And when things went bad Obama and his entire staff were basically AWOL while Americans were fighting and dying in Benghazi.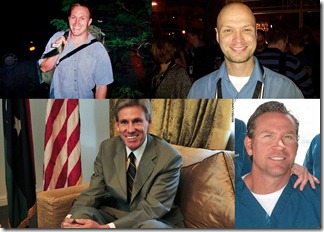 Dorner v. LAPD: The Evidence So Far
When I read through Dorner's manifesto I figured his account of being unfairly fired was self-serving but that also given the details he probably did get a raw deal. Not that that justifies anything he did after that.
But Aaron Worthing has delved into the files released by the LAPD and found that their firing of him was probably justified since Dorner's account wasn't credible, was contradicted by civilian eye-witnesses, and seemed to be retaliation against the officer who had just given him an unsatisfactory review.
So to believe Dorner, you have to believe that he kept quiet about an incident that didn't trouble him when it happened, just... because.  You have to believe all three hotel employees were lying.  You have to believe that Gettler was cut but not bruised.  You have to believe that Evan's shoes left no dirt on him.  You have to believe it is entirely a coincidence that Dorner first brought up the complaint after he got a poor review.  And you have to believe that three kicks were somehow so horrendous they ate at his conscience but not enough to bring it up right after it happened.  That is not to say there isn't any evidence besides his own word to support the claim Evans kicked Gettler, but do you find any of it credible?  You have the videotaped statement of a lunatic who had to be led to each answer, which was still inconsistent with what Dorner said, and the hearsay of Richard Gettler.
DHS Claims Right to Seize Your Electronics Within 100 Miles of Border
Well DHS has always claimed the right to inspect any electronics when you enter the US but this seems like quite an expansion of power:
In a not-so-unexpected move, the Department of Homeland Security has concluded that travelers along the nation's borders may have their electronics seized and the contents of those devices examined for any reason whatsoever - all in the name of national security. According to legal precedent, the Fourth Amendment - the right to be free from unreasonable searches and seizures - does not apply along the border. The memo highlights the friction between today's reality that electronic devices have become virtual extensions of ourselves housing everything from e-mail to instant-message chats to photos and our papers and effects - juxtaposed against the government's stated quest for national security. By the way, the government contends the Fourth-Amendment-Free Zone stretches 100 miles inland from the nation's actual border.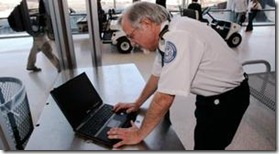 UK Soldiers Get Their Own Personal Drones
...British soldiers in Afghanistan have been issued several Black Hornet Nanos, a palm-sized UAV that can scout around corners and obstacles for hidden dangers.

Each UAV measures just 4 x 1 inches (10 x 2.5cm) and weighs a mere 0.6 ounces (16 grams), making it easy for troops to carry along with the rest of their gear. A built-in camera transmits live video and still images to a handheld control unit at a range of up to half a mile (800 meters).

The Black Hornet Nano flies like a mini helicopter, but is stable enough to withstand harsh conditions and heavy wind. On a full charge, the tiny UAV can fly up to 30 minutes at a top speed of 22 mph (35 km/h), giving soldiers on the ground ample time to quickly survey an area. An operator can also use the control unit to pilot the drone directly or input a set of GPS coordinates for it to follow on its own.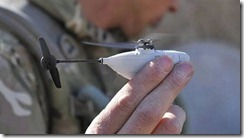 And an enemy:
A mistake that the Institute for Centrifugal Research** works tirelessly to correct. The ICR'€™s "€œpioneering achievements in the realms of brain manipulation, excessive G-Force and prenatal simulations"€ are illustrated, quite vividly, in Till Nowak'€™s short documentary, presented below. I beg you, please, wait for the "wedding cake"€™ amusement ride.
The Rollercoaster of Getting a Book Out
Another Reason to Buy a Sodastream
As I've written before I'm very very happy with my Sodastream. But despite its convenience and savings there are those who demand it be boycotted. Why? Because it's an Israeli company and therefore must be evil or something.
But on top of all those reasons to buy a Sodastream, now there's another. I hadn't known this before, but the company is an Israeli one, and, predictably, all the self-righteous leftist friends of the PLO would like you to boycott it. In an unintentional but predictable irony, this seems to be in part because the Israeli firm hires Palestinians to work in its plant-and of course, as the capitalist pig fat cats they are, therefore exploits the poor workers.
About the only negative to Sodastream is that they charge too much for CO2 refills. But just buy one of these adapters and you can use paint ball CO2 tanks and their refills are only $4 and the same grade of CO2 as Sodastream's.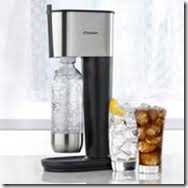 Weekly AoSHQ Commenter Standings
Top 10 commenters:
1 [1182 comments] 'sven10077' [165.93 posts/day]
2 [624 comments] 'Niedermeyer's Dead Horse'
3 [614 comments] 'Oldsailors Poet, Author of Amy Lynn available on KINDLE finally'
4 [477 comments] 'Anna Puma (+SmuD)'
5 [379 comments] 'AllenG (Dedicated Tenther) Channelling Breitbart'
6 [365 comments] 'Jones in CO'
7 [358 comments] 'ette'
8 [354 comments] 'garrett'
9 [348 comments] 'Vic'
10 [331 comments] 'Billy Bob, Pseudo Intellectual'
Top 10 sockpuppeteers:
1 [71 names] 'The Political Hat' [9.97 unique names/day]
2 [64 names] 'Islamic Rage Boy'
3 [51 names] 'beach'
4 [41 names] 'T. Hunter - let it burn'
5 [32 names] 'boulder toilet hobo'
6 [32 names] 'Cicero, Semiautomatic Assault Commenter'
7 [28 names] 'toby928? for TB'
8 [25 names] 'Truck Monkey'
9 [24 names] 'zsasz'
10 [24 names] 'andycanuck'
The group. Yeah.
Where it's at - the Twitter
Tonight's post brought to you by the Stooges and their ladies: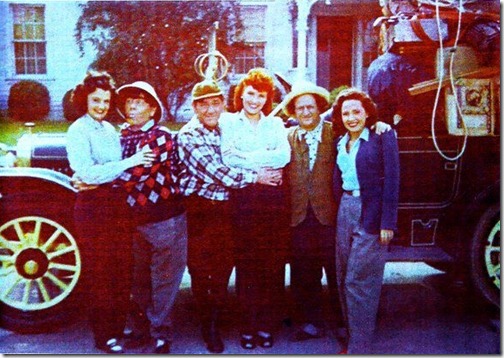 Notice: Posted by permission of AceCorp LLC. Please e-mail overnight open thread tips to maetenloch at gmail. Otherwise send tips to Ace.

posted by Maetenloch at
10:15 PM
|
Access Comments