« Perhaps not The Worst Superbowl Post in the History of Superbowl Posts
|
Main
|
Overnight Open Thread (3 Feb 2013) »
February 03, 2013
Superbowl Halftime Report IMPORTANT! UPDATED
Beyonce has nice legs.
The Ravens are kicking ass.
That's the deep analysis you get from the Ace of SpadesHQ sports desk.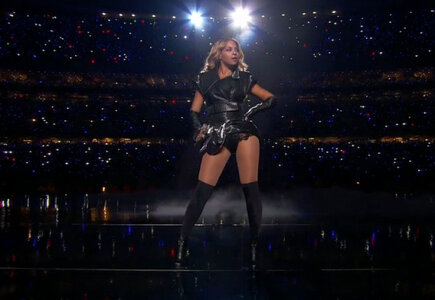 UPDATED! Deep, deep analysis. The niners are completely hosed.
No new info on Beyonce's legs.
IMPORTANT UPDATE TO THE UPDATE: Darkness in the dome. We can only pray for the babies that are being eaten and/or raped, and Ray Lewis' whereabouts.

posted by Dave In Texas at
08:25 PM
|
Access Comments