« Deep Thought for the Night
|
Main
|
Top Headline Comments 1-29-13 »
January 28, 2013
Overnight Open Thread (1-28-2013)
Professor Jacobson of Legal Insurrection isn't giving up:
I have not given in to all the doom and gloom, although it's hard not to.  There is a deliberate effort to declare the Republican Party, conservatives, and the Tea Party movement over.  Operation Demoralize never stops.
And often the effects of demoralization are far worse than any particular defeat. You can recover from losses but not from an internal defeat of the spirit.
And Joe Engel follows up on this:
As tempting as it is sometimes to compare our inept and feckless Republican leaders to Marshal Pιtain and his Vichy toadies, that only highlights how unwarranted the demoralization is.

Because for all our despair and disappointment, life in America 2013 is hardly comparable to life in Casablanca 1942.  Those who were caught in hegemonic limbo never knew whether today was the day they'd be rounded up as one of the "usual suspects" and pay the ultimate price as an enemy of the German state.

Yet even while the movie Casablanca was being shot through the summer of '42, the Allied invasion of North Africa was being plotted, culminating that November in Morocco's liberation.

So here, be inspired.  And sing loud-louder than they do.  We're all Victor Laszlo now.
I'm shocked, shocked that demoralization is taking place in this establishment.
"Do not blame Caesar, blame the people of Rome who have so enthusiastically acclaimed and adored him and rejoiced in their loss of freedom and danced in his path and gave him triumphal processions and laughed delightedly at his licentiousness and thought it very superior of him to acquire vast amounts of gold illicitly. Blame the people who hail him when he speaks in the Forum of the 'new, wonderful good society' which shall now be Rome's, interpreted to mean 'more money, more ease, more security, more living fatly at the expense of the industrious.' Julius was always an ambitious villain, but he is only one man."
Attributed to Marcus Tullius Cicero but probably from a novel about him.
Prager U: Adam Carolla on the Ability to Change
And Bookworm explains her own discovery of the ability to self-change:
Believe it or not, the most important book I've ever read is Dale Carnegie's How To Win Friends and Influence People.

I picked Carnegie's book off my high school library's shelf when I was fifteen - a very awkward, unattractive fifteen-year-old, who compensated for social inferiority with a cutting wit that, while sophisticated and often funny, saw people (especially boys) backing away from me as fast as possible. How to Win Friends and Influence People was the first intimation I had that, by changing myself, I could change how people respond to me. I didn't become nicer overnight, but I made the decision then and there that I was a work in progress and that I had a lifetime responsibility to improve myself.
Based on their interpretation of an 1884 law and has already collected $100 million in 'fees'. Except a judge has just issued an injunction based on the fact that they don't actually have legal authorization to do this. Oops.
Black Holes and the 774AD Gamma Ray Burst
It was my understanding that only mankind had the capability to harm Gaia. Cause we're a plague or something. :roll: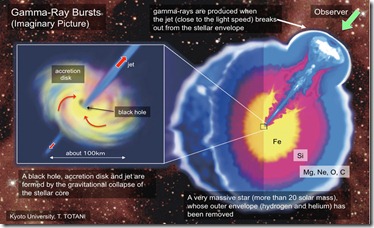 Here they list five decent choices but I'm sure the horde can come up with plenty others.
The Most Florida Crime Ever: Naked Carny Poops & Masturbates Amidst Gunfire
Well gunfire tends to break my fap concentration but then I'm no FL carny.
Fort Myers, Florida - Gregory Matthew Bruni, 21, [a carnival worker] is facing charges of damage to property, burglary, battery and resisting an officer. The victims told the Lee County Sheriff's Office they were inside around 6:50 p.m. when they heard noises on the roof.

They went outside and saw a naked man, later identified as Bruni, on the roof, according to a Lee County Sheriff's Office report. They said the man then jumped off the roof and onto one of the victims, knocking him down.

The man then ran into their home and pulled a 72-inch television off a living room wall, breaking it.

...The victim told investigators he yelled for his wife to get a gun as Bruni continued to thrash around the house, knocking over a wet/dry vacuum and spilling its contents on the floor. The wife fired three shots from a .38 caliber revolver at Bruni, but missed and hit a wall.

Bruni then fell to the ground and began masturbating in the living room before he ran into the victims' son's bedroom and began rubbing his face with clothing, according to the report.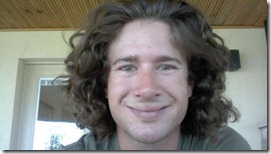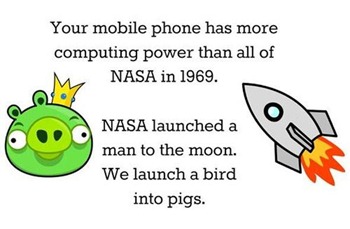 On the other hand computing power wasn't the main limiting factor then either.
The Yahoo AoSHQ group. Bla bla bla.
And my twitter thang.
Tonight's post brought to you by the only known video of Anne Frank: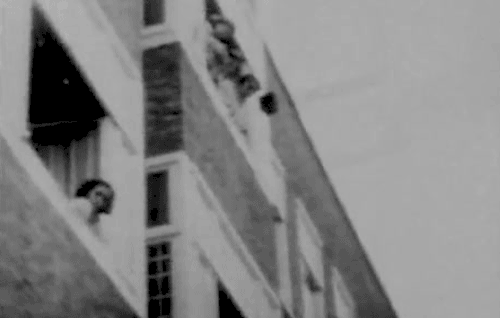 Notice: Posted by permission of AceCorp LLC. Please e-mail overnight open thread tips to maetenloch at gmail. Otherwise send tips to Ace.

posted by Maetenloch at
10:06 PM
|
Access Comments