« AFC Playoffs
|
Main
|
Top Headline Comments 1-14-13 »
January 13, 2013
Overnight Open Thread (1-13-2013)
Hey it's a fresh new week. So we have that going for us. 
NRA Ratings by Congressional District
For the most part they're about what you'd expect but it is interesting how nearly every Southern states has at least a few districts with NRA F-rated congressmen while the west has most of the full-state A-ratings.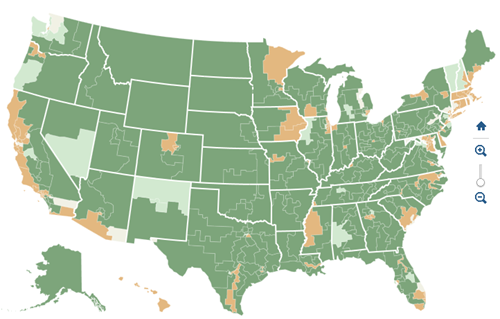 Also Piers Morgan Exposes Dana Loesch's Lack of Gun Knowledge by Just Making up Models, Calibers
PJ O'Rourke on the Stingy Worldview of the Left
Even happiness is zero-sum:
There is a fixed amount of good things. Life is a pizza. If some people have too many slices, other people have to eat the pizza box. You had no answer to Mitt Romney's argument for more pizza parlors baking more pizzas. The solution to our problems, you said, is redistribution of the pizzas we've got-with low-cost, government-subsidized pepperoni somehow materializing as the result of higher taxes on pizza-parlor owners.

In this zero-sum universe there is only so much happiness. The idea is that if we wipe the smile off the faces of people with prosperous businesses and successful careers, that will make the rest of us grin.

There is only so much money. The people who have money are hogging it. The way for the rest of us to get money is to turn the hogs into bacon.

Mr. President, your entire campaign platform was redistribution. Take from the rich and give to the . . . Well, actually, you didn't mention the poor. What you talked and talked about was the middle class, something most well-off Americans consider themselves to be members of. So your plan is to take from the more rich and the more or less rich and give to the less rich, more or less. It is as if Robin Hood stole treasure from the Sheriff of Nottingham and bestowed it on the Deputy Sheriff.
Royal Navy vs. Japanese Navy Fun Fact of the Day
The Japanese navy boasts roughly four times as many major warships as the British Royal Navy.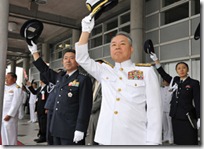 If We Could Preserve Only One Sentence
"Richard Feynman was once asked what he would pass on if the whole edifice of modern scientific knowledge had been lost, and all he could give to posterity was a single sentence. What axiom would convey the maximum amount of scientific information in the fewest possible words? His candidate was 'all things are made of atoms.' In a similar spirit, if the whole ramshackle structure of contemporary macroeconomics vanished into thin air and the field had to be reconstructed from scratch, the sentence which packs as much of the discipline into the fewest possible words might be 'governments are not households.' "
Tyler Cowan also suggests other forms such as "In the short run, governments are not households." or "Today is a long run from some time back.".
Mad Jack: The Only Soldier in WWII To Kill the Enemy With a Bow and Arrow
After coming face to face with Lieutenant Colonel John Churchill, the Germans probably had a similar, if less affectionate, moniker for the eccentric officer.

Rather than wield a sub-machine gun in battle, the commando leader inspired his comrades by storming beaches armed with a bow and arrow and two-handed sword, dressed in a kilt and playing a set of bagpipes.

He enhanced his reputation by capturing 42 German prisoners with only his broadsword and later escaping from one of the most daunting Nazi jails before the end of the war.

The colourful officer's bravery - he is the only soldier in the war credited with killing enemy troops with arrows - earned him a chestful of gallantry medals, including two Distinguished Service Orders and a Military Cross.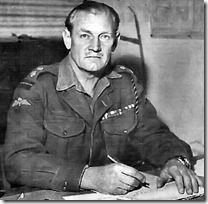 The Ins and Outs of Fluid Coupling
You'd expect it to be completely boring yet this 1954 Department of Defense film is surprisingly mesmerizing.
Court Overturns Rape Conviction Because 1872 Law Says Unmarried Women Can't Get Raped
Well at least not rape-raped via impostering:
An 18-year-old woman who was raped by her brother's friend, who pretended to be the victim's own boyfriend, has had her rape conviction overturned by a California appeals court because of a 1872 law that says unmarried women are not legally protected from sexual assault by "impostors."
Weekly AoSHQ Commenter Standings
Top 10 commenters:
1 [1139 comments] 'sven10077' [159.88 posts/day]
2 [872 comments] 'Anna Puma (+SmuD)'
3 [594 comments] 'Oldsailors Poet, aka Jack July author of Amy Lynn available on Amazon.'
4 [489 comments] 'Vic'
5 [444 comments] 'Jones in CO'
6 [403 comments] 'toby928? for TB'
7 [394 comments] 'Jane D'oh'
8 [363 comments] 'BCochran1981'
9 [359 comments] 'RWC'
10 [292 comments] 'EC'
Top 10 sockpuppeteers:
1 [122 names] 'derit' [17.12 unique names/day]
2 [52 names] 'aalex_'
3 [40 names] 'Cicero (@cicero)'
4 [36 names] 'The Political Hat'
5 [32 names] 'kbdabear'
6 [29 names] 't-bird'
7 [26 names] 'Truck Monkey'
8 [20 names] 'Brandon In Baton Rouge'
9 [18 names] 'andycanuck'
10 [17 names] 'Lurking Canuck'
The group. Yeah.
Where it's at - the Twitter
Tonight's post brought to you by early hints: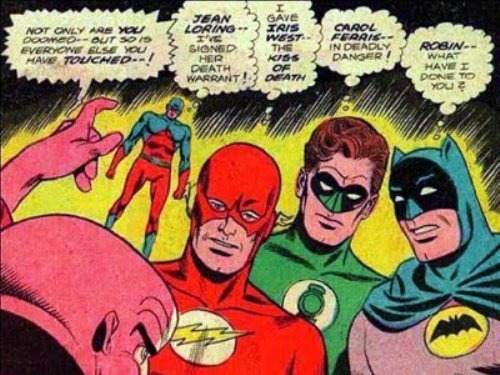 Notice: Posted by permission of AceCorp LLC. Please e-mail overnight open thread tips to maetenloch at gmail. Otherwise send tips to Ace.

posted by Maetenloch at
10:09 PM
|
Access Comments