« Dear god - even silverware can spy on you now[PA]
|
Main
|
Top Headline Comments 1-8-13 »
January 07, 2013
Overnight Open Thread (1-7-2013)
Super-Car Performance Over Time
A collection of charts from Car and Driver showing how top of the line cars have gotten better over the years.
Today you can walk in practically any dealership and (with enough money) pick up a car that would blow away almost racing car circa 1962 i.e. this Ferrari 250 GT.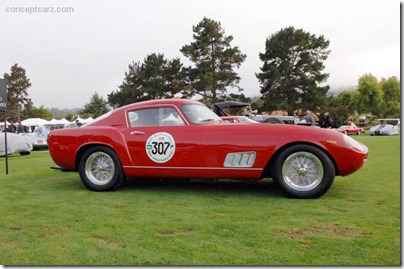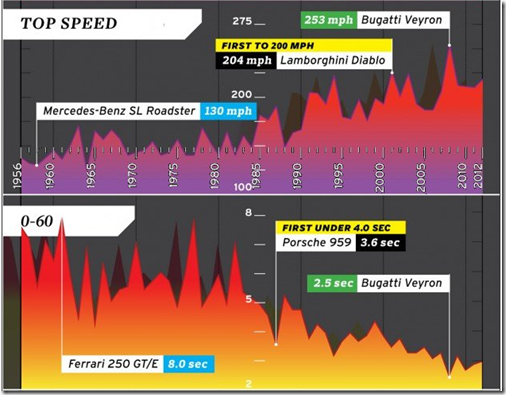 Democrat leaders in the Senate and House assert that Obama has the power to unilaterally raise the US debt ceiling:
Senate Majority Leader Harry Reid (D-NV) has reportedly told President Barack Obama that he would back the president overriding congressional authority and unilaterally raising the debt ceiling.

House Minority Leader Nancy Pelosi (D-CA) was more forceful: "I've made my view very clear on that subject: I would do it in a second. But I'm not the president of the United States."
And if Obama agrees with them, next step is fiat government by assertion of authority.
Your semi-automatic gun might just become the same as a machine gun:
If new gun control measures don't pass the Senate and House, the game is far from over.  The Obama administration is investigating the possibility of executive orders reclassifying semi-automatic firearms as title 2 weapons, thus doing by fiat what the legislative branch rejected.  The fight will continue, just in a different locale than the Senate and House.
According to wikipedia this would make them all subject to NFA rules:
Title II of the Gun Control Act of 1968 is a revision of the National Firearms Act of 1934, and pertains to machine guns, short or "sawed-off" shotguns and rifles, and so-called "destructive devices" (including grenades, mortars, rocket launchers, large projectiles, and other heavy ordnance). Acquisition of these weapons is subject to prior approval of the Attorney General, and federal registration is required for possession. Generally, a $200 tax is imposed upon each transfer or making of any Title II weapon.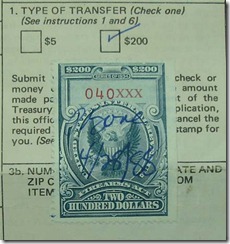 Advances in Betting: Gambling on When Terminal Cancer Patients Will Die
Families of terminally ill patients are making bets to predict the date their relatives will die.
The punters are wagering on a macabre game which has sprung up in Taiwan.
According to China Press, senior citizens' clubs have set up more than 10 gaming houses in Taizhong City as the bizarre trend has taken off.
Gamblers - including cancer patients' family members and even the doctors - have lodged NT$100m (Β£2.1m) with bookies.
It is reported that those who want to take part in the game have to pay a membership fee of NT$2,000 (Β£43) to the bookies.

The bookies then visit hospitals to seek permission from the patients' family.
Then they take the punters to the hospital on their next visit to observe the patients.
According to the rules, the bookies win if the cancer patients die within a month.
However, if they die between one and six months after the bets were placed, the gamblers would be paid three times their wager.
Want Your Husband to Lose Weight?
Science says to nag him:
When it comes to the challenge of losing weight, there's nothing like having the backing and support of a loving partner.

But it turns out the best way for a wife to persuade her husband to shed a few pounds may be to nag him about it as well.

Research shows some men are much more likely to lose weight if their other halves criticise, confront and reject them, rather than offer sugar-coated encouragement.

American researchers who studied how couples support each other in the battle of the bulge found men who lacked motivation to diet and exercise got much  better results if their wives gave them a hard time over it. But the same approach does not work for women, it appears.
And guys - for just $9.99 a month I can make sure your wife never sees this article.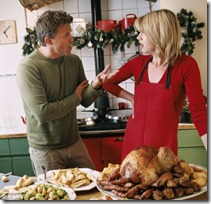 Apparently it's a thang now:
It's official. The phenomenon which is "Here Comes Honey Boo Boo" has infiltrated every last crevice of our psyche. Including our sex lives. Boo Boo and other "redneck" reality shows like "Duck Dynasty," "Bayou Billionaires" and "Swamp People" are causing an obsession with "hillbilly porn." Adult website Gamelink.com confirms that there has been a 250 percent increase in titles like "Hillbilly Honeys," "Real White Trash," and "Ozark Sex Fiend" since 2010.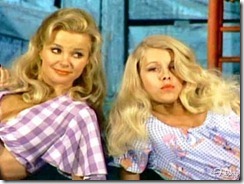 The Yahoo AoSHQ group. Bla bla bla.
And my twitter thang.
Tonight's post brought to you by artistic research: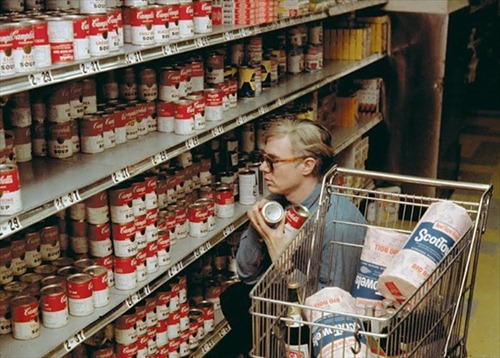 Notice: Posted by permission of AceCorp LLC. Please e-mail overnight open thread tips to maetenloch at gmail. Otherwise send tips to Ace.

posted by Maetenloch at
09:31 PM
|
Access Comments