« Good Food, Crappy Service: A Growing Trend [CharlieBrown'sDildo]
|
Main
|
Top Headline Comments 1-7-13 »
January 06, 2013
Overnight Open Thread (1-6-2013)
Probably - since it all depends on who's measuring your net worth and which yardstick they're using. The WSJ looks at the various government cutoff levels for determining when people are considered 'rich':
It isn't as easy as you might think to determine who is rich. There are many different yardsticks devised by Uncle Sam, banks, brokerage firms and other institutions. The thresholds-as low as $44,000 for people receiving Social Security benefits-matter because they determine the taxes you owe, the college aid you receive, the investments you have access to and the fees you pay.

Overall, the top 1% of U.S. households have a net worth above $6.8 million or at least $521,000 in income, according to data from the Federal Reserve and the Tax Policy Center in Washington. The cutoffs for the top 5% are $1.9 million in net worth, or $209,000 in income.

Needless to say, these national figures obscure large geographic differences. A prince of income in Danville, Va., is a relative pauper in New York City.

In Danville, the threshold for the top 1% of earners kicked in at $179,000, while it took $588,000 to reach the top 1% in New York City and northern New Jersey
But the American people decided in November that the 'rich' need to be punished pay their fair share.
Welcome to Your New 2013 Paycheck You 'Rich' Americans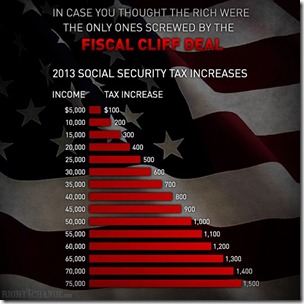 Bob Owens: Of Alarms, Militias, and Destiny
What made "Revere's ride" special was that he wasn't just a man. He was many men and women in a deeply interconnected network linked by the a common cause of Liberty.

Fiercely dependent and interdependent upon one another, the Colonials had been through three wars within the the preceding decades, and had devised a system of church bells, dispatch riders, signal fires and musket volleys to warn the countryside of danger. This was perfected after earlier raids during the Powder Alarm.

Paul Revere and the other dispatch riders that April morning were cogs in a communications machine that had 14,000 militiamen marching towards the Concord Road before the sun rose on April 19, 1775.

Six hours. 14,000 men.

I want you to think about that for a moment.
New Hampshire Legislator: We Need to 'Restrict Freedoms' of Conservatives
Here's what NH 3rd District State Representative Democrat Cynthia Chase wrote on a blog:
"In the opinion of this Democrat, Free Staters are the single biggest threat the state is facing today. There is, legally, nothing we can do to prevent them from moving here to take over the state, which is their openly stated goal. In this country you can move anywhere you choose and they have that same right. What we can do is to make the environment here so unwelcoming that some will choose not to come, and some may actually leave. One way is to pass measures that will restrict the 'freedoms' that they think they will find here. Another is to shine the bright light of publicity on who they are and why they are coming."
Yes let's shine the light on those who would restrict people's freedom for having the wrong political beliefs. Here is the face of tyranny: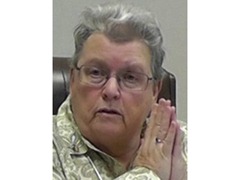 A Great Stagnation in Action Movies
Is the great age of action movies over now?
Still, there has been major progress in action movies, at least if we are willing to accept a particular semantic switch.  I much prefer Goldfinger to the newer Bond movies, but I also don't think of it as an action movie.  It doesn't have much action, although I don't think people at the time felt that way.  By my possibly distorted standards, the Bond movies start being action movies only with Diamonds are Forever.

King Solomon's Mines is a very good movie, under-watched these days, as is Thief of Baghdad.  Nonetheless prior to the 1970s I think of the action genre as virtually non-existent.  I was stunned when I first (1981) saw the opening scene of Raiders of the Lost Ark, though these days it isn't especially impressive, just well-executed.

One possibility is that each generation thinks it is the first to have had action movies.

To sum up, for all of the contemporary excess, we have been living in a Golden Age of Action Movies. Even a scorned movie such as Lara Croft is pretty awesome on the big screen.  And Asian action movies have reached their peaks only in the last twenty years, including early John Woo.  Call that the plus side of the globalization equation.

That said, a few impressive 3-D movies aside, the last five years have brought more negatives than positives, a'la "Transformers" and various overinflated, noisy, character-stuffed, and self-important Hollywood monstrosities.  We'll get over it, but in reality stagnation is something we might have wished for instead.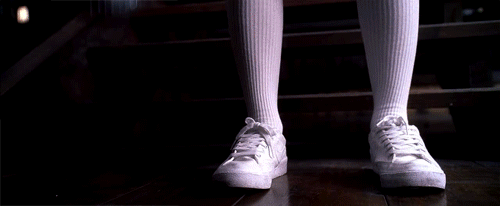 There are a zillion "prepper" books each one with more elaborate schemes and crazier than the one before it. Underground bunkers are only the tip. Selling doomsday (vs wilderness) survivalist advice is big cottage industry. I refuse to pay for this nonsense. The Survival Library is an open online archive of self-sufficiency, self-reliance instructions, PDFs, and videos that appear on other sites for free. It is easy to weed through. Some of the information, like welding instruction, or raising rabbits, or how to start a fire with no matches is useful whether or not you believe that the UN is sending black helicopters to take away your machine gun in the basement. The free downloadable PDF of the 500-page LDS (Mormon) Prep Manual is particularly interesting and for most normal people, all the prep literature you'll ever need.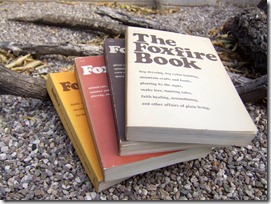 8 years ago Misao, now 88 years old, found a kitten in an abandoned shed. Since then they've been inseparable.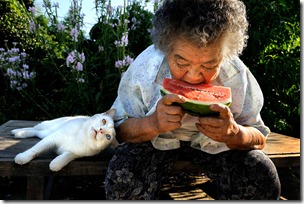 Porn, protectionism, and the black-market origins of the American condom industry
In March 1873, Congress passed the Act for the Suppression of Trade in, and Circulation of, Obscene Literature and Articles of Immoral Use. The new law came to be known as the Comstock Act, named after anti-vice crusader Anthony Comstock.

... The Comstock Act extended the definition of obscenity to include all devices and information related to contraception or abortion. Imports were prohibited. But as with pornography, the import ban on contraceptives did more to stimulate domestic production than curb supply. The price of a rubber condom in 1887 was still 10 times less than the price of the animal-skin equivalent a few decades earlier.

The main effect of prohibition was to drive the birth-control business underground. Before the Comstock law, condoms were advertised in the New York Times.

...In a July 1930 ruling by a New York appeals court, producers of contraceptives who promised to sell only to licensed doctors and druggists were exempted from federal prosecution. Contraceptives were not removed from U.S. obscenity statutes until 1970, a century after the Comstock Act. Until 1971 it was still illegal for a layperson to import contraceptives.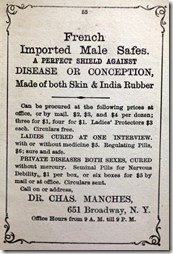 Weekly AoSHQ Commenter Standings
Top 10 commenters:
1 [998 comments] 'Anna Puma (+SmuD)' [140.02 posts/day]
2 [631 comments] 'Oldsailors Poet, aka Jack July author of Amy Lynn available on Amazon.'
3 [455 comments] 'BCochran1981'
4 [377 comments] 'Vic'
5 [375 comments] 'Jane D'oh'
6 [357 comments] 'toby928? for TB'
7 [289 comments] 'Jones in CO'
8 [272 comments] 'DAve'
9 [267 comments] 'MWR, Proud Tea(rrorist) Party Hobbit </i></u></b>'
10 [258 comments] 'Mr. Moo Moo'
Top 20 sockpuppeteers:
1 [49 names] 'Cicero (@cicero)' [6.87 unique names/day]
2 [47 names] 'Brandon In Baton Rouge'
3 [36 names] 'tgibeachf'
4 [35 names] 'derit'
5 [34 names] 'The Political Hat'
6 [30 names] 'Islamic Rage Boy'
7 [27 names] 'kbdabear'
8 [20 names] 'Jane D'oh'
9 [20 names] 'AnonymousDrivel'
10 [19 names] 'Truck Monkey'
The group. Yeah.
Where it's at - the Twitter
Tonight's post brought to you by decoding social media icons: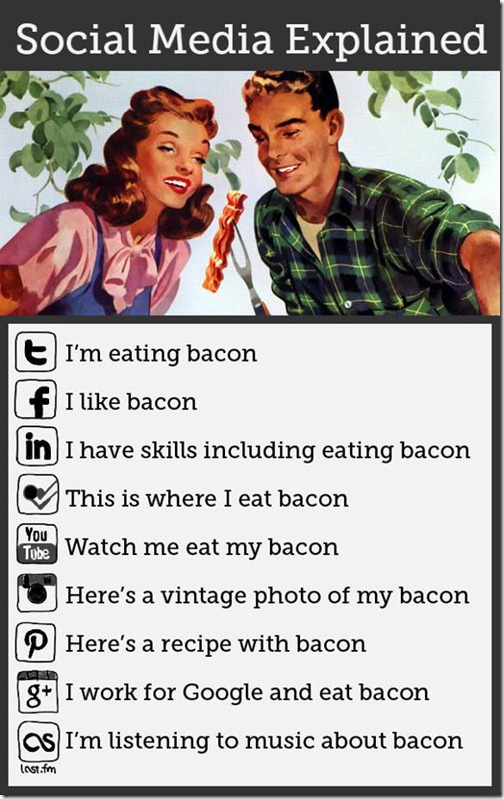 Notice: Posted by permission of AceCorp LLC. Please e-mail overnight open thread tips to maetenloch at gmail. Otherwise send tips to Ace.

posted by Maetenloch at
10:05 PM
|
Access Comments