« Hey, Maybe Being Fat Is Good For You
|
Main
|
Friday Night Open Thread and Recommendations »
January 04, 2013
Cotton Bowl
Was just reading through old theory new theory list from ace's previous post. My theory is as societies and cultures become more prosperous, they get fatter. Cause Pizza Huts open there. As far as carbs go, when I put theory into practice and cut carbs, I lose weight. When I eat em I don't.
Also I pretty much hate him for linking that pic.
OU (11) and the Texas A&M Aggies (9) kick off in about 20 minutes. I can't offer up much for my Sooner and Aggies in this one, if it's any consolation I won't hate both teams tonight.
That's all I got. It'll have to do.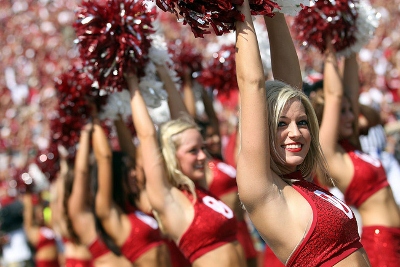 A&M doesn't do "cheerleaders", they do "Yell Leaders". Dudes in white pant suits.
Dudes. In White. Pant. Suits.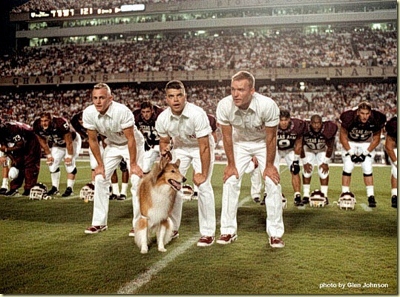 I like the dog. Collies are cute.

posted by Dave In Texas at
07:44 PM
|
Access Comments