« Friday Night Open Thread and Recommendations
|
Main
|
Saturday Morning Open Thread »
January 04, 2013
Overnight Open Thread (4 Jan 2013)
The above map, according to Atlas Vans' Moving Company, Shows Where Everyone Is Moving In The Country. Frankly, I'm surprised that CA and MI are treading water on that chart but then again it is only one source and does not indicate what type of people are moving in and out (i.e. producers or takers). It is interesting to compare that map with the one at the bottom of the article that shows the business friendly states versus the not so friendly.
Panda Blood
You know, there just might be something to eating Panda. Giant Panda Blood Offers Possible Superbug Solution.

Biologists have discovered that a powerful antibiotic compound in Giant Panda blood may have a range of human applications.

The compound, cathelicidin-AM, kills bacteria and fungi in the pandas' bloodstream and biologists suspect it may have the potential to be used in a wide range of human medicine -- particular in treating drug-resistant superbugs.
Adventures In Parenting
Man, if my kid did this there would be hell to pay. Teens Drugged Parents To Use Internet Past Curfew. They could've at least used some good stuff. Jeez.
Now this story is probably something I would do only I would do it myself. Father Hires In-Game "Hitmen" To Deter Son From Playing Video Games.

Unhappy with his son not finding a job, Feng decided to hire players in his son's favorite online games to hunt down Xiao Feng. It is unknown where or how Feng found the in-game assassins—every one of the players he hired were stronger and higher leveled than Xiao Feng. Feng's idea was that his son would get bored of playing games if he was killed every time he logged on, and that he would start putting more effort into getting a job.
Dodgeball Fails Video
Vicious. I like it.

New Shoes
Um, these look like they could be painful. Twisty High Heels.
The Ultimate DIY Home Brew Machine
Oh yes! Ima gonna make one of these. The Ultimate DIY, All-In-One Beer-Brewing Machine. Y'all are invited when I finish this. Whenever that might be.


The delicious brew's journey begins in the boil keg, where concentrated wort extract is heated by a propane burner for 90 minutes. The beer then travels through a heat exchanger—which cools the mix to about 55˚F (13˚C)—on its way to the fermenting keg. Here, a network of Freon-chilled copper tubes pumps cool water around the keg when the temperature gets too high. After two weeks, the Device pumps the beer into a settling keg, where a CO2 tank adds carbonation. When you pull the tap, the beer travels through the cold plate, so it's chilled on the way to your glass. That's right: The Device is always ready with a cold pour and consumes no power when it's not actively serving or fermenting
Star Tweets
Captain Kirk Tweets With Astronaut Aboard The International SpaceStation. The rest of the crew joins in.
Doggeh Video
More Best Of 2012 Dog Videos
.
Tonight's ONT brought to you by: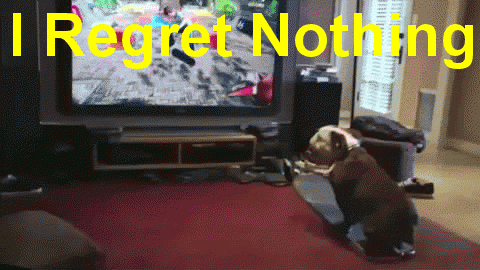 Notice: Posted by permission of AceCorp LLC. Please e-mail overnight open thread tips to maet or CDR M. Otherwise send tips to Ace.

posted by CDR M at
10:08 PM
|
Access Comments