« DC Reporter Hisses: It's So Silly That Rich People and Reporters Be Bound By the Same Laws as Plebians!
|
Main
|
Top Headline Comments 12-27-12 »
December 26, 2012
Overnight open Thread (12-26-2012)
Is It Time For Conservatives to Sit Down in the Snow?
At one point, according to notes taken by a participant, Mr. Boehner told the president, "I put $800 billion [in tax revenue] on the table. What do I get for that?"

"You get nothing," the president said. "I get that for free."
William Jacobson of Legal Insurrection argues that in the face of an Administration determined to run the country off the fiscal cliff and hang the blame on them perhaps it's time for Conservatives to begin acting like true dissidents:
Sharansky spend almost a decade in Soviet prison because of his activities on behalf of Jews who wanted to emigrate to Israel. Sharansky was subjected to torture and other indignities, but never lost his spirit. Sharansky notoriously refused to obey even the most mundane orders from his captors. Sharansky understood that to compromise even a little would lead to compromising a lot. Throughout his ordeal, Sharansky kept his spirits alive by reading a small book of psalms.

As Sharansky was being led to the airplane that would take him from the Soviet Union to East Germany for the exchange, the Soviets confiscated his book of psalms.It would have been easy for Sharansky simply to keep walking towards the plane and freedom. But Sharansky understood that the Soviets confiscated his book of psalms not because they wanted the book, but because they wanted to show that even in this last moment, they were in control.

In front of reporters covering his departure, Sharansky sat in the snow refusing to move unless the Soviets gave him back his book of psalms. Here was this diminutive man, after 10 years in prison, on the verge of freedom, refusing to budge unless one of the world's two superpowers gave him back his book. And give him back his book of psalms they did. Sharansky proceeded to the plane, where he read Psalm 30: "I will extol thee, O Lord; for thou hast lifted me up, and hast not made my foes to rejoice over me."

...Isn't it time for conservatives and supporters of free enterprise, individual liberty, and capitalism in the Congress and elsewhere to do the political equivalent of sitting down in the snow? When told by the new administration, the majority party in Congress, and the mainstream media to walk straight, isn't it time to zig and zag?
The GOP could learn a few lessons from the Refuseniks.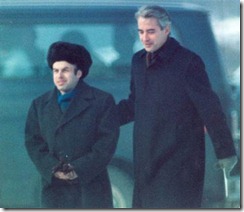 Remembering the man and the legacy of viciousness against him created by the Democrats.
The vicious campaign waged against Judge Bork set a new low-possibly never exceeded-in the exhibition of unbridled leftist venom, indeed hate.  Reporters combed through the Borks trash hoping to find compromising tidbits; they inspected his movie rentals, and were disgusted to find the films of John Wayne liberally represented.  So hysterical was the campaign against Judge Bork that a new transitive verb entered our political vocabulary: "To Bork," scruple at nothing in order to discredit and defeat a political figure. Monsieur Guillotine gave his name to that means of execution; "progressives," those leftists haters of America who have so disfigured our national life since the 1960s, gave us the this new form of character assassination.  The so-called "Lion of the Senate," Ted Kennedy, surely one of the most despicable men ever to hold high public office in the United States (yes, that's saying something), stood on the Senate floor and emitted a serious of calumnious  lies designed not simply to prevent Judge Bork from being appointed to the Supreme Court but to soil his character irretrievably.
In any previous time Ted Kennedy would have been challenged to a duel for his libel.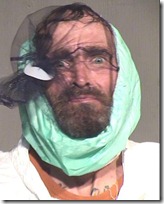 Before lead was removed from gasoline, lead from car exhaust got into the air, was breathed in by kids, lowered their IQs, and increased crime rates (there is a very strong correlation between IQ and criminal behavior).

Jessica Reyes regressed violent crime rates in all 51 state (including DC) between the years 1985 and 2002 against a number of independent variables.

She found three of significance (at the 5% level):

average grams of lead per gallon of gasoline while arrestees were -1 to 3 years of age;
whether or not abortion was legal; and
beer consumption per capita.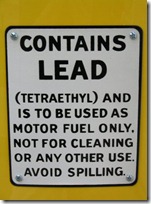 Hear the guitar riffs and see the matching tab notation.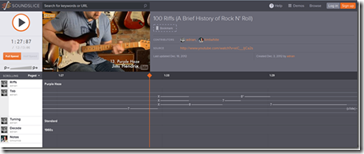 Those Who Believe in "Soul Mates" Are 150% More Likely to End Up Divorced
Dr. Helen comments:
This makes sense as it seems to be that people who have realistic expectations of marriage and people are more likely to have better marriages. Those people who are picky and have "high standards" seem to do worse in the relationship department. Maybe a good question when trying to figure out if a date is a good marriage prospect is to ask him or her is he/she believes in soulmates. If yes, think twice, if no, see where it goes.

FWIW, I never believed in soulmates. My husband says that soulmates are made, not found. Perhaps there is some truth in that.
I've never believed in the idea of a soulmate either. There are lots of people who would make a good match in life - some fantastically great and some just pretty damn good. IMO believing in a soulmate is often an indicator of unrealistic expectations and over-idealization of people in general. And over-idealization inevitably leads to contempt. Danger Will Robinson!!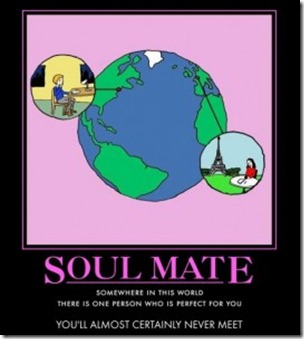 Teh Tweet!
Yahoo group. That is all.
Tonight's post brought to you by Little League != MLB: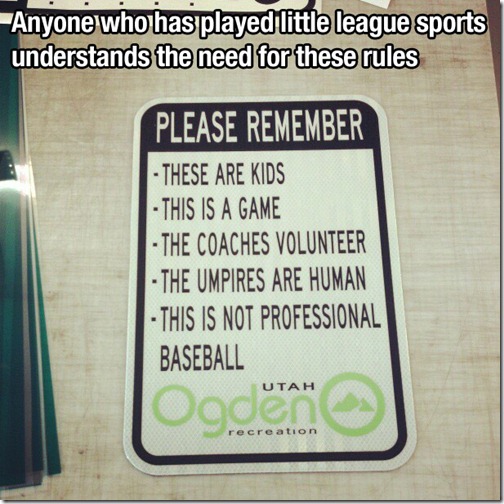 Notice: Posted by permission of AceCorp LLC. Please e-mail overnight open thread tips to maetenloch at gmail. Otherwise send tips to Ace.

posted by Maetenloch at
09:14 PM
|
Access Comments