« Michigan State Legislature Passes Right To Work Law
|
Main
|
Top Headline Comments 12-Infamy-12 »
December 06, 2012
Overnight Open Thread (12-6-2012)
When you drive in Russia literally anything can happen - and does. If you watch the full 13 minutes of this video you'll see that the Russian driver has to be prepared for sheep, drunks, tires, trees, elks, front loaders, gun fights, power lines, helicopters, and even jet planes at any moment.
I haven't seen this many cars entertainingly crashed since the Blues Brothers. And yes wanton destruction makes me all tingly and happy inside.
And if you're wondering why there are so many Russian drivers with dash-board cams, the answer is simple: insurance claims.
Dash-cam footage is the only real way to substantiate your claims in the court of law. Forget witnesses. Hit and runs are very common and insurance companies notoriously specialize in denying claims. Two-way insurance coverage is very expensive and almost completely unavailable for vehicles over ten years old-the drivers can only get basic liability. Get into a minor or major accident and expect the other party to lie to the police or better yet, flee after rear-ending you. Since your insurance won't pay unless the offender is found and sued, you'll see dash-cam videos of post hit and run pursuits for plate numbers.
Hillary Clinton: Israel Lacks Empathy towards the "Oppressed" Palestinians and The Limits of Empathy
Hillary on Israelis last week:
So, look, I'm not making excuses for the missed opportunities of the Israelis, or the lack of generosity, the lack of empathy that I think goes hand-in-hand with the suspicion. So, yes, there is more that the Israelis need to do to really demonstrate that they do understand the pain of an oppressed people in their minds, and they want to figure out, within the bounds of security and a Jewish democratic state, what can be accomplished.
But Evelyn Gordon of Commentary points out that it's often the critics of Israel who actually lack empathy:
I, too, think Israel's overseas supporters-on both sides of the political spectrum-ought to accord more respect to Israelis' democratic decisions than they sometimes do. But this isn't only because, as he rightly said, Israelis are the ones who ultimately bear the consequences of those decisions. It's because in making those decisions, Israelis often have knowledge that even the most supportive and best-informed non-Israelis lack.

...Many Westerners, because they have been raised on the value of empathy and genuinely try to practice it, truly believe they have succeeded; as an Israeli, I can't count how many times I've been told, "I understand, I really do." But the only honest answer is, "No, you don't."

If you've never lain awake night after night, unable to sleep, because you're tensely awaiting the siren that tells you a rocket has been launched and you have only seconds to take shelter, you do not understand the physical, mental and emotional devastation of living under constant rocket fire-even if (thanks in part to such precautions) it mercifully causes few casualties. If you've never woken up, morning after morning, dreading the moment when you have to turn on the radio and hear how many people have been killed overnight, all while praying nobody you know will be on the list, you don't how emotionally devastating a suicide bombing campaign can be even to those whose loved ones are mercifully spared. If you've never paid a shiva (condolence) call on a family that has been shattered by the loss of their bright, beautiful daughter in a terror attack, or of their soldier son in combat, you don't know what it's like to live constantly in the shadow of terror and war.

Reasonable people can obviously draw different conclusions from this knowledge...but whatever decision an Israeli reaches on these issues, he or she has made it with a bone-deep understanding of the price they will pay if the choice goes sour.
Meet Magic Wand, Iron Dome's Big Brother
The IDF is in the final stages of laying the groundwork to deploy the "Magic Wand" missile defense system in central Israel.

The move to deploy the system comes on the heels of Israel's deployment of the Iron Dome missile defense system in the south, which has provided efficient, but limited protection from rockets fired by terrorists operating in Hamas-run Gaza into southern Israel.

If it works as advertised, Magic Wand will be able to operate in inclement weather and will fire intercepting missiles capable of changing course mid-flight. Whereas Iron Dome is intended to intercept short range rockets, Magic Wand is designed to intercept long-range missiles fired from Gaza and Lebanon.

The Iron Dome and Magic Wand are two of the three systems Israel is developing and deploying as part of its multilayered missile and rocket defense apparatus. A third system - "Arrow 3? - is designed to thwart ballistic missiles outside the atmosphere, which could potentially carry nuclear warheads.
But remember kids missile defense can never ever EVER work. Because Top Scientists say so.
For just $1275 this can be yours.
With the ability to fly at speeds of 20 to 80 km/h (12 - 50 mph) for periods of up to five minutes, the LA100 has a range of up to 0.5 km (0.3 miles). It can also fly in winds of up to 45 km/h (28 mph) and in temperatures from -25Β° C to 60Β° C (-13Β° F to 140Β° F). The UAV has a wingspan of 92 cm (36 in) and length of 45 cm (18 in). Made mostly of foam and carbon fiber, the LA100 weighs around 850 g (30 oz), including a mounted GoPro camera.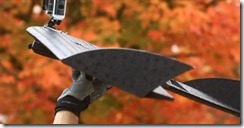 Lousy - Refers to being infested with lice
Pushing up daisies - One of the many euphemisms used by soldiers to describe death
Binge - Originally a Lancashire term to describe overindulgence of alcohol
Scrounging - to describe foraging for food, such as wild rabbits - thought to have derived from a northern dialect
Wash out - Described a process by which aspiring officers who failed their commissions and were sent back to their regiments before it came to signify any kind of failure
Dud - Also came to take on a wider meaning for something which failed, but derives from the large number of faulty shells which did not explode
Snapshot - Taken from a quickly aimed and taken rifle shot
Souvenir - The French phrase came to replace keepsake as main word for memento
Swipe - Slang derived from Canadian troops for acquiring something by unofficial means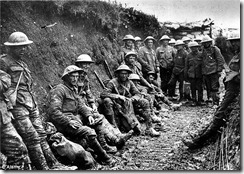 Is Watching a First-Run Movie From Your Couch Worth $500?
Well plus $35K in equipment:
We first brought word of Prima's audacious plans to let movie buffs enjoy first-run titles from the comfort of their home theaters for $500 a flick back in 2010. But it looks like the company is finally rolling out the service, with a hardware price tag that's risen from $20,000 to $35,000.

... And for just half a grand it will download a 1080P copy of a film the same day it's released in theaters across the country, with better image quality, sound, and color than a Blu-ray copy.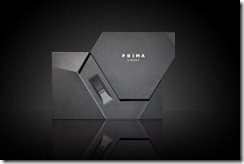 Canada Outlaws Harry Potter and Sorcerers
Okay technically all sorcerers who can't prove they're for real.
On Tuesday, Toronto Police announced that Gustavo Valencia Gomez, 40, of Mississauga, had been charged under Section 365 of the Criminal Code, which prohibits pretending to "exercise or to use any kind of witchcraft, sorcery, enchantment or conjuration."
When Deranged Homeowners And Youthful Criminals Collide
There really aren't any winners.
Smith was sitting in his basement when he heard footsteps around his house leading him to believe someone was attempting to get inside. Smith heard a window break in the upstairs of his residence and then footsteps walking down the hall. Smith said he shot Schaeffel as he was descending the basement stairs, then fired again into the teen's face as he lay on the floor looking at him. Smith was quoted in the complaint as telling an investigator, "I want him dead."

Smith told investigators that he put Nicholas Brady Schaeffel's body on a tarp and dragged the body into his basement workshop before returning to his chair.

A few minutes later, Smith said he once again heard footsteps on the main floor of his home and then saw Haile Kifer descending his basement stairs. Smith waited until Kifer was halfway down the steps and then shot her. He said Kifer tumbled down the steps to the basement floor. Smith attempted to fire another shot at Kifer, however his mini 14 rifle jammed and he was unable to. Smith told investigators that Kifer laughed at him and acknowledged that her laughter upset him.

"If you're trying to shoot somebody and they laugh at you, you go again," Smith said in the complaint.

Smith then pulled a .22 caliber revolver he was carrying and shot Kifer several times in the chest. [...]

Smith said he then dragged Kifer's body into the office workshop and placed her body next to Schaeffel. Smith said that Kifer was still gasping for air so he shot her under the chin in what he described as "a good, clean finishing shot.
As DMartyr puts it when you break and enter into people houses, you are taking the chance that you'll run into Leatherface.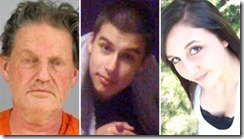 also: Black Friday, Texas style: Mall shopper who pulled gun on line-cutter "within rights," say cops
Read the story to find the dishonesty in the title.
Mr. Skin Reveals Their Top 10 Nekkid Scenes of 2012
Almost by definition NSFW so you have been enticed warned.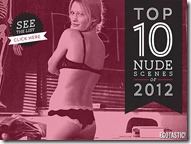 Yahoo group. That is all.
And my Twitter spew.
Tonight's post brought to you by super-brooding: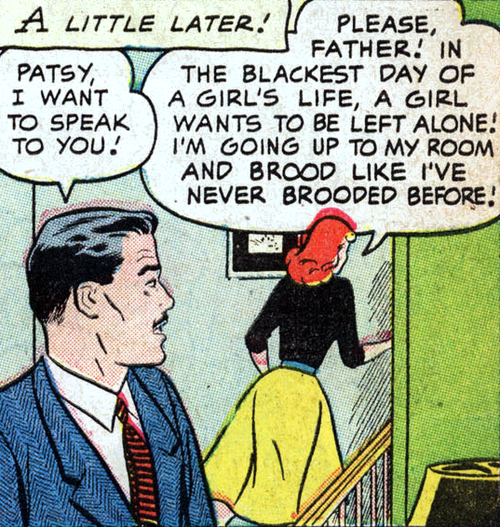 Notice: Posted by permission of AceCorp LLC. Please e-mail overnight open thread tips to maetenloch at gmail. Otherwise send tips to Ace.

posted by Maetenloch at
09:38 PM
|
Access Comments