« November 30, 1942: The Battle of Tassafaronga
|
Main
|
Saturday Morning Open Thread »
November 30, 2012
Overnight Open Thread (30 Nov 2012)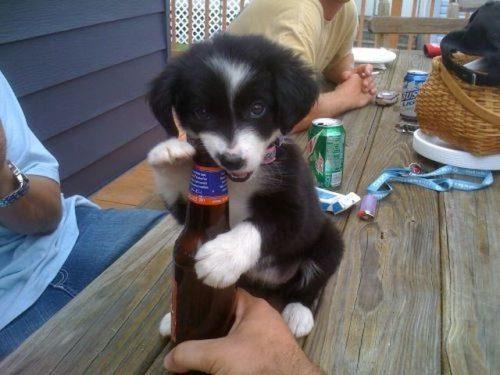 Evenin' morons. Another Friday is upon us so grab a cold one and regale the horde with your tales of, well, whatever is on your mind.
In China....
In China, A House In The Middle Of The Road. Poor guy didn't want to sell his house to the Chinese government for a new road. You can see how the government responded. I'm actually surprised they just didn't run a few tanks through his house and say oops, my bad.
AoSHQ Lifestyle?
Is Lindsey Lohan overdoing the AoSHQ Lifestyle or just not doing it right? Lohan Is Drinking Two Liters Of Vodka A Day.
Perhaps Lohan should read How To Increase Your Drinking Tolerance (So You Don't Make An Ass Of Yourself At A Holiday Party).
Adult Industry & College Debt
How Sex Work Has Replaced A Bar Job For Students Who Struggle To Pay Bills, Loans And University Fees.

Research by Dr Ron Roberts, of the University of Kingston, published in 2010 suggested that one in four students know someone who had worked in the sex industry to fund their studies – up from three per cent in 1990. Dr Roberts found 16 per cent would consider working in the industry while more than one in 10 were open to the idea of being an escort.
Holiday Fails Video
Tis the season!

Full Scale Millenium Falcon
These dudes have way too much time on their hands as They Build A Full Size Millenium Falcon. I'm surprised Lucas Disney hasn't sued them yet.
Study Of Dark Personalities
This might explain SCOAMF's popularity. Psychology Uncovers Sex Appeal Of Dark Personalities.

The findings reinforce previous research showing that narcissists are more popular than others, literally at first sight. Mitja Back and Boris Egloff of Johannes Gutenberg-University of Mainz along with Stefan Schmukle at Westfalische Wilhelms-University of Muenster conducted a study in 2010 where they collected information on students' personalities and then had them briefly introduce themselves to one another. After these brief introductions, the students filled out surveys asking about the first impressions made by each other. Students scoring higher on narcissism were seen as more likeable. People perceived the narcissists as more likeable and found that they had flashier appearances, more confident body language, and more attractive facial expressions. Together with Holtzman and Strube's findings, this suggests that narcissists are more skilled at carrying and presenting themselves in a way that immediately impresses others.
Doggeh Video
Tonight's ONT brought to you by:
Notice: Posted by permission of AceCorp LLC. Please e-mail overnight open thread tips to maet or CDR M. Otherwise send tips to Ace.
PUT TEXT YOU WISH TO USE AS VISIBLE LINKING-LANGUAGE HERE
&topic=world_news">

posted by CDR M at
10:00 PM
|
Access Comments