« Obama's Not Trying to Beat Problems, He's Still Trying to Destroy the GOP
|
Main
|
Top Headline Comments 11-29-12 »
November 28, 2012
Overnight Open Thread (11-28-2012)
Can you judge a human book by its cover?
Well when it comes to faces, people can - albeit not perfectly but definitely better than chance.
Several years ago, a woman named Brook White appeared on the reality TV competition show American Idol. White was 24 years old, blond, and strikingly pretty. When she sang her song, "Like a Star," she struck a familiar chord among some viewers. White said nothing about her religion, but Mormons, members of the Church of Jesus Christ of Latter Day Saints, were certain that she was one of their own.

"She has the Mormon Glow," one blogger wrote, referring to the belief that the faithful radiate the Holy Spirit. White mentioned that she never drank a cup of coffee or watched an R-rated movie-signs of a Mormon-like squeaky-clean lifestyle. But the "glow" clinched it, and it turned out that her fans were right. "I didn't know I was setting off the Mormon radar," White remarked later in an interview with The Arizona Republic.

Soon after, psychologists Nalini Ambady, then at Tufts University, and Nicholas Rule, at the University of Toronto, set out to test the Mormon glow. One way to do this is to see if even non-Mormons can detect it. The psychologists began their experiment by cropping head shots of Mormons and non-Mormons and asking undergraduate volunteers whether they could pick out the Mormons.

They certainly could-and in just a glance. While random guessing would yield 50 percent accuracy, as in a coin toss, the volunteers accurately identified Mormon men and women 60 percent of the time. (Mormons themselves were only slightly more accurate.)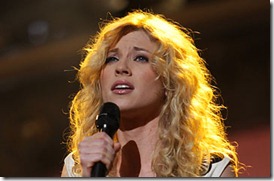 And people don't just have 'Mordar', they've also been proven to have 'gaydar' and even 'crimidar':
At Cornell University, psychologist Jeffrey Valla and his colleagues set out to test just how readily people can spot criminals based on facial appearance alone. They prepared close-cropped, expressionless, facial photos of clean-shaven Caucasian men in their twenties and asked volunteers to identify the murderers, rapists, thieves, forgers, drug dealers, and so on. Men and women alike could distinguish convicts from noncriminals with above-chance accuracy, but, interestingly, not violent offenders from nonviolent ones.
The Sad State of Free Speech in the UK
Basically there really isn't any since almost any non-trivial thing you say could possibly be 'offensive' to someone. And that's now illegal.
Hunt master who called black saboteur a f****** w** is fined £3,000 (Here I assume he said 'fucking wog' but since no source ever printed the actual statement who knows.)
Christian demoted at work after writing on Facebook that he opposed gay marriage in church
You can also be prosecuted for insulting tweets but only if you're popular.
The UK Independence Party is set to become the 3rd largest party in the UK but just being a member is considered by authorities enough to make you unfit to be a parent.
Tory Students at Oxford ask for legal protections due to continual persecution
How could you possibly advocate a political position in the UK when often just expressing it is enough to get you prosecuted? But of course certain kinds of actual hate speech are just fine and dandy.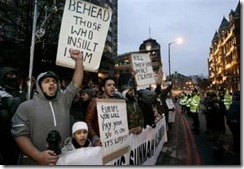 The Mindset List for the Class of 2016
They can't picture people actually carrying luggage through airports rather than rolling it.
There has always been football in Jacksonville but never in Los Angeles.
Robert De Niro is thought of as Greg Focker's long-suffering father-in-law, not as Vito Corleone or Jimmy Conway.
Bill Clinton is a senior statesman of whose presidency they have little knowledge.
They have never seen an airplane "ticket."
Also: OMFG Kids Today Are all Psychopaths!!!!
Uh no. It's another bullshit study hyped by the media.
Supposedly Lawrence Kasdan is going to write and produce one or two of the Star Wars pre/sequels.
Too tired so phoning it in for realz......
Gary Oldman: The most non-typecast actor
Teh Tweet!
Yahoo group. That is all.
Tonight's post brought to you by the Monster Manual - Florida Edition (4th Ed):

Notice: Posted by permission of AceCorp LLC. Please e-mail overnight open thread tips to maetenloch at gmail. Otherwise send tips to Ace.

posted by Maetenloch at
09:52 PM
|
Access Comments