« Gennifer Flowers: Bill Clinton Was Desperate To "Talk to Me"... In 2005
|
Main
|
Top Headline Comments 11-28-12 »
November 27, 2012
Overnight Open Thread (11-27-2012)
Since no one really reads the ONT especially on a Tuesday I'm just gonna phone it in.
Bad Movie Palooza
10 Really Bad Movies that Define "Bad Movies"
Bacon ipsum dolor sit amet andouille pork chop tri-tip pork belly chicken capicola strip steak jowl shank meatloaf filet mignon kielbasa pork loin beef ribs sirloin. Shank pastrami capicola brisket beef ribs filet mignon.
Prosciutto corned beef filet mignon brisket turkey. Short ribs t-bone shank hamburger. Tri-tip sausage ham hock pork meatball jerky. Prosciutto corned beef cow ribeye beef sirloin tri-tip chicken pork loin.
Cow t-bone shankle, shoulder bresaola chicken chuck ham. Turducken jerky meatball brisket, drumstick chicken leberkas tail beef ribs prosciutto bresaola tri-tip jowl filet mignon sirloin. Venison 'Food Fight'
Fugiat exercitation ullamco laborum. Pork belly pancetta pork et. Anim ball tip beef ribs aliquip "deep hurting" sirloin corned beef. Sirloin sausage rump, doner filet mignon short loin exercitation. Tri-tip sed sausage, fugiat shankle turducken short loin venison incididunt. Bacon pig beef reprehenderit venison, anim id ham hock.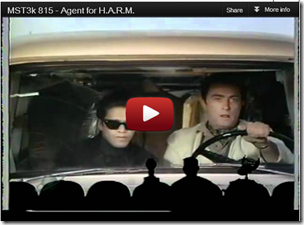 Damn Dirty RINO: Ladies It's Time
. . . we had a little chat. But first, let me stipulate at the outset that I really love you people - most of you, anyway. There are a few scattered hither and yon that I wouldn't give the time of day. Still, on the whole, almost all of you are fine, decent, good-smelling human beings without whom the world would be a vastly less wonderful place.

It's just that over the past several decades you've assumed a prominence in the body politic that, for all your wonderful qualities, you do not deserve. That's not to say you should be ignored or repressed; I'd never advocate such a thing. But, the bare fact of the matter is that you have become so coddled and catered to by politicians looking to garner your support that you're in danger of becoming completely infantilized.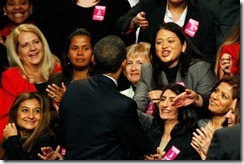 How Israel's Top Rocket-Hunting Ace Got His Start
By wasting his time:
While many of the boys in Idan Yahya's high school class were buffing up and preparing themselves for selection into elite combat units, this gawky teenager was spending "a lot of time" playing Warcraft - the real-time strategy computer game where opposing players command virtual armies in a battle to dominate the fictional world of Azeroth.

Four years later, the high school jocks who sweated it out in pre-military academies so they could make the cut into the Israel Defense Force's Special Operations units are now crawling through the sand dunes on the outskirts of the Gaza Strip and watching while Idan knocks rockets out of the sky hundreds of meters above their heads. Idan Yahya, 22, an Iron Dome "gunner" in the Active Air Defense Wing 167, currently holds the record for the number of rockets intercepted: eight.

People in the army describe him variously as a geek and an ace. But the geek who grew up playing Warcraft is now a highly prized soldier on the cutting edge of real war craft. He's the Israeli army's top rocket interceptor.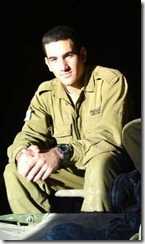 If you've got $200K, you can get yourself a Spanish permanent residence (and complete EU freedom of travel).
Spain has between 700,000 and 1.1 million unsold new homes following the collapse of its real estate market in 2008 with an estimated third of them being designed as holiday homes in coastal tourist areas
Spain plans to offer foreigners residency permits if they buy houses worth more than 160,000 euros, in a desperate attempt to reduce the nation's glut of unsold property.

...The scheme would also allow foreign buyers to move around the 25-nation Schengen zone freely, as the agreement allows holders of a residency permit of one country in the area to travel to - though not work in - any other.
Want to Live Longer: Get A Puppy And A Spouse
Owning a dog, and having a happy marriage and plenty of good friends are key to longevity, according to a landmark study.
The Grant study found all these are more important than where you were born, whether you were born into a wealthy or poor family or what social class you are in.

...The report found that longevity has far more to do with happiness than social class.
It's not too late for either.
'Having a loving family is terribly important, but from 70 to 90 years old you'd be surprised at the people who, despite enormous deprivation, manage to find love later on.'
He added that he enjoyed following the lives of the men in the study. 'It gives me an awful lot of hope,' he said.
And I know a guy who get you a sweet package deal. You like Shar Pei's right?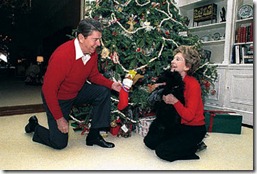 So You Want To Join the CIA/Mossad?
Step 0 is not tweeting your desire to join to @CIAUSA or @mossad.
Some were gifted with the looks and others had faces made for playing the bass guitar.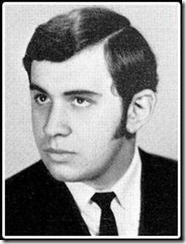 10 Best New Products That People Don't Know About
From pizza to parasites.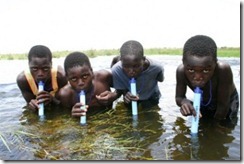 What's Happening To Me? - A 70's Guide to Puberty
Actually there's more honesty in this than most of the PC-laden books of today.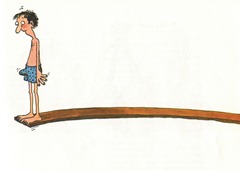 Teh Tweet!
Tonight's post brought to you by the spot all the logical fallacies in this CNN top story game:
Notice: Posted by permission of AceCorp LLC. Please e-mail overnight open thread tips to maetenloch at gmail. Otherwise send tips to Ace.

posted by Maetenloch at
09:37 PM
|
Access Comments