« The Week In Review-Gaming thread
|
Main
|
Top Headline Comments 11-26-12 »
November 25, 2012
Overnight Open Thread (11-25-2012)
Turkey: It's what's for dinner the next 4.62 nights.
Does Too Much Education Make People Economically Dumb?
Well it sure seems that way.
In the wake of the election, I've heard five Obama supporters - all of whom also voted for all the California Democrats and for all the California taxes - complain that their taxes are going up next year.  The cognitive dissonance is almost painful.  All of them consistently embrace big spending - and, therefore Obama and his fellow Democrats - because they've been trained to believe that the spending on welfare, entitlements, and "select" businesses is a "good thing."
And here's a graphic making the rounds which is supposed to show that all the 'smart' states voted for Obama.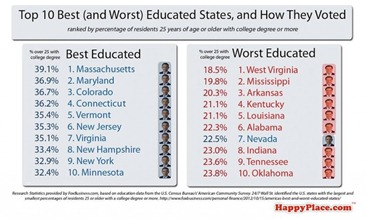 Yet when you look at their real world performance, the 'smart' states all seem headed for a giant fiscal implosion.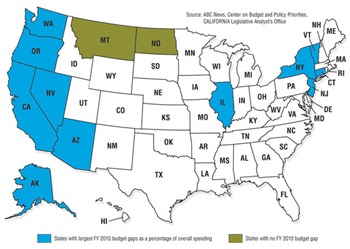 Some ideas such as spending 130% of your tax revenue year in and year out are so stupid that only the highly educated could possibly believe in them. Yet they're also likely too educated to learn any economic lessons from the coming tutorial in Real World Econ 101.
Worse is Better: All-out Middle East war as good as it gets
This is by Spengler back in September but nothing in his analysis has really changed since then.
If a contrarian thought might be permitted, consider the possibility that all-out regional war is the optimal outcome for American interests. An Israeli strike on Iran that achieved even limited success - a two-year delay in Iran's nuclear weapons development - would arrest America's precipitous decline as a superpower.
From the US perspective a region of dysfunctional (albeit radical) basket case countries would be the next best alternative to a true Arab spring.
In the long view of things, there is not much cause for optimism about the Muslim world. It contains two kinds of countries: those that can't feed their children, like Egypt, and those that have stopped having children, like Iran, Turkey, Algeria and Tunisia. Muslim nations seem to pass directly from infancy to senescence without stopping at adulthood, from the pre-modern directly to the post-modern, as I wrote in my book Why Civilizations Die (and Why Islam is Dying, Too).

There is no reason to expect most of the Muslim countries to go quietly into irreversible decline. All-out regional war is the likely outcome sooner or later. We might as well get on with it.
Some Positive News: Last Surviving Mumbai Terrorist Executed
Ajmal Kasab, the last surviving gunmen who took part in the Mumbai Massacre in 2008, has been executed according to the Indian government.
Only when he was being taken to the gallows did Ajmal Kasab lose his composure. "Allah kasam maaf karna. Aisi galthi dobara nahi hogi. (I swear by Allah, please forgive me. I won't make such a mistake again)," were the last coherent words uttered by Kasab as he was taken to the gallows at Yerawada central prison on Wednesday morning. Sources said Kasab then spoke incoherently for a while until the lever was pulled.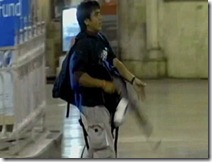 Has an important battle ever been decided by single combat?
There are many tales of single combat battles but few documented cases:
Livy later reports a likelier tale of single combat circa 361 BC involving the Romans and the Gauls. The two armies were camped on opposite banks of a river when a Gaul of "extraordinary stature" approached the bridge between them and taunted the Romans, calling for the bravest to come out and fight. An average-looking Roman named Titus Manlius rose to the challenge and administered a fatal shellacking to his oversized opponent. The Gauls freaked and ran.
We hear little more about single combat till 1016 AD, when Edmund Ironside of England and the invading Canute of Denmark were repeatedly hurling their armies at each other with great loss of life but no definite results. According to one dubious 12th-century account, this ended when the weary English nobles, asked to prepare for yet another go-round, told the king: you want to win this one so bad, bubba, fight it yourself. Both leaders agreed, and they duked it out till Canute suggested calling it a draw, whereupon the two ruled their kingdoms together.
'Father of digital imaging' Bryce Bayer dies aged 83
You probably never heard of him but every time you use a digital camera you use his work.
Bryce Bayer, former Eastman Kodak scientist, and inventor of the Bayer Filter -- found with most modern digital image sensors -- has sadly recently passed. Bayer's work with Kodak left an indelible mark on almost every digital image you see today, both figuratively, and literally. His eponymous color filter, developed in 1976, used a mosaic layout of red green and blue filters that enables light sensors to create full color images. The design imitates the way the human eye perceives color, with twice as much green as red or blue, and the resulting output is then interpreted with "demosaicing" algorithms to produce an accurate, RGB image. Bayer's work also included significant contributions to other areas of digital photography, including storage, enhancement and printing. Bayer died on November 13th in Bath, Maine aged 83.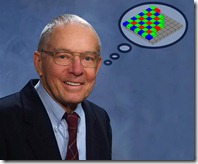 10 Chemical Compounds with Joke Names
Hey baby - would you prefer some Dickite or Cummingtonite? How bout both?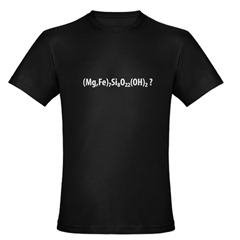 It's not the worst way to go:
A buxom woman has been accused of trying to kill her lawyer boyfriend. with her 38DD breasts.

Franziska, 33 from Germany, who weighs nine stone is accused of 'attempted manslaughter with a weapon' after her 13-stone boyfriend claimed she tried to smother him with her breasts and pretend it was a sex game.

...'She was sitting on me naked and I was kissing her breasts. Suddenly she grabbed my head and pushed between her breasts with all of her force.

'I couldn't breathe any more, I must have turned blue. I couldn't tear myself free and I thought I was going to die.'

He said that with his last reserves of strength he had managed to extricate himself from the woman's vice-like grip and fled naked to a neighbour and demanded he called the police.

...I asked her why she wanted to smother me to death with her breasts and she told me: "Treasure - I wanted your death to be as pleasurable as possible."'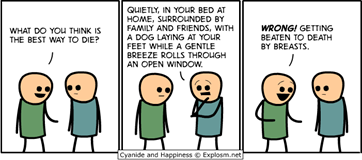 Weekly AoSHQ Commenter Standings
Top 10 commenters:
1 [526 comments] 'Niedermeyer's Dead Horse' [73.84 posts/day]
2 [457 comments] 'Vic'
3 [417 comments] 'kbdabear'
4 [372 comments] 'BCochran1981'
5 [349 comments] 'eman '
6 [315 comments] 'chemjeff'
7 [299 comments] 'Harlekwin15'
8 [273 comments] 'Mirror-Universe Mitt Romney'
9 [245 comments] 'Billy Bob, pseudo intellectual'
10 [230 comments] 'toby928? for TB'
Top 10 sockpuppeteers:
1 [153 names] 'Comrade Kulak' [21.48 unique names/day]
2 [99 names] 'kbdabear'
3 [44 names] 'Alex'
4 [42 names] 'fluffy'
5 [41 names] 'Cicero (@cicero)'
6 [30 names] 'andycanuck'
7 [25 names] 'Billy Bob, pseudo intellectual'
8 [25 names] 'The Political Hat'
9 [24 names] 'Count de Monet'
10 [24 names] 'Doctor Fish'
The group. Yeah.
Where it's at - the Twitter
Tonight's post brought to you by the iceberg that sank the Titanic: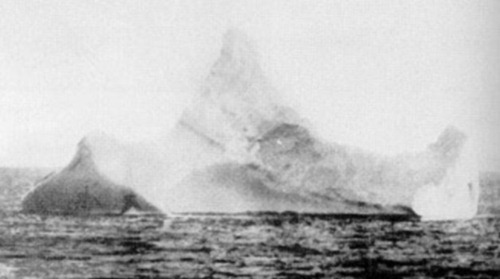 Notice: Posted by permission of AceCorp LLC. Please e-mail overnight open thread tips to maetenloch at gmail. Otherwise send tips to Ace.

posted by Maetenloch at
09:49 PM
|
Access Comments